Aloha mai kakou to the good people in the learning community of Alaka'i O Kaua'i Charter School and we hope this message finds you all in good happiness and health as we enter the month of October. The character trait focus for the month will be EMPATHY. The kindness of our learning community is currently on full display with the "Change For Change" Maui relief program on campus.
Alaka'i O Kaua'i Charter School opened six years ago with the promise of bringing project-based learning to the island of Kaua'i. There has been a steady growth and evolution in the quality of the project-based learning activities over these years especially as some of the learners are now in their sixth year at our school. For the 2023-2024 school year, we did not start with a school-wide project-based learning activity as was the practice in the two years previous. Our staff energetically commenced projects in their classrooms during the opening weeks and we now see some classes already doing their first Presentations of Learning. In my daily classroom visits, it is refreshing to witness the engagement and enthusiasm that our learners are bringing to their education in the vast array of talents that they possess.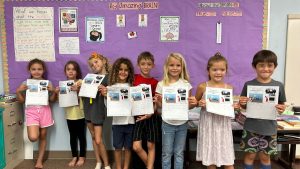 The creativity demonstrated by our curious learners is matched by the talented staff who help guide this journey of education in project-based learning activities. We wish to express our appreciation to our staff for their work with our learners daily as it certainly requires a special set of skills to successfully support project-based learning activities. In project-based learning, the star of the show is always the learner. We hope that many of you can make the journey to campus over the 2023-2024 school year to be part of their Presentations of Learning. A happy reminder that we will conclude the school year in late May with a school-wide project-based learning activity of Na Kupu Lau and once again all people in our learning community are warmly welcomed to attend.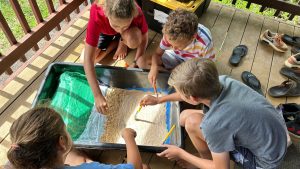 A helpful reminder that we are rapidly approaching the conclusion of the first quarter of the school year and there will be no school for learners during Fall Break from October 7th to October 15th.
Best wishes to you all for a wonderful week ahead. Malama pono.
DJ Adams
Po'o Kumu (Director)
Alaka'i O Kaua'i Charter School, Koloa, Hawai'i
"Ua ola no i ka pane a ke aloha." There is life in a kindly reply.