Aloha mai kakou to the good people in the learning community of Alaka'i O Kaua'i Charter School, and we hope this message finds you all in good happiness and health as we move through the summer break.
Mahalo for your support of the fastest-improving charter school in the state of Hawai'i. It may be summer break but much has been happening at Alaka'i O Kaua'i Charter School as we prepare for the return of our staff and learners in August.
Last Monday at our public Board of Directors Meeting, the ever-dedicated DrB presented her work on writing the rich story of Alaka'i O Kaua'i Charter School. Dr. Blackwell who is also known as Tutu B was a co-founder of our school plus is a Past Chair of our Board of Directors. DrB created a beautiful book of over 100 pages entitled From Vision to Reality and many of you contributed to her work by sending back school surveys. Mahalo nui for your excellent work, DrB. Hard copies of the book are available for viewing in the Main Office.
The resignation of Ms. Giselle from her position as school Social Worker was also announced at the public Board of Directors Meeting. Ms. Giselle has been part of our school for five years and has worked tirelessly to improve Alaka'i O Kaua'i Charter School. Here is Ms. Giselle's exit statement that was shared last night:
"It was with great ambivalence that I formally submitted my resignation from my position at Alaka'i. There were many factors that led to this decision, but foremost is the need to reprioritize, putting my family first, spending more time with my children, and working with my husband to get his business operational.
I am hopeful that someday funds will be available for me to work part-time at Alakai to help push the boundaries and raise our ceiling. Until then, I will do my best to make time to volunteer as much as I can. Every single one of these keiki are special to me and I am grateful to have been given the opportunity to be a part of their life journey."
We wish to express our appreciation to Ms. Giselle for her dedication to our school and wish her all the best in her new adventures ahead. We sincerely hope that our learning community will come together to support Ms. Giselle and the school with this transition. Alaka'i O Kaua'i Charter School is committed to continuing with a full-time counselor for our keiki. We are in the final stages of the Human Resources protocol to hire a new person in this role and plan to announce this information soon.
Speaking of hiring, the Hawai'i Keiki Nurse program intends to place a full-time keiki Nurse here on campus for the upcoming school year but they are currently suffering from a lack of applications. If you or anyone you should know might be interested, please contact the school and we can connect you with this program administration.
Mr. Jon and Mr.Adam worked magic this week and installed a new sound system in the gym. As we all know, the previous sound system was inadequate to support the overwhelming response from our learning community to participate in Na Kupu Lau. Mahalo nui Mr. Jon and Mr. Adam for this upgrade. With the newly installed Wifi in the gym, we look forward to improving the quality of events on our campus. In addition, the finishing touches are in place so the new Grade Seven classroom will be ready for Mr. Logan and the learners for the upcoming school year.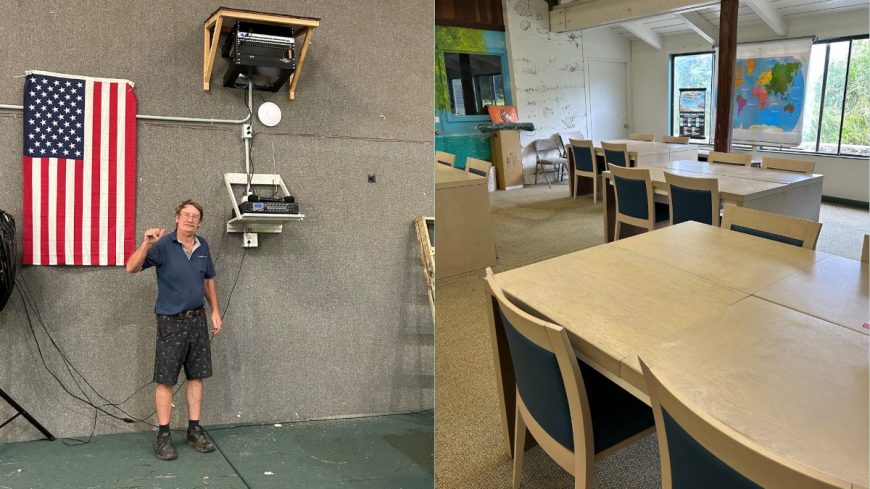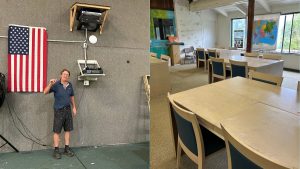 Friendly reminder that the annual Campus Cleanup on Saturday, July 29th is rapidly approaching. Shifts are from 9-10:30 am and again from 10:30 am to noon. A SignUp Genius will be coming out soon via ParentSquare providing an opportunity for our learning community to come together in both work and celebration for the upcoming school year that starts for students on August 7th.
Best wishes to you all for a wonderful week ahead and hope to see you on Saturday. Malama pono.
DJ Adams – Po'o Kumu (Director), Alaka'i O Kaua'i Charter School, Koloa, Hawai'i
"Ua ola no i ka pane a ke aloha." There is life in a kindly reply.