Aloha mai kakou to the good people in the learning community of Alaka'i O Kaua'i Charter School, and we hope this message finds you in good happiness and health as we move into the month of July.
The start of the new month is a cheerful reminder that the start of the 2023-2024 school year is just around the corner. We look forward to the return of our learners on August 7th to kick off the new school year which will include the addition of our new Grade Seven grade level. In preparation for everyone's arrival, there have been several key employees who have worked all summer to help ensure that everything is ready to roll.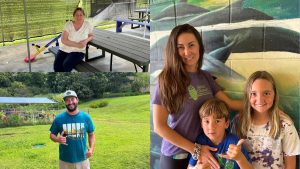 Ms. Patricia has done a magnificent job supporting our school since her arrival in the dual role of looking after Human Resources and Finances. Under her steady guidance, the school has moved into financial stability and currently exceeds all the monetary expectations of the state of Hawai'i Charter Commission. In addition, Alaka'i O Kaua'i Charter School has also moved into a high percentage of staff retention. This is a true credit to her work with our valued employees. Mahalo nui, Ms. Patricia.
Ms. Jennifer who is well known to all in our learning community also works tirelessly behind the scenes to keep our school moving upward in a positive direction. Ms. Jennifer fills far too many roles to mention but a few key supports include School Registrar, purchasing plus invoicing, communication, phone messaging, and school tours. One of the key people who helped move Alaka'i O Kaua'i Charter School from surviving to thriving is the ever-helpful Ms. Jennifer and we are greatly appreciative of her work.
A little over a year ago, our school added a Learning Leader position to our staff and welcomed Kumu Nate to Alaka'i O Kaua'i Charter School. Kumu Nate has been busy over the summer working on staff schedules, curriculum design plus ordering, technology, and student programs to mention just a few of the many highlights of his contributions. Mahalo nui for your work, Kumu Nate, and for raising the benchmarks of programming expectations at our unique charter school.
A helpful reminder to mark your calendars for Saturday, July 29th for the festive annual event of Campus Cleanup. A ParentSquare invitation will be distributed with a SignUp Genius in the coming weeks so you can sign up for specific tasks at the Campus Cleanup.
Lastly, please enjoy this preview of the newly created Grade Seven classroom with the desks being assembled by Mr. Jon: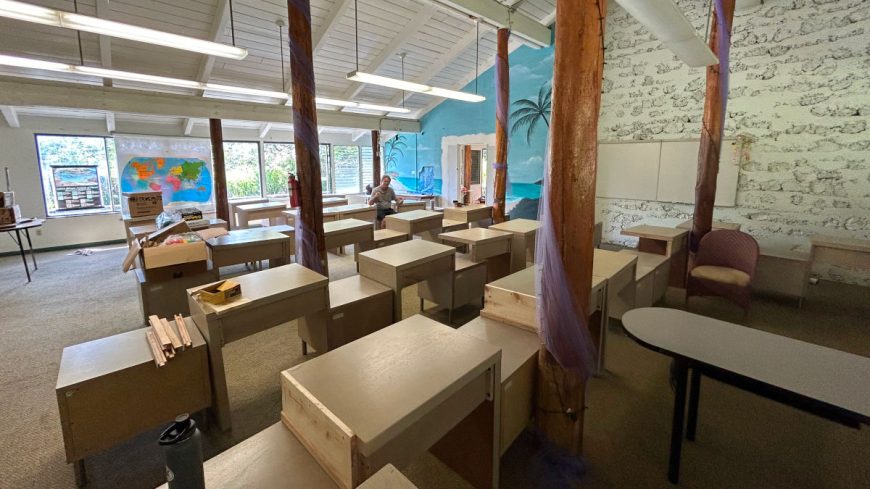 Best wishes to you all for a safe and restful summer break. Malama pono.
DJ Adams – Po'o Kumu (Director), Alaka'i O Kaua'i Charter School, Koloa, Hawai'i
"Ua ola no i ka pane a ke aloha." There is life in a kindly reply.