Aloha mai kakou and hope this Monday Message finds everyone in the Alaka'I O Kaua'i Charter School in good health and happiness as we head into the last week on campus for our learners in the 2022-2023 school year. We greatly appreciate all the support our school received during last Friday's Na Kupu Lau celebration on campus. This week we look forward to the first-ever Grade Six Koke'e Overnight Trip, the third annual Talent Show, and the third annual Grade Six Farewell. Those are only a few of the events coming up.Recently our school cheerfully signed our five-year charter renewal with the state of Hawai'i Charter Commission which solidifies our future from Kindergarten to Grade Eight. In recognition of this historic expansion, Alaka'i O Kaua'i Charter School has reached into our past rich history to find a high-quality educator to capture our fascinating history.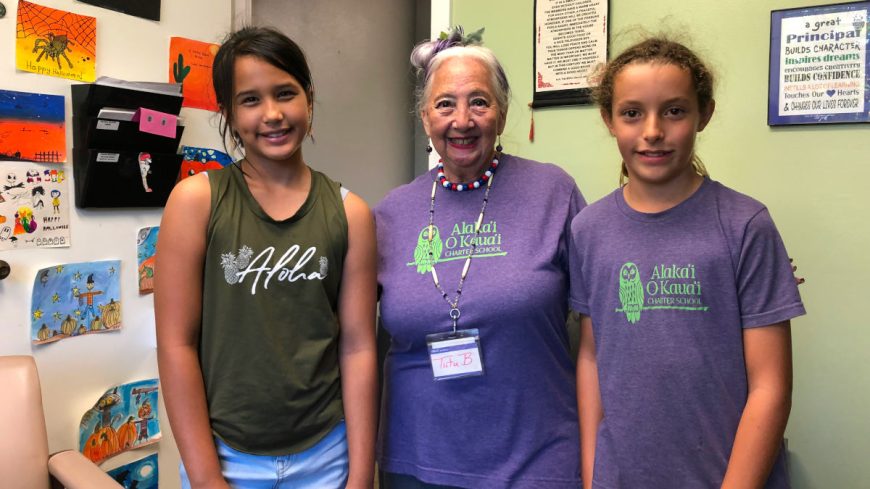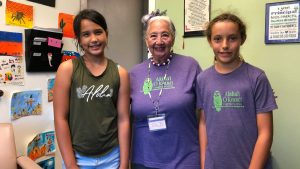 It is our sincere wish that you have been fortunate enough to meet DrB (or Tutu B as she likes to be called by the keiki) as she has been a driving force that turned our school from a dream to a reality. DrB was recently contracted to write a historical narrative that will chronicle the humble beginnings of the most improved charter school in the state of Hawai'i. DrB has a deep passion for the success of the school including spending significant time as Board Chairperson trying to get our first charter application approved. Most people do not realize that the dream of our school started well before we were granted our first charter contract five years ago and there were actually several attempts that were not approved by the state of Hawai'i Charter Commissioners.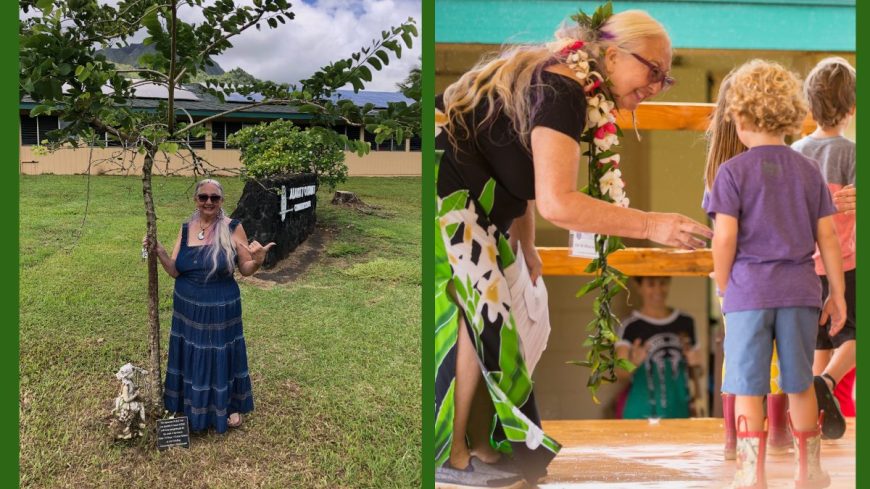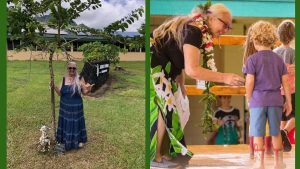 DrB will write the history of our school and then many decades in the future when someone ponders the origins of the school, the answer can be easily accessed. Those of you with greater experiences with the school over the last five years may be asked by DrB to be part of her research on Alaka'i O Kaua'i Charter School.We greatly appreciate the efforts and passion of people like DrB who spent countless hours volunteering to create a top-notch FREE public education for the keiki fo Kaua'i. Mahalo nui e DrB for your work on this written history of our school and we look forward to sharing the results in the future.Best wishes to you all for a wonderful last week of classes on campus in the 2022-2023 school year!
Mahalo nui for your support of our unique charter school. Malama pono.
DJ Adams – Po'o Kumu (Director), Alaka'i O Kaua'i Charter School, Koloa, Hawai'i
"Ua ola no i ka pane a ke aloha." There is life in a kindly reply.