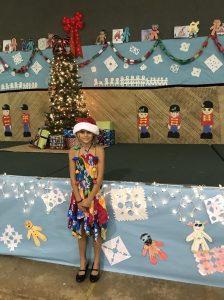 Last Friday, December 13, 2019, was a very exciting day for everyone at Alaka`i O Kaua`i Charter School, because we had our very first annual Winter Production!
Our music teacher, Elizabeth Lawson, who joined us this year to direct our school-wide music program, drew the best out of our learners.
All learners in K-6 performed beautifully, each grade performing a unique musical number centered around the holidays.
If you were at the concert, we're certain you'll agree that you saw some very special performances!