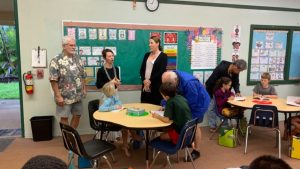 Alaka`i O Kaua`i Charter School is special because of our curriculum focus. The two main pillars of our curriculum are Project-Based Learning and Social-Emotional Learning. Last week, a new school club was formed to support the social-emotional needs of our learners. Our 4th grade facilitator, Ms. Kate, and a 4th grade parent, Mrs. Sally Nichols, have helped our learners start a new club called Kindness Club.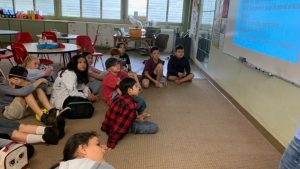 The Kindness Club is described as "an opportunity for all learners who are interested to meet during lunch to talk about what kindness is and how they can bring it into our school community daily, as well as create projects to serve those around us."
Ms. G and Mrs. Nichols gave a presentation to invite learners to become involved in the Kindness Club.
Good results from this new Kindness Club have already manifested throughout our school as our learners left notes for their facilitators and peers expressing their appreciation for them.