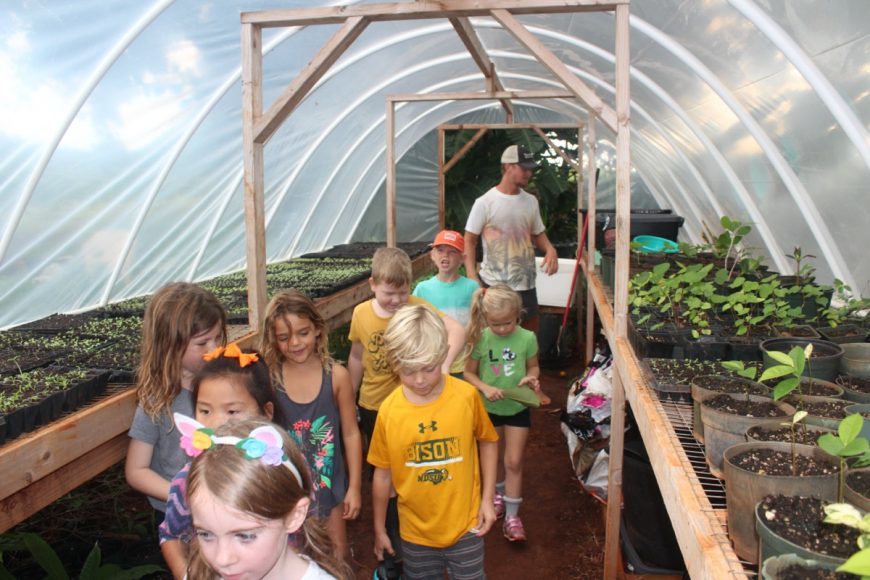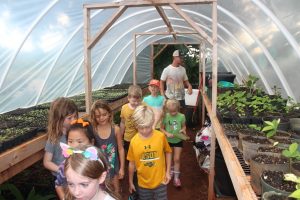 Before the break, Ms. Joeanne's first grade class hosted their Presentation of Learning for Healthy Earth, Healthy Me. Their driving question was "How can we help keep our environment and ourselves healthy?"
Children began their investigation by going on a walking tour over the grounds of Alaka'i O Kaua'i with Mr. Jon. They investigated, observed, compared, and recorded things found in nature. Next, they went on a field study to Hokuala Organic Farm in Lihue. They identified what plants need for survival. They distinguished the different structures of plants. They investigated, compared, and discussed how the structures, parts of the plants, help them survive and grow. They noticed that plants have different-looking structures, and even some of the same plants have differences. They learned that getting fruits and vegetables harvested on a local farm could be healthier than going to a store.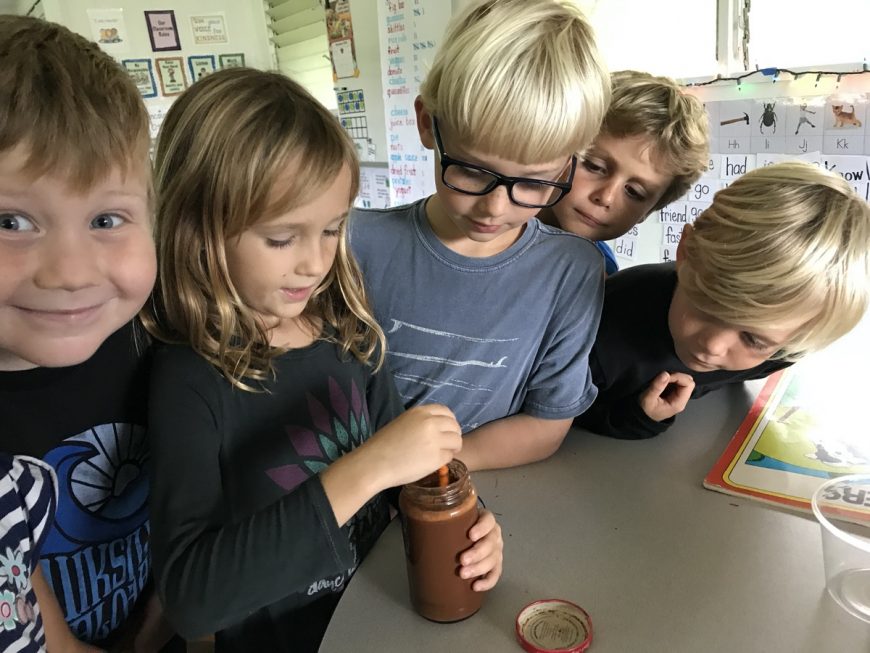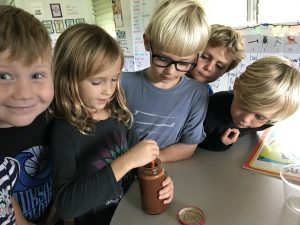 These two field trips led learners to wonder about dirt. They collected and investigated soil samples from various locations around Kaua'i. Through experimentation, they noticed the similarities and differences of the various soils. The learners used simple tools, such as magnifying glasses, to sort and separate the particles of the soil. They observed the separation of the different layers in the soil, read books about soil, and learned what helps soil be healthy. Learners discovered the importance of worms and composting as opposed to throwing everything into a landfill. Composting helps grow healthy food for us and helps produce less methane gas in landfills, which contributes to global warming, and it causes less leachate, which contributes to ground water pollution.
As a cumulating activity, learners created posters encouraging others to compost their food scraps. The posters were distributed to local businesses for display. Additionally, the first grade learners gave a PowerPoint presentation to their families and other learners at Alaka'i O Kaua'i, encouraging them to compost food scraps at snack and lunchtime. An added bonus was when a volunteer from Kauai Worms came to Alaka'i O Kaua'i and provided information on how to establish and maintain a worm-composting bin. The children loved examining the worms and playing in the dirt. An awesome conclusion to our Project-Based Learning on Healthy Earth, Healthy Me!