Monday message
10.05.2020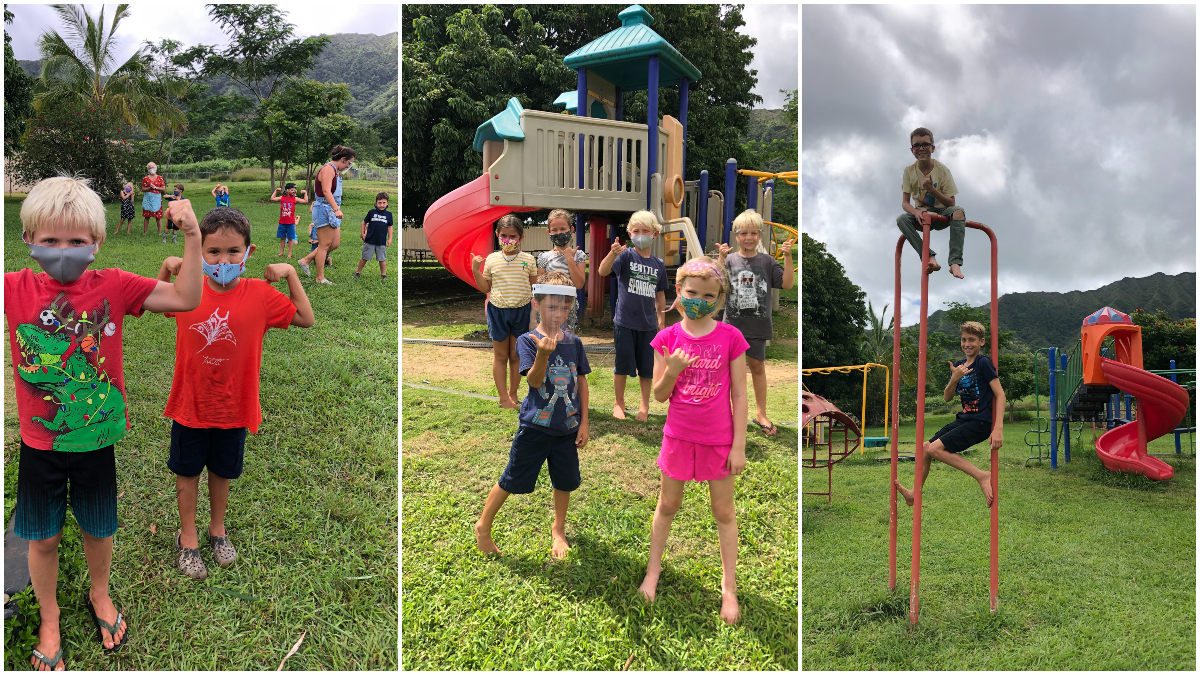 Aloha to the Alaka'i O Kaua'i Charter School learning community, and hope this message finds you well at the start of the month of October. Is it really October already?
The great Jamaican philosopher Marcus Garvey once wrote, "With confidence you have won even before you have started." These wise words accurately described the participants in our first annual Alaka'i O Kaua'i Charter School Ninja Warrior Competition. We are incredibly proud of all the courageous keiki who accepted the challenge and all forty-plus participants who finished the course. Many of our learners mentioned that they were not confident but just wanted to try out the event, and we all understand there is tremendous victory in just toeing the start line. Afterwards the joy they felt from challenging themselves to new levels was clearly evident. We look forward to offering similar events throughout the school year and are currently planning a Turkey Trot in November.
Here are the top boy and girl finishers per grade and their full-course-completion times:
Kindergarten:
Grade One:
Avenly Castle (1:26)
Demitrius Reilly (1:26)
Grade Two:
Hannah Chidester (1:48)
Cody Timko (2:04)
Grade Four:
Sawyer Kimball (1:03 — tied current course record)
Katalina Tapia (1:06)
Grade Five:
Judah Gordon (1:03 — tied current course record)
Grade Six:
Sophia Brosius (1:12)
Cairo Quiroz (1:25)
As we move into the month of October, a friendly reminder that Alaka'i O Kaua'i Charter School will be closed next week for our annual Fall Break. We look forward to returning to projected on-campus education for all our learners on Monday, October 12, as long as active COVID cases on our beautiful island remain ten or fewer.
Although we attempt to avoid giving homework at our school, we do ask your ohana to please review the revised school opening plan and return the signed Letter of Acknowledgement. Not only do we want to open for all of our keiki, but we also wish to remain open for all our keiki, so safety is paramount.
Best wishes to you all for a healthy and happy Fall Break!
DJ Adams
School Director