Monday message
10.30.2023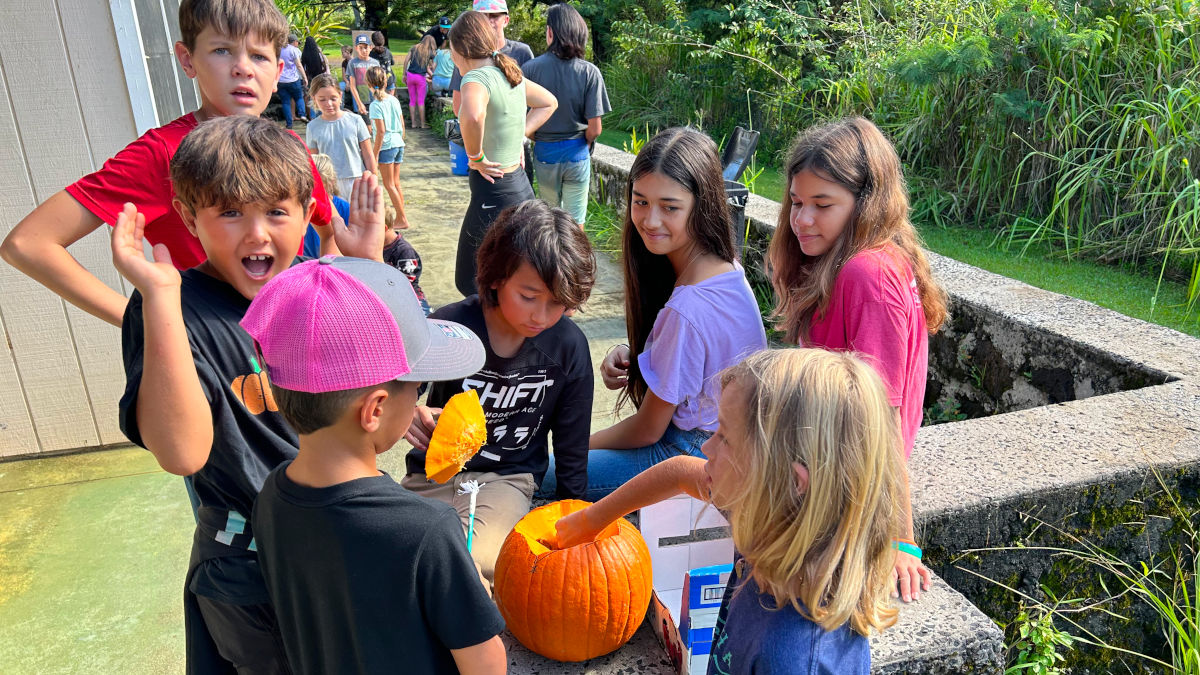 Aloha mai kakou to the good people in the learning community of Alaka'i O Kaua'i Charter School and hope this last Monday Message of October finds you all in good health and happiness as we conclude the month on Halloween.
Mahalo for your generous response in supporting our fourth annual Truck or Treat happening on Halloween. The event will be held in the field on campus, rain or shine. We greatly appreciate the time, effort, and creativity that comes with this special event and we know that it contributes significantly to a positive culture for our keiki here on campus.
It has been my good fortune to have numerous discussions during the daily visits to the classrooms about Halloween costumes. A reminder that any fake weapons should be left at home. In addition, we ask that the Halloween costumes equate to a "scare factor scale" of Kindergarten as we do not wish to have any of our learners upset that day. A friendly reminder that October 31st will be an early dismissal day at 12:30 p.m. to ensure that everyone can be home in time to enjoy Halloween activities together.
Congratulations to Coach Kelly Ann and our Middle School Cross Country team on their outstanding success at the meet held in Lihu'e on Friday, October 20th. We appreciate the efforts of all the team members and here are the award winners from the meet:
6th Grade Boys: Nathan Bennor – 2nd Place
7th Grade Girls: Orah McGee – 1st Place
7th Grade Boys: Koa Shay – 2nd Place and Max Israelsen – 3rd Place
It has been GREAT to witness study buddy classes working together on campus and this week we wanted to share an example from the Grade Three and Grade Seven classes working together. Under the skillful guidance of Ms. Chock and Mr. Logan, the learners from both classes came together to try and scientifically predict the amount of seeds that could be found inside a pumpkin. The three-day event concluded with the students working together to decorate the pumpkins which were used as decorations for the Grade 5-7 Halloween Dance last Friday. GREAT work by all involved and wonderful to see connections made between the different grade levels at school.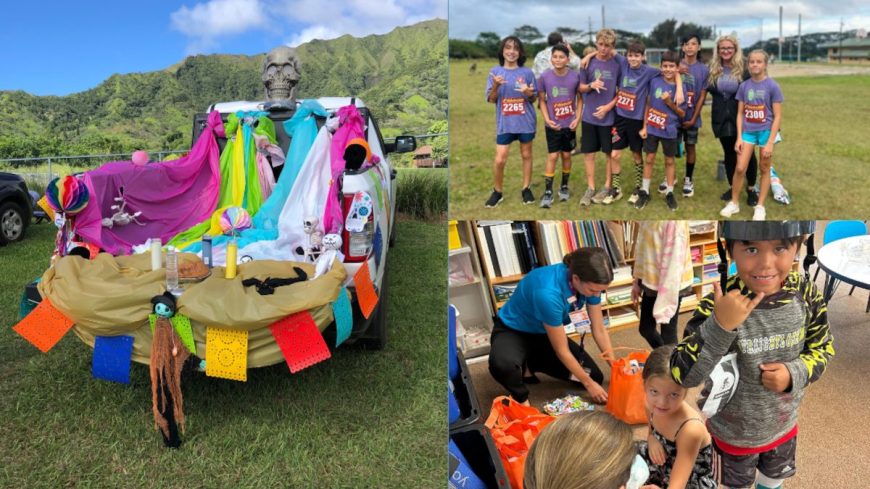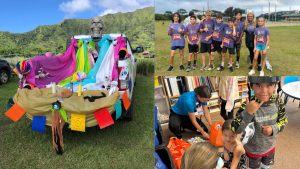 We also wish to share the incredible experience that occurred in the Grade One class as they concluded their project-based learning activity on the human brain. It was inspiring to see so many community members come to campus for the presentations of learning. We also had some special guests from the Queen's Hospital on O'ahu visit the class. Our guests presented about the importance of wearing a helmet and donated a helmet to the students in the class. Mahalo nui for their generosity and a helpful reminder to everyone in our learning community to always wear your helmet when enjoying activities outside on bikes, skateboards, and all other items that could put your head at risk.
Best wishes to you all for a Happy Halloween. Malama pono.
DJ Adams
Po'okumu (Director)
Alaka'i O Kaua'i Charter School
Koloa, Hawaii
"E hele me ka pu'olo "
Make Every Person, Place, or Condition Better Than You Left It Always
Upcoming Events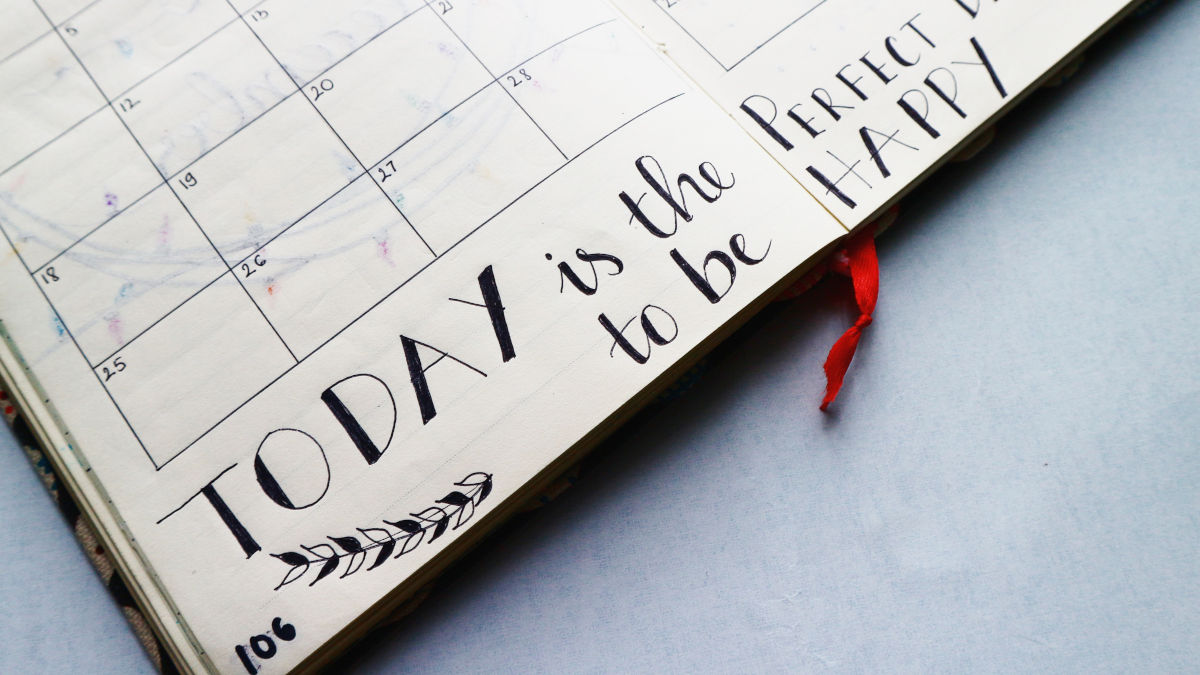 Support
Alakaʻi O Kauaʻi!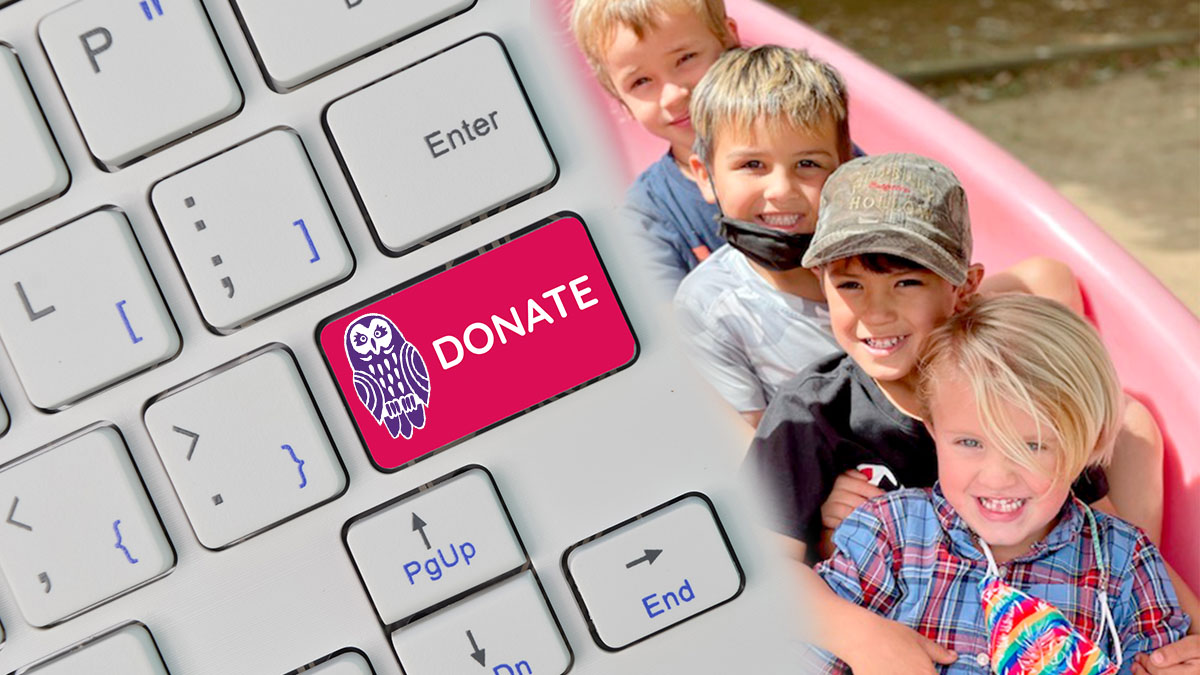 Invest in Kauaʻi's Future
Did you know you can help Alakaʻi O Kauaʻi grow and provide additional resources by making a contribution?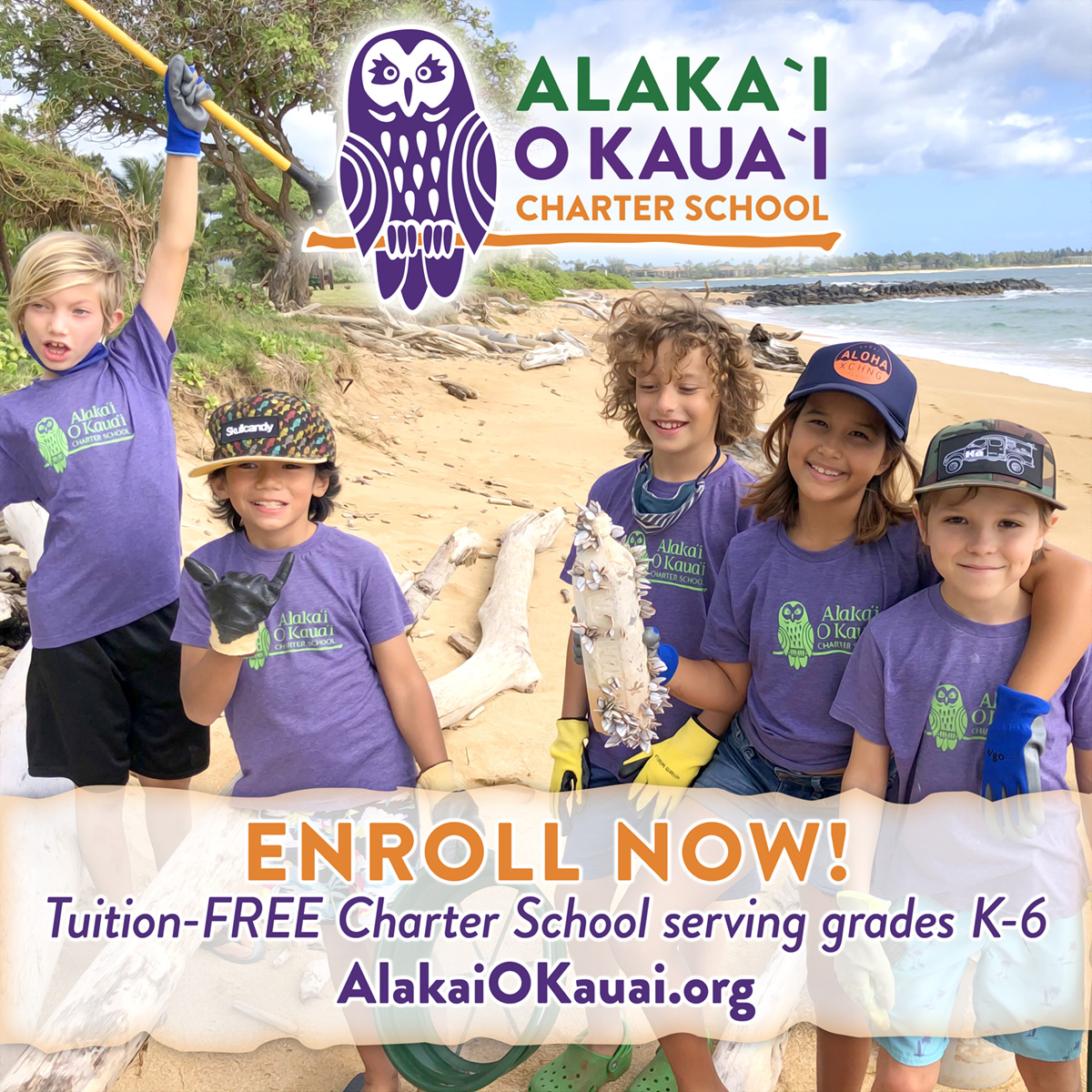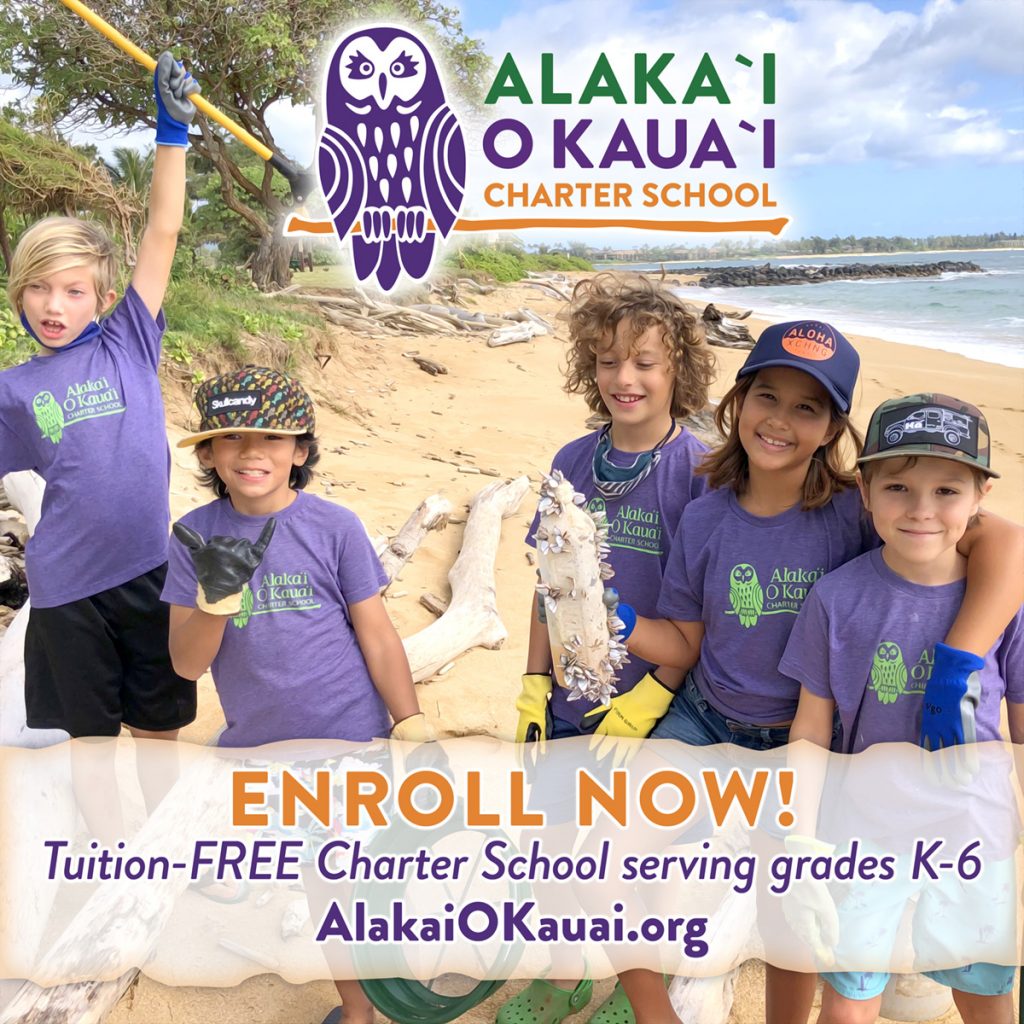 Did you miss something?
Read Last Week's Monday Message Here
Aloha mai kakou to the good people in the Alaka'i O Kaua'i Charter School learning community, and we hope this message finds you all in good happiness and health as
See what our families are saying about Alaka'i O Kaua'i!