Monday message
09.28.2020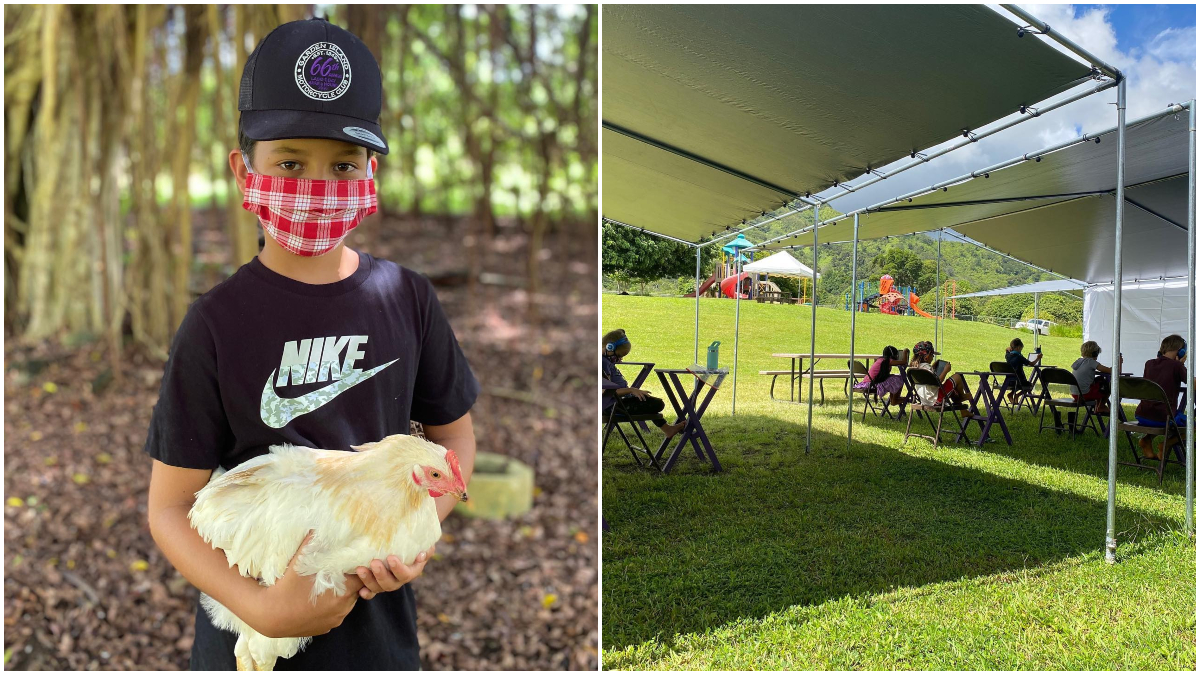 Aloha to the good people in the learning community of Alaka'i O Kaua'i Charter School, and hope this message finds you in good health and happiness.
Last week our world saw the passing of a brilliant legal mind, Associate Justice of the Supreme Court of the United States Ruth Bader Ginsburg. Associate Justice Ginsburg faithfully served the people of our nation for decades and was a role model to many people on our planet. In honor of her service and contributions, Alaka'i O Kaua'i Charter School flew our flag at half staff last week.
One of my favorite of the many powerful quotes from Associate Justice Ginsburg advises us all that "You can disagree without being disagreeable." As we see, feel, and experience all the challenges that come forth from a pandemic, it could become easy to forget about speaking and treating others with kindness. At Alaka'i O Kaua'i Charter School, we have attempted to focus on social-emotional learning as we have welcomed learners and staff back to campus after months of being away. Everyone has done really well adjusting to the challenges of new policies, procedures, and protocols, and we look forward to continuing to focus on building a positive culture of support at our charter school.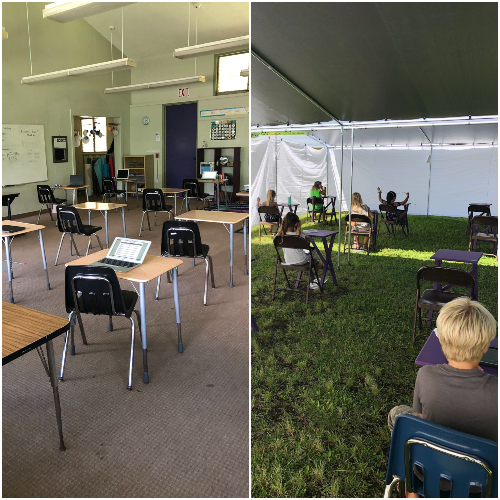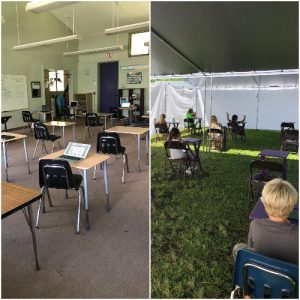 Hopefully you have seen the revised Alaka'i O Kaua'i Charter School Opening Plan, which projects our school to welcome all our learners back to campus on Monday, October 12 (after the Fall Break), as long as active COVID cases on Kaua'i are ten or fewer. Despite our best efforts and the input of experts from five various sources, there may be miscues that require changes to the plan as we move into uncharted territory at our school. We appreciate the support from our learning community, and we will attempt to continue to live up to our mission of serving the whole child so each learner may become a successful and meaningful contributor to society.
Mahalo to Jon for his incredible efforts to create usable outdoor plus indoor learning spaces and to our staff for finding unique, creative ways to educate keiki safely on campus.
Mahalo again for your support of Alaka'i O Kaua'i Charter School. Stay safe. Stay strong!
DJ Adams
School Director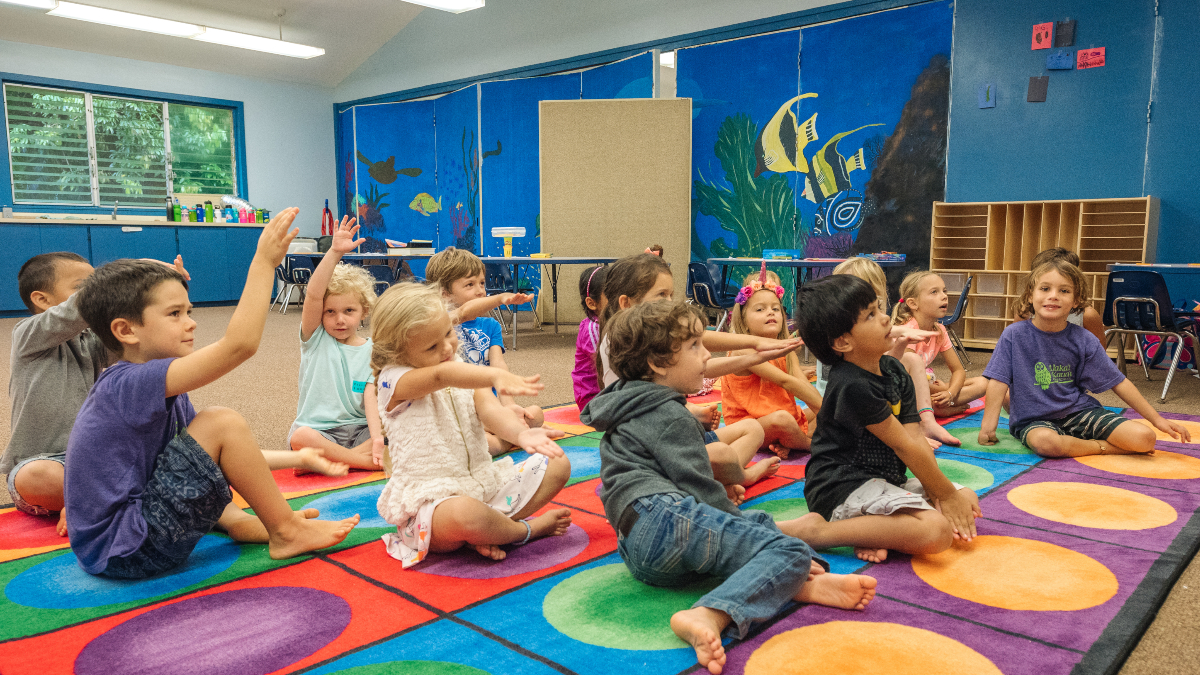 In our approach to education at Alaka'i O Kaua'i Charter School, we emphasize methods that foster learners' social-emotional learning. Social-emotional learning is the process through which learners understand and manage… Read more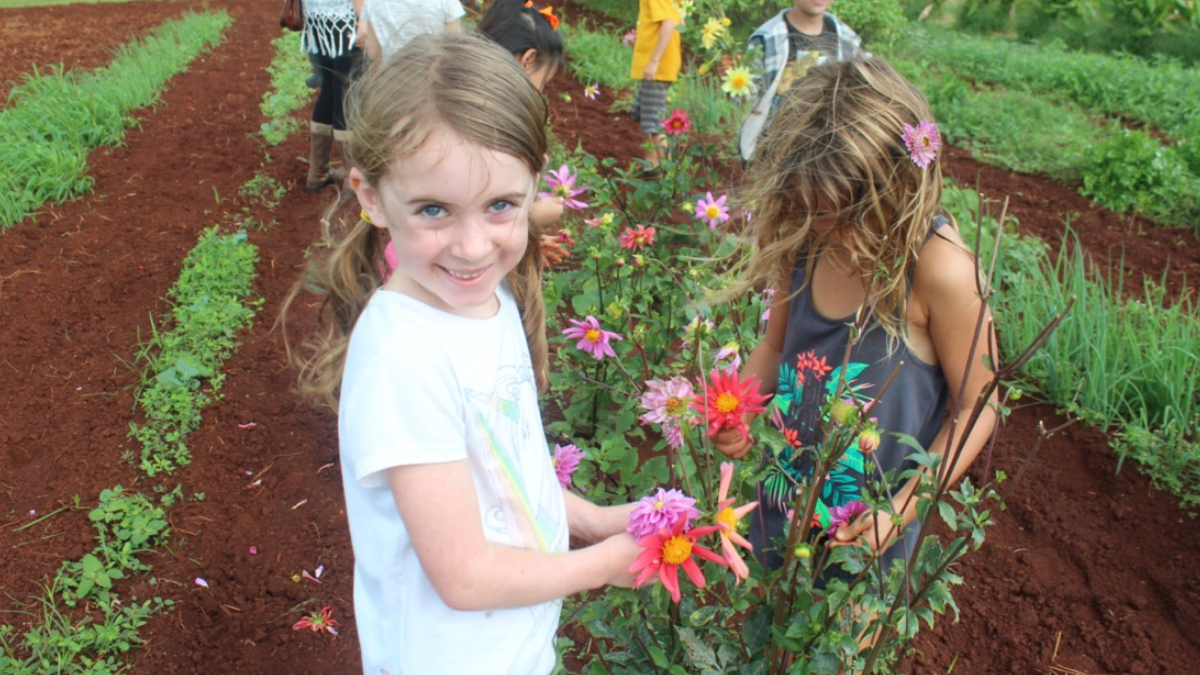 Did you know you can help Alakaʻi O Kauaʻi grow and provide additional resources by just doing the things you're already doing every day? We call this "passive fundraising." Through… Read more