Monday message
09.27.2021
Director's Message
Aloha to the learning community of Alaka'i O Kaua'i Charter School. We trust this message finds you in good health and happiness. We wish to share our gratitude and appreciation to everyone for your efforts to keep our campus open without any closures or quarantines thus far. We acknowledge your diligence in keeping keiki at home when they are not feeling well plus the extra layer of confidence in acquiring COVID results. Mahalo for your work in keeping everyone safe, secure and on campus for daily education.
One of the many blessings that Alaka'i O Kaua'i Charter School enjoys is being nestled in the middle of beautiful Kaua'i located in Kahili Valley. This scenic setting also gives us the daily opportunity to embrace our ties to our island and reminds us of the importance of our Hawai'iana program.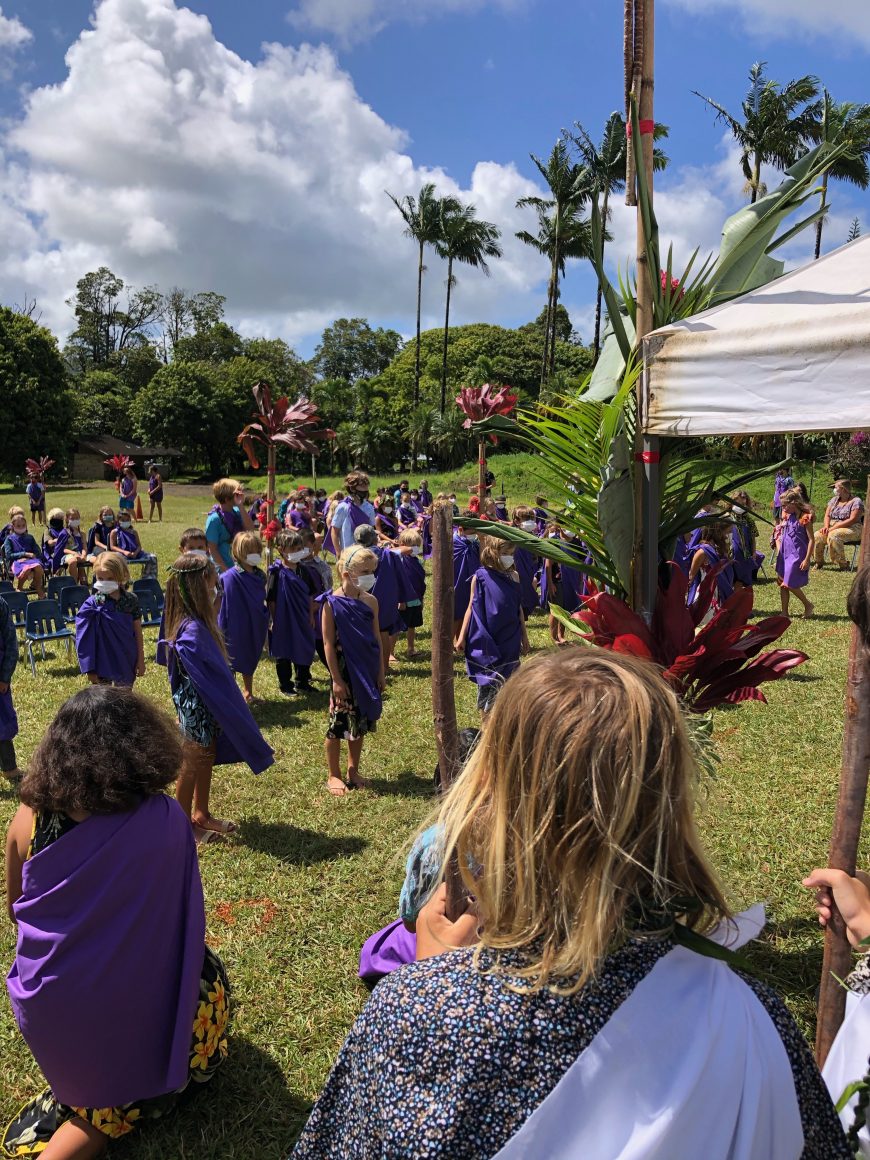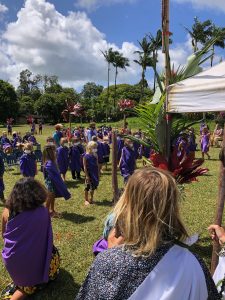 Our Hawai'iana instructor Kumu Chris has a wealth of knowledge and experience having spent decades teaching keiki in various programs across Kaua'i. Kumu Chris is not only well known on campus, but also in his capacity of running a successful surf club and appearing in films such as "Jungle Cruise"!
We continue to grow and evolve our programs on campus including our connections to Hawai'ian culture while utilizing the facilities and auina that surround us. We have more and more indicators of Hawai'ian language spoken and written on campus including parts of our Morning Assembly. Mahalo to Jordan and his talented performers we were treated to a Fireknife presentation on campus. We did enjoy a festive Na Kupa Lau (Spring Celebration) last May and are already planning for this year's event coming in May, 2022.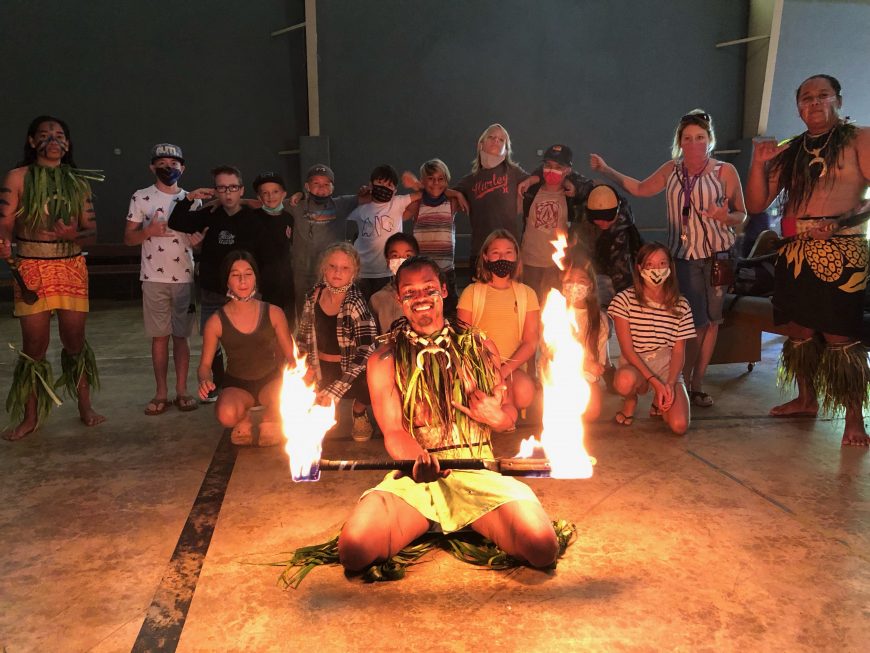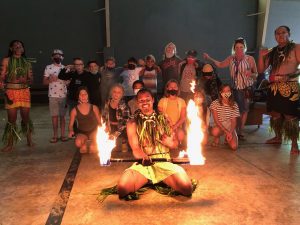 Just like our Art program the Hawai'iana class is provided for all keiki in our school. Kumu Chris is shown in this week's photos taking the Grade Four and Grade Five learners out on a "field trip" on campus. We are discovering the wonders of Kahili Valley which includes bamboo forests, identifying the plants on campus, and exploring the two watersheds that form the boundaries of our campus. In the coming weeks, they will be learning how to make leis from scratch using materials that can be found on our grounds.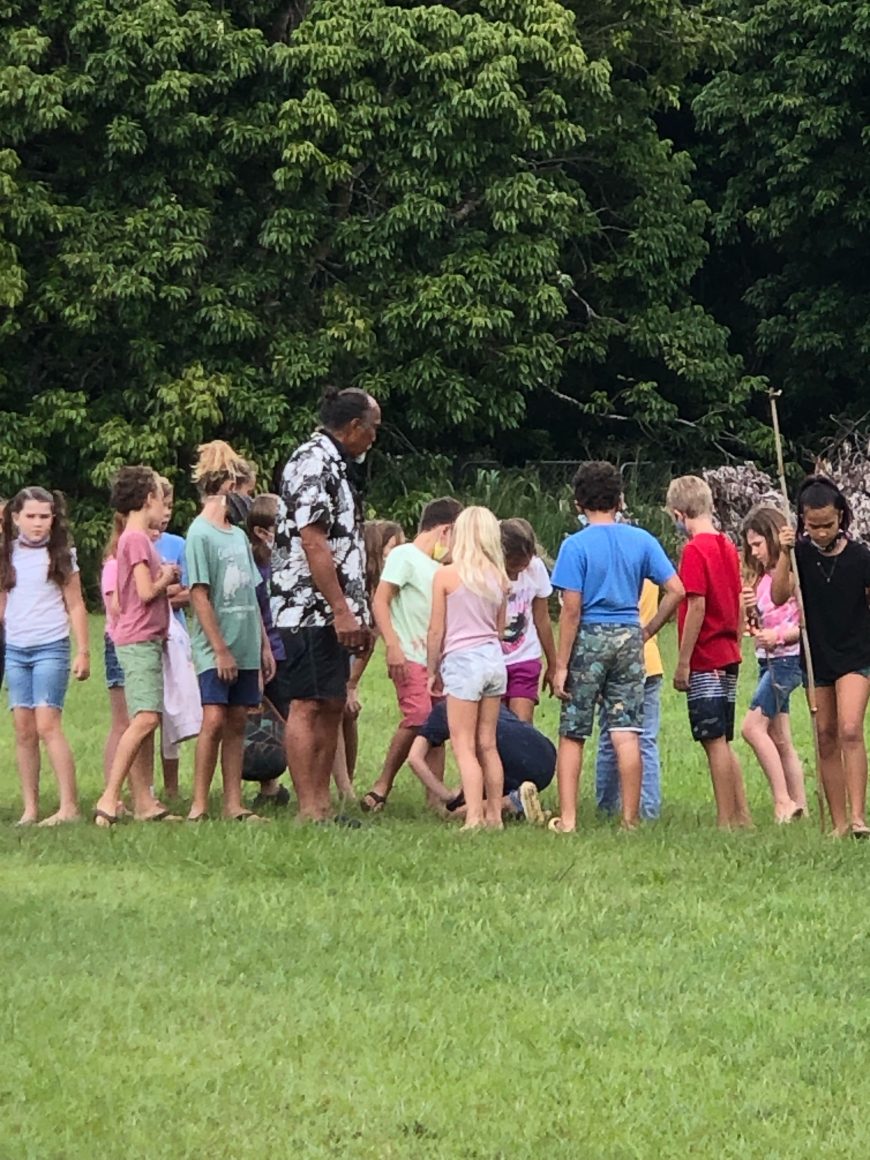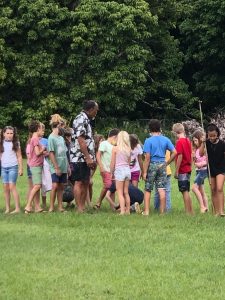 We also wish to acknowledge the excellent work by Ms. Kate in working with Kumu Chris as Grade Four has significant curriculum standard ties to Hawai'iana. As the 2021-2022 school year progresses, you will notice leadership coming forth from our Grade Four class in work with Hawai'ian culture and our Grade Six class in preparing for Na Kupu Lau.
Ho'ohiwahiwa (congratulations) to all the amazing participants in our Alaka'i O Kaua'i Ninja Warrior Competition held on Friday. We are extremely proud of each and every participant as victory can always be found in the effort of trying something new.
Mahalo for your support of our unique school and malama pono.
DJ Adams
Po'o Kumu (Director)
Alaka'i O Kaua'i Charter School
Koloa, Hawai'i
"Ua ola no i ka pane a ke aloha."
There is life in a kindly repl
y.