Monday message
10.25.2021
Aloha kakou to the good people in the Alaka'i O Kaua'i Charter School learning community. We hope this message finds you in good health and happiness after the Fall Break. The learners quickly settled back into the routines on campus and we enjoyed some eventful activities last week.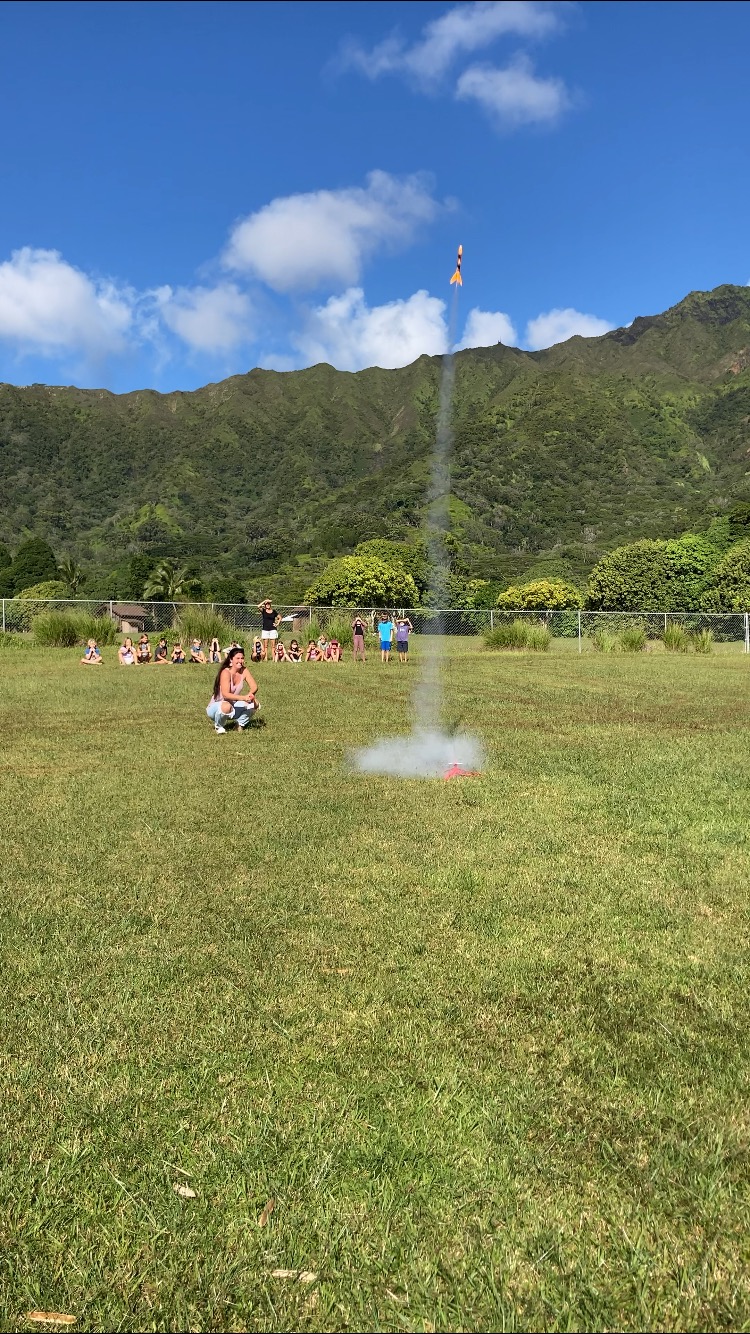 We experienced a first time event on Tuesday as Ms. Ashley and her Grade Three class launched a model rocket into the sky as part of the virtual morning assembly with a focus on "Dream Up to Space." We asked the Zoom audience to predict how high the rocket would fly which was over 200 feet up!
We are pleased to share – in a fail forward growth mindset – that the parachute did not successfully open. Therefore, our learners must now discover a better way to build a model rocket. This gave us all a perfect view of the challenges of having a rocket launch and then how to land without miscues.
We were also blessed this week to enjoy a visit from Bishop Museum on Oahu. Due to the challenges of the pandemic, it is nearly impossible for keiki to visit the Bishop Museum. So, they came to our school instead.
They presented to the Grade Four, Grade Five and Grade Six learners in the areas of Holoholo, Signs in Nature and Adapted Planetarium. We greatly appreciate their kindness of coming all the way from Honolulu to help educate our learners.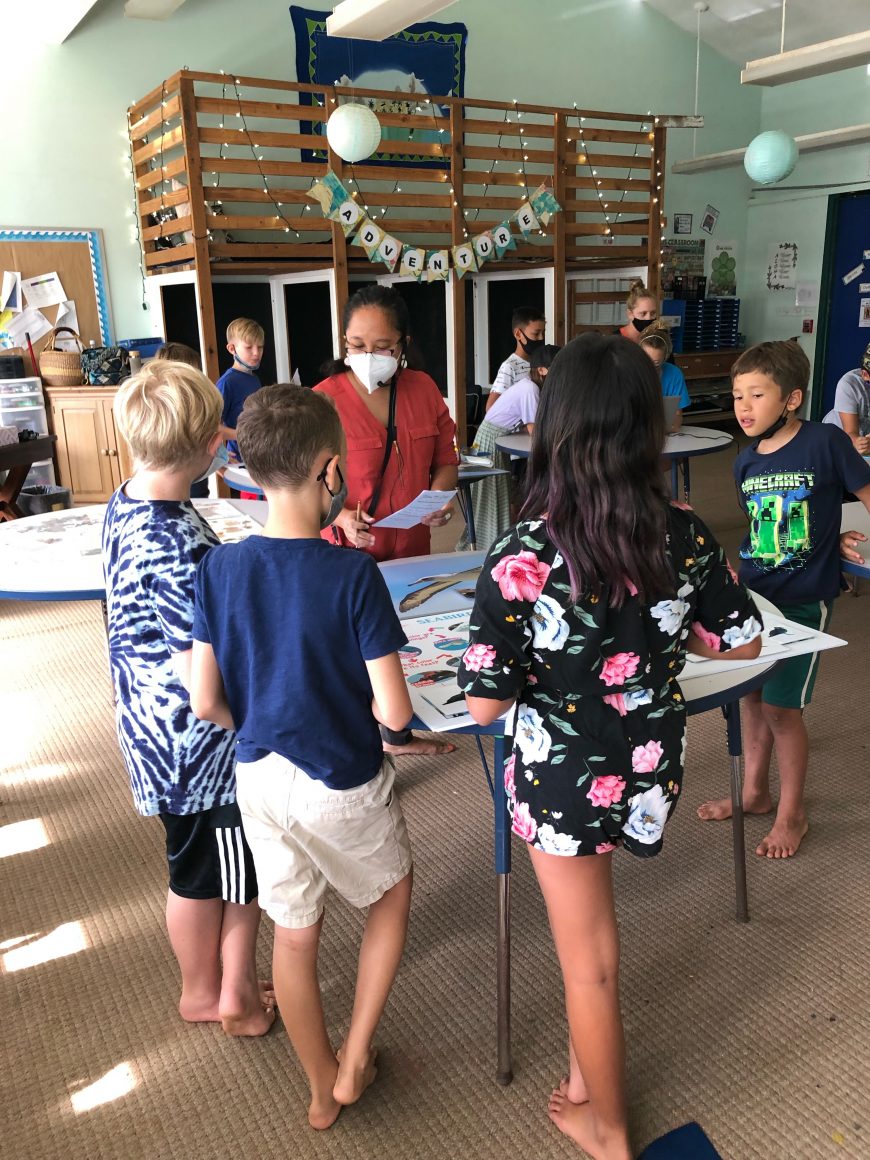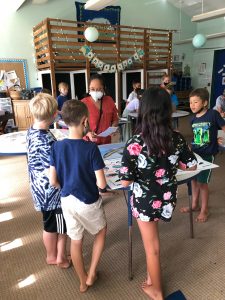 With the change in the County of Kaua'i away from the Tier System to a new Mayor Directive, our school can safely offer our annual "Trunk or Treat" event on Friday, October 29th.
We are excited to offer this opportunity to our learning community and mahalo e Jennifer for sharing the information plus signup link via Parent Square last Wednesday. Here is a brief outline for your benefit:
8:15am – parents that have pre registered set up their cars in the field across the drive across from the playground. Cars must be physically distanced 6 feet apart and we can allow upwards of 30 cars on campus with two adults per vehicle.
Schedule of the classes to visit the Trunk or Treat:
9:30am – Kinder (Jina)
9:35am – Kinder (Joeanne)
9:45am – Grade One
9:50am – Grade Two
10:00am – Grade Three (Ashley)
10:05am – Grade Three (Kumu Kali)
10:15am – Grade Four
10:20am – Grade Five
10:25am – Grade Six
10:45am – Distance Learning cohort
Our learners may bring or wear costumes on campus that day. Given the vast differences in times and age groups that we have at our school, the decision to wear costumes in class or changing before the "Trunk or Treat" event will be left up to the discretion of the teacher.
We can allow the parents to hand out pre-packaged, store-purchased items directly to the keiki this year. Due to safety concerns, homemade items cannot be distributed by parents. We appreciate your understanding of this expectation.
We will attempt to have the vehicles parked again this year in a semi circle and ask the classes to parade around the cars in a single file line moving counter clockwise. By staggering the groups into time slots, we can meet the County of Kaua'i guidelines and allow everyone to enjoy the event.
Alaka'i O Kaua'i Charter School will have each facilitator and Educational Assistant walk the keiki around the event. We understand that some families do not recognize Halloween and those keiki may come directly to the Library for some quiet reading time.
Teachers will decide whether or not they wish the learners to consume the candy after the class has had their turn at "Trunk or Treat." We do ask everyone to continue to be mindful of litter by making sure that all candy wrappers are properly disposed of in the trash cans both on and off campus.
We included a few photos from last year's "Trunk or Treat" event so anyone new to our learning community could gather some ideas from the pictures.
Mahalo for your support of our unique charter school and best wishes to everyone for an enjoyable week ahead. Malama pono.
DJ Adams
Po'o Kumu (Director)
Alaka'i O Kaua'i Charter School
Koloa, Hawai'i
"Ua ola no i ka pane a ke aloha."
There is life in a kindly reply.