Monday message
11.21.2022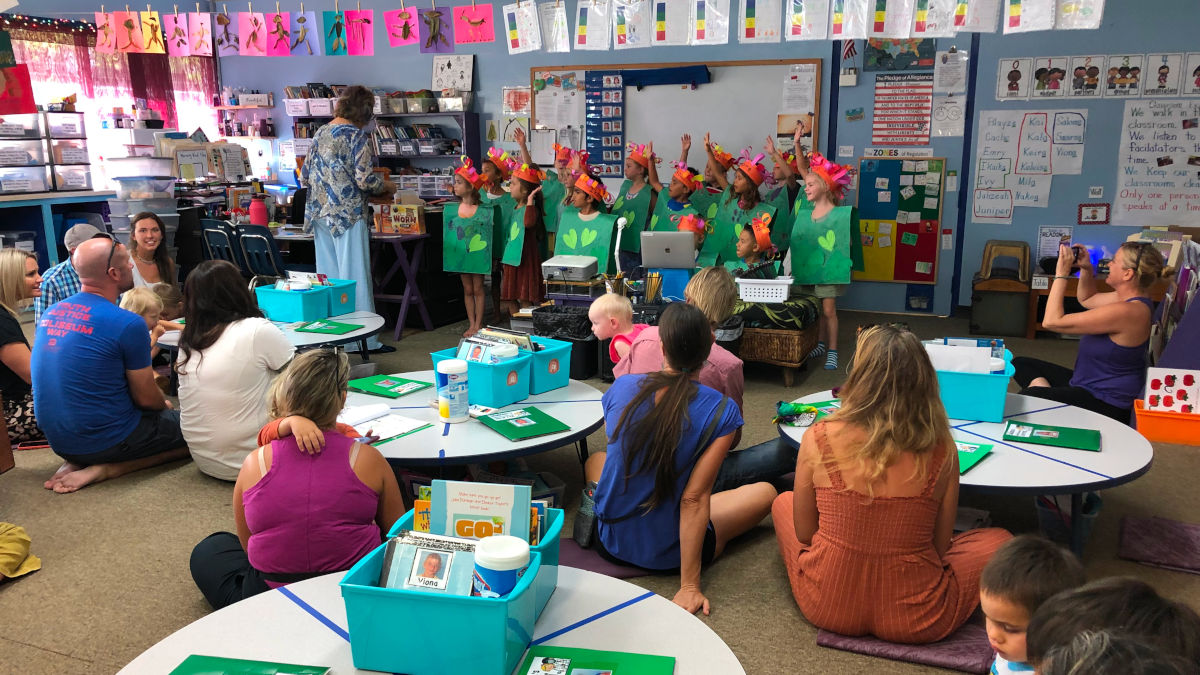 Message from the Director
Aloha to the learning community of Alaka'i O Kaua'i Charter School and we hope this message finds you in good health and happiness as we move quickly towards the upcoming Thanksgiving holiday later this week.
Thanksgiving provides an opportunity for reflection on all the blessings that we have in our lives. At Alaka'i O Kaua'i Charter School we are blessed to have such an engaged and supportive learning community that consistently steps forward to help improve the quality of education at our unique charter school. In this message of gratitude, we wish to express our appreciation to you all for your contributions to our school.
A perfect example of our learning community coming together in collaboration occurred on Thursday, November 10th with the school-wide Presentations of Learning. We loved seeing the countless parents and family members who made the time plus took the effort to visit campus to witness our creative learners are their knowledge with us. The wide variety of interpretations of Ku'u Kaianoho was impressive and we are proud of the quality of the presentations that our learners showed us all. The educational research verifying the essential importance of students showing their learning to others, including family members, is vast and we are fortunate to have a learning community to share their knowledge.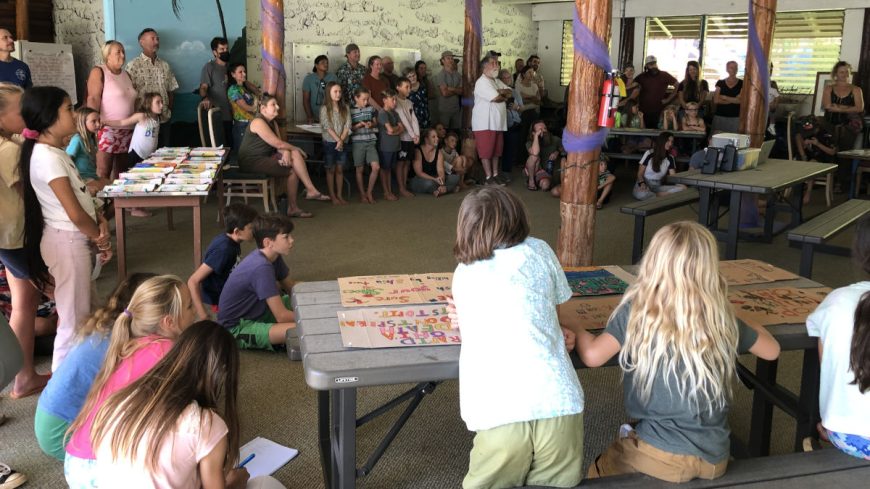 In addition, the character trait focus for the month of November is ACHIEVEMENT, and I think we can all agree that the achievement of our learners was on full display that day for all to see. The true blessing of my career is that my eyes get to see this achievement on a daily basis at our school which fills my gratitude jar each and every day here.
We also wish to express our appreciation to the wonderful parents working on the Holiday Performance coming up on December 16th at 1 pm in the gym. The first rehearsal was held last week with close to 60 keiki in attendance. In addition, we are thankful to our No Hoa O Alaka'i Parent Teacher Network for our work for the "Lights on Rice" entry on December 2nd.
We look forward to hosting our third annual Turkey Trot this Wednesday, November 23rd during the lunch recess for each class. We infuse this event into our Physical Education curriculum so all learners can participate without the need for Permission Forms.
Please accept an early Hau'oli La Ho'omaika'i from us all here at the school and best wishes for a break filled with food, family, and fun.
DJ Adams – Po'o Kumu (Director), Alaka'i O Kaua'i Charter School, Koloa, Hawai'i
"Ua ola no i ka pane a ke aloha."
There is life in a kindly reply.