Monday message
11.15.2021
Aloha to the good people in the learning community of the Alaka'i O Kaua'i Charter School learning community. I hope this message finds you healthy and safe.
Mahalo for your flexibility and adaptability in a calendar change for the school on Friday, when we shifted to a Professional Learning Day. Alaka'i O Kaua'i Charter School was the last school on Kaua'i to record a positive COVID case, so we appreciate everyone's efforts to keep our keiki safe. With Veterans Day on Thursday and the change on Friday, we were able to keep the campus closed for four days to try and get ahead of any COVID spread. It also gave us an opportunity to have the campus professionally disinfected over and above the daily routines on campus, plus gather more data with the Hawai'i Department of Health.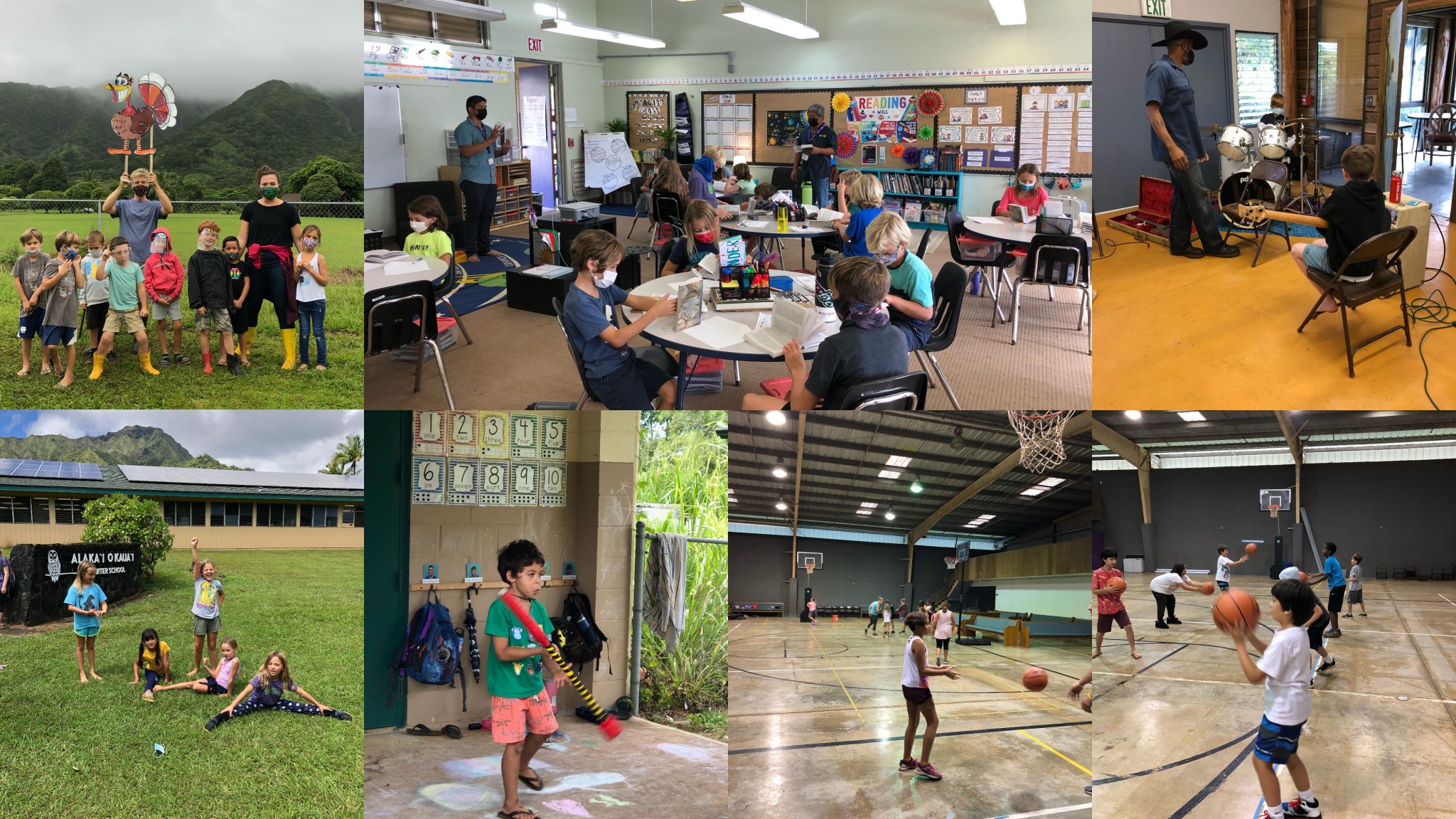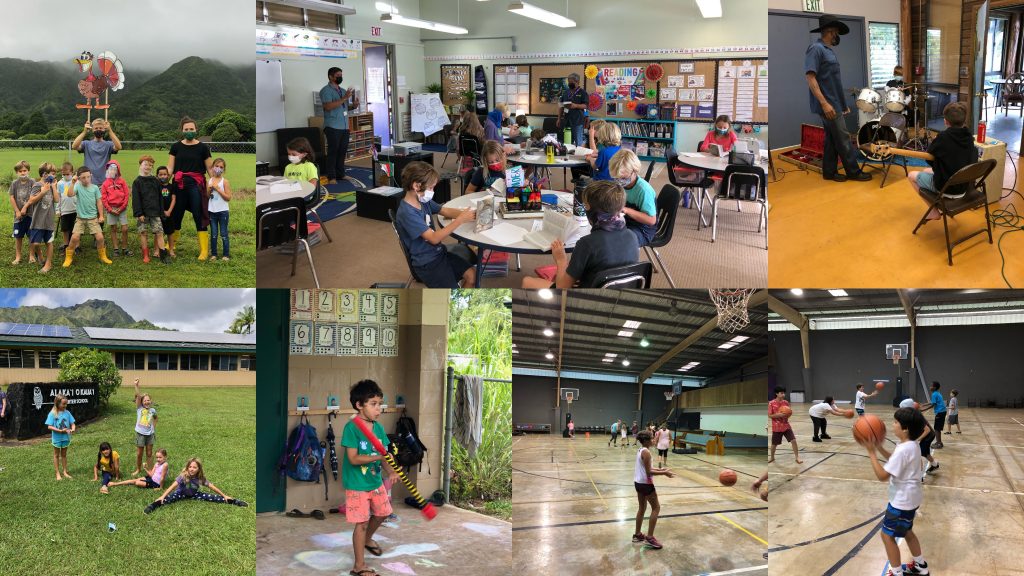 We wish to share that free COVID testing is available for all keiki and staff, every Thursday on campus from noon to 1 pm, confidentially in our library. The required signup forms for this optional program will be resent via ParentSquare in case you are interested. Apologies, but the providers of this free program (Kidney Foundation of Hawai'i) are not allowed to provide for the public.
Mahalo to the Rotary Club of Poipu who visited campus last week during our Morning Assembly and distributed FREE dictionaries to our students in Grade Three. We appreciate the gift of time from Rodney Pascua who gave out the dictionaries plus a brief introduction on their usage. We are blessed to have such generous people in our community who volunteer to step in and support our education.
The generosity of people to contribute the gift of their time and expertise to Alaka'i O Kaua'i Charter School has been an area of great growth in our short history. We have a myriad of free after-school offerings on campus for our learners to participate in after school has concluded. We wish to say mahalo to Jordan from Legacy Entertainment for offering a Fireknife Dancing opportunity so our keiki can try out this exciting activity. We greatly appreciate the Coding Club that AJ Webb runs in the Library on Wednesdays, and the learners are definitely engaged in this fresh area. Ms. Kate and I will be offering the Girls and Boys Basketball Clubs again for players in Grade 4/5/6 sometime after the winter break, so mahalo in advance, Ms. Kate. We have enjoyed having the talented musicians from the Bandwagon program come to campus and work with our students for the last two years and one of our bands won the islandwide competition last year.
We hope to be offering additional opportunities for our learners in the coming months, so please be on the lookout for more programs starting up. Anyone who comes to after-school pickup has seen and heard that we have an emerging cheer team on campus, for sure!
Coming up this Friday will be our annual "Turkey Trot" cross-country run in the field across from the playground on campus. This fun event encourages our keiki to be active and enjoy being outdoors on beautiful Kaua'i. As we will be running this event during school hours as part of the curriculum, there will be no need for permission slips to be signed and returned to the school.
Mahalo for your support of our unique charter school. Please continue to be vigilant and safe for everyone in our learning community and island. Malama pono.
DJ Adams
Po'o Kumu (Director)
Alaka'i O Kaua'i Charter School
Koloa, Hawai'i
"Ua ola no i ka pane a ke aloha."
There is life in a kindly reply.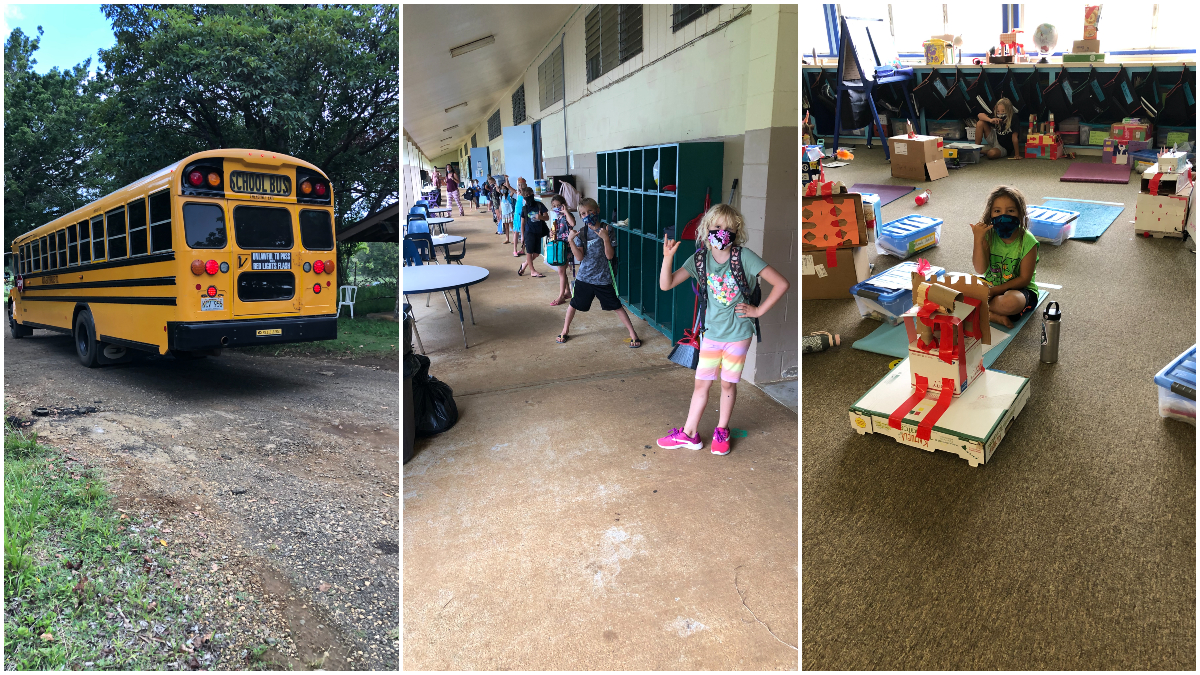 Did you know you can help Alakaʻi O Kauaʻi grow and provide additional resources by just doing the things you're already doing every day? We call this "passive fundraising." Through… Read more
Last week we introduced the importance of social-emotional learning at Alaka'i O Kaua'i Charter School. Social-emotional learning is integral to our whole-child educational approach.  A whole-child mindset means that we… Read more