Monday message
05.27.2019
Project-Based Learning with Ms. Z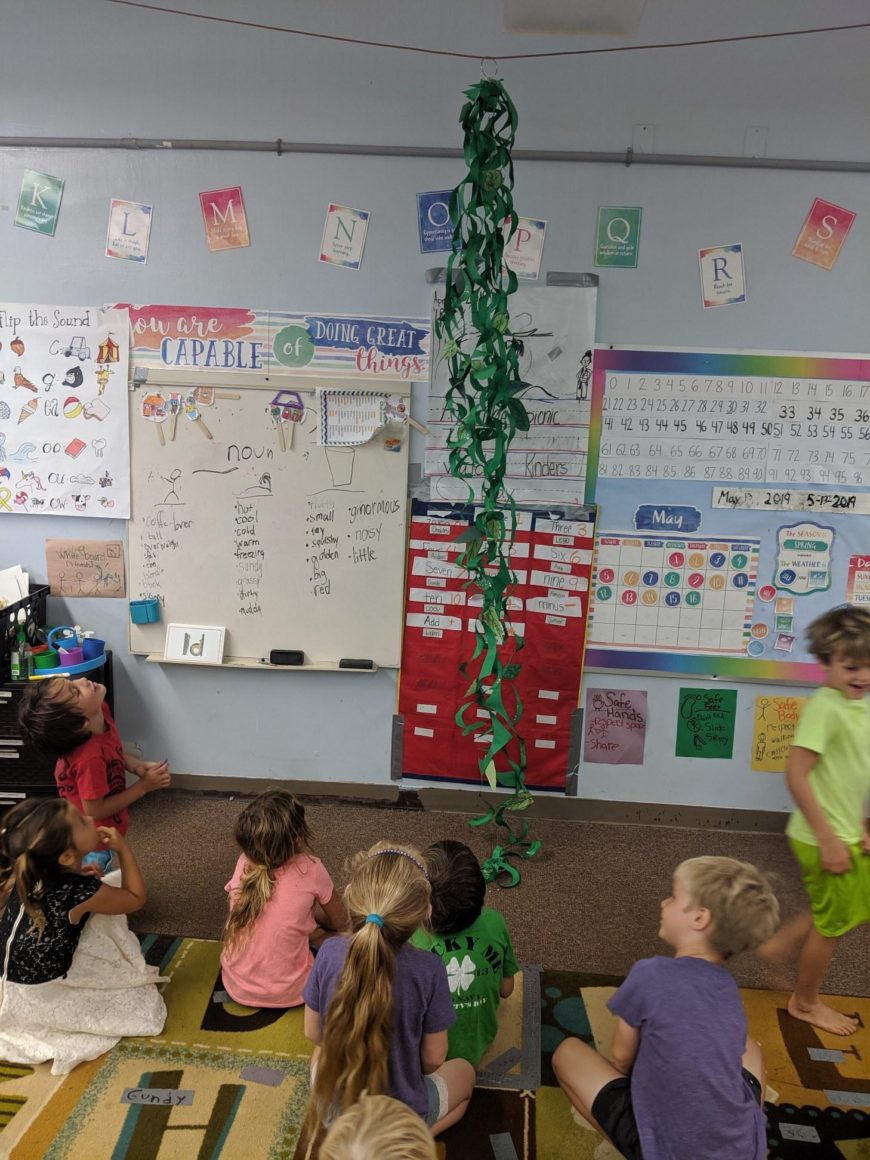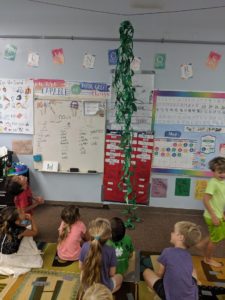 Fe-Fi-Fo-Fum! I smell the learning of little ones! Project-based learning gives Alaka'i the unique opportunity for learners to interact with literature in a hands-on way. In kindergarten, we are studying the power of fairy tales so we can create our own! Each week the class gets to study a new fairy tale.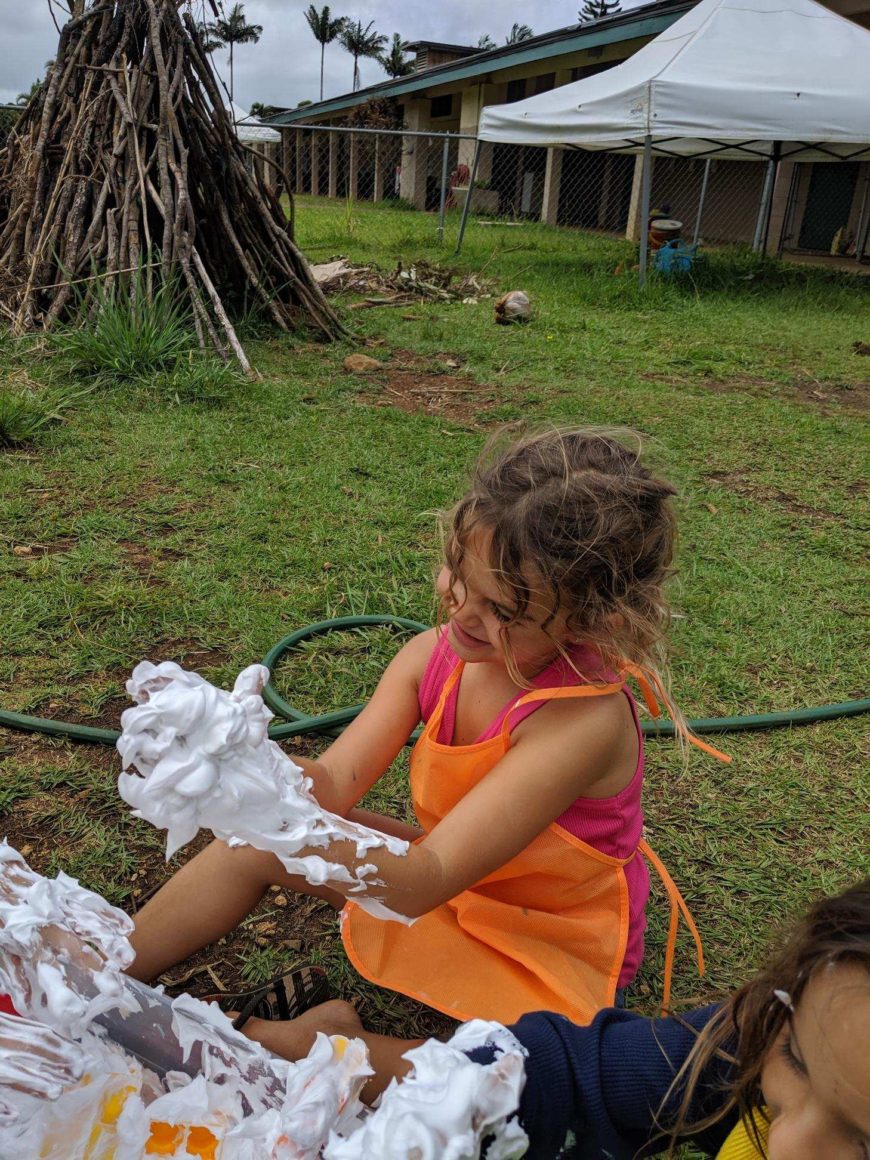 Last week, we discussed Jack and the Beanstalk. We looked for the truths that the fairy tale was trying to teach us. The learners came up with being proactive, and being content with what you have. The goal of this PBL is to encourage the learners to read and write, engaging them with the fairytale.
I truly believe the best ways to go engage kinders in their learning is to let them play. That's why on Fridays we had a STEAM challenge of building a castle in the clouds. The learners' task was to use Duplo blocks to try to build a castle in a tub of shaving cream. The kids worked together and had a ton of fun doing it! Then they created 10-foot-tall beanstalk. Building the beanstalk was a collaboration for the whole class. Each beanstalk by itself was impressive, but when combined it made a beautiful masterpiece!
Project-based learning is messy but the smiles make it worth it!
Ms. Z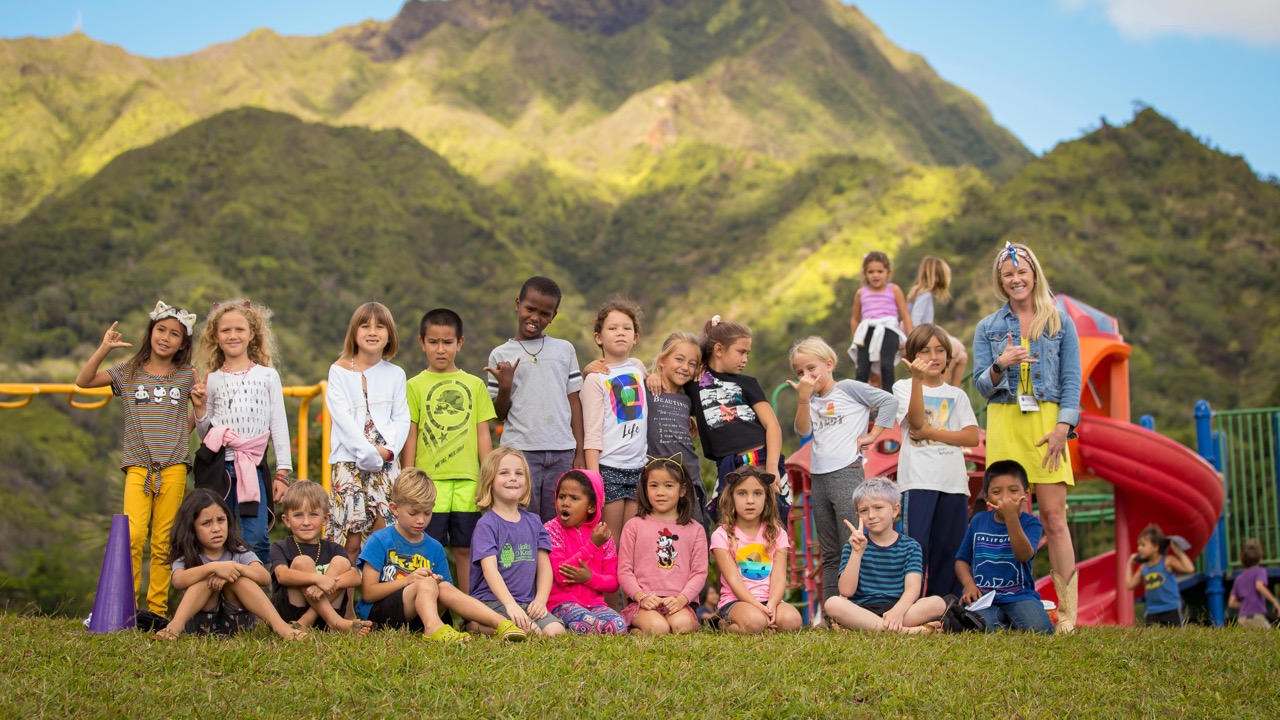 Please help us spread the word that we are still enrolling Grades K-6th. We have spaces still in all grades, including Kindergarten! We ask that you please share with your… Read more