Monday message
05.02.2022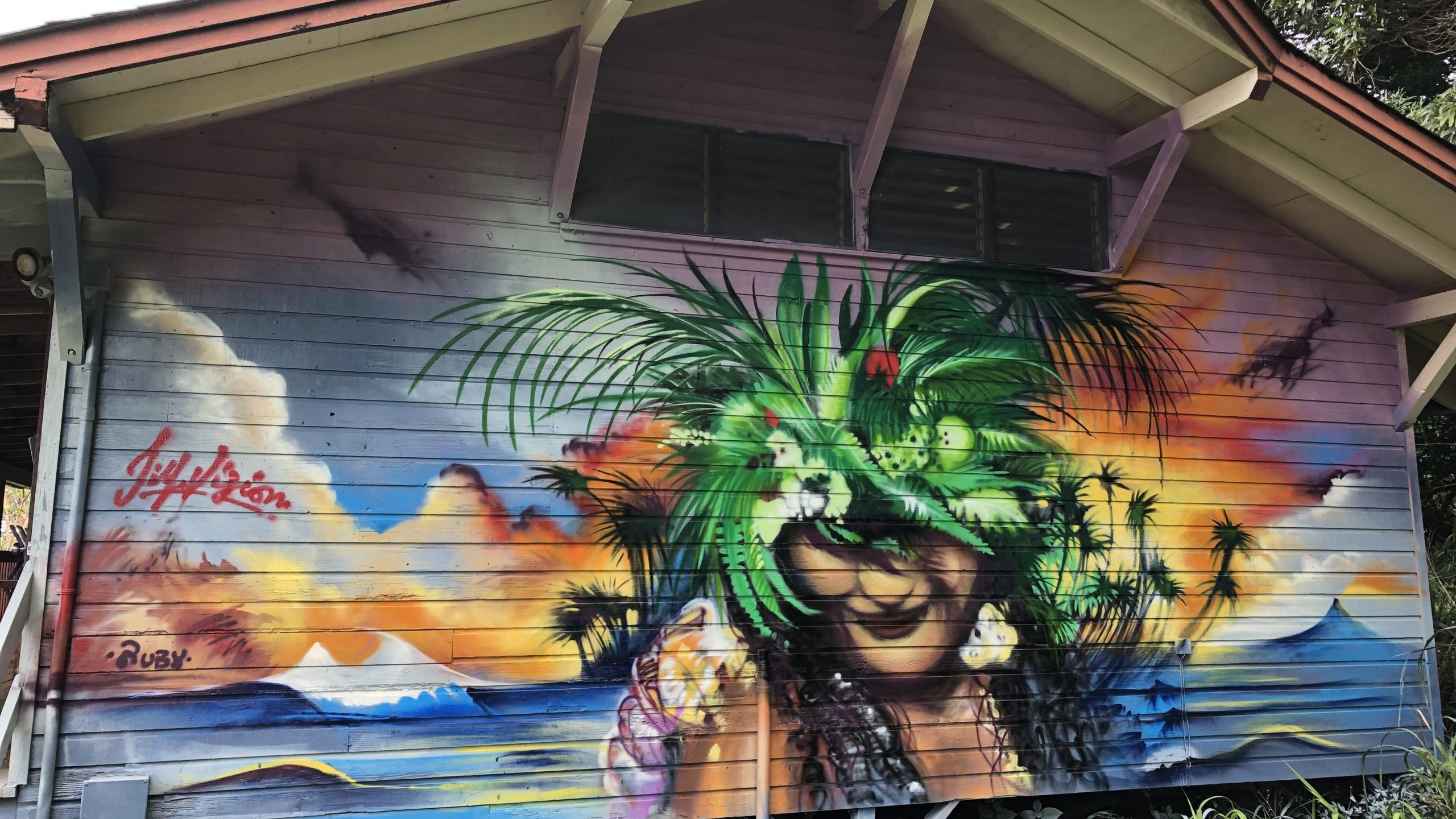 Message from the Director
Aloha to the good people in the learning community of Alaka'i O Kaua'i Charter School. I hope this message at the beginning of May finds you healthy and happy.
Mahalo for your support of our unique charter school, and we wish to share some visuals this week of the stunning new artwork on campus.
We all know, understand, and greatly appreciate our incredible art teacher Ms. Nicole. As a quality educator, Ms. Nicole always brings out the best in our learners and we consistently see examples of our keiki's artwork all about our campus. Ms. Nicole also works closely with our teachers to help support their project-based learning activities and classroom events that occur throughout the school year. In a career that has spanned several decades in school administration, there is no doubt in my mind that Ms. Nicole is the best art teacher that I have had the good fortune to work with.
This past week we were further able to enhance the Alaka'i O Kaua'i Charter School love of art with two new murals that were painted on campus.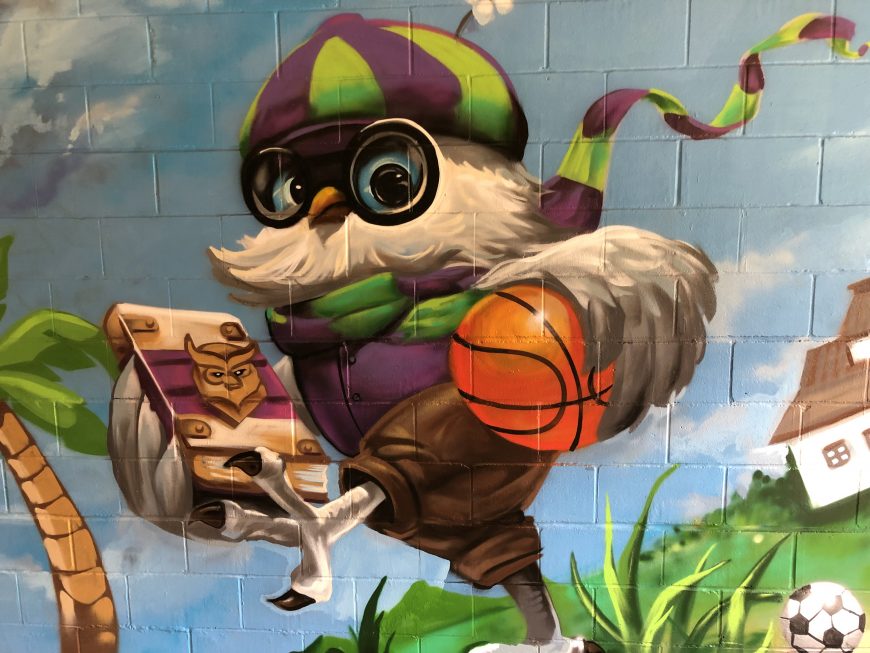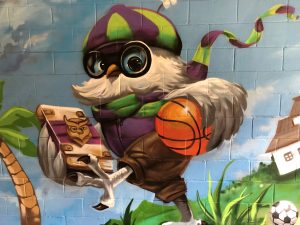 Local artist Caleb Aero, who is Koloa born and raised has worked internationally, recently returned to Kaua'i from some work in Washington, D.C. Caleb worked closely with the school and painted an amazing mural located at the front foyer entering the school by the office on Main Campus. Caleb created a beautiful piece of art that pays tribute to our school mascot, the pueo. We greatly appreciate his imagination complete with school colors. We look forward to starting the 2022-2023 with a school wide contest to name the pueo.
Meanwhile, Caleb was connected with an artist visiting our garden island from London, England, named Jim who runs "End of the Line" street art and mural company. Jim volunteered his time, paint, and expertise to paint the magnificent mural on the outside wall of the Grade Six classroom on lower campus. We are extremely pleased that Jim could capture our love and appreciation of the wonder of Kaua'i in his painting and it certainly freshens up the entrance to lower campus.
We are all overjoyed to see our world opening again, and Alaka'i O Kaua'i Charter School is pleased to welcome our learning community to our campus again. Hopefully on your next journey to our school you will have the opportunity to see these murals and all of the other colorful displays of learner art on campus.
Hope everyone enjoys a safe, healthy, and happy month of May. Malama pono.
DJ Adams
Po'o Kumu (Director), Alaka'i O Kaua'i Charter School, Koloa, Hawai'i
"Ua ola no i ka pane a ke aloha."
There is life in a kindly reply.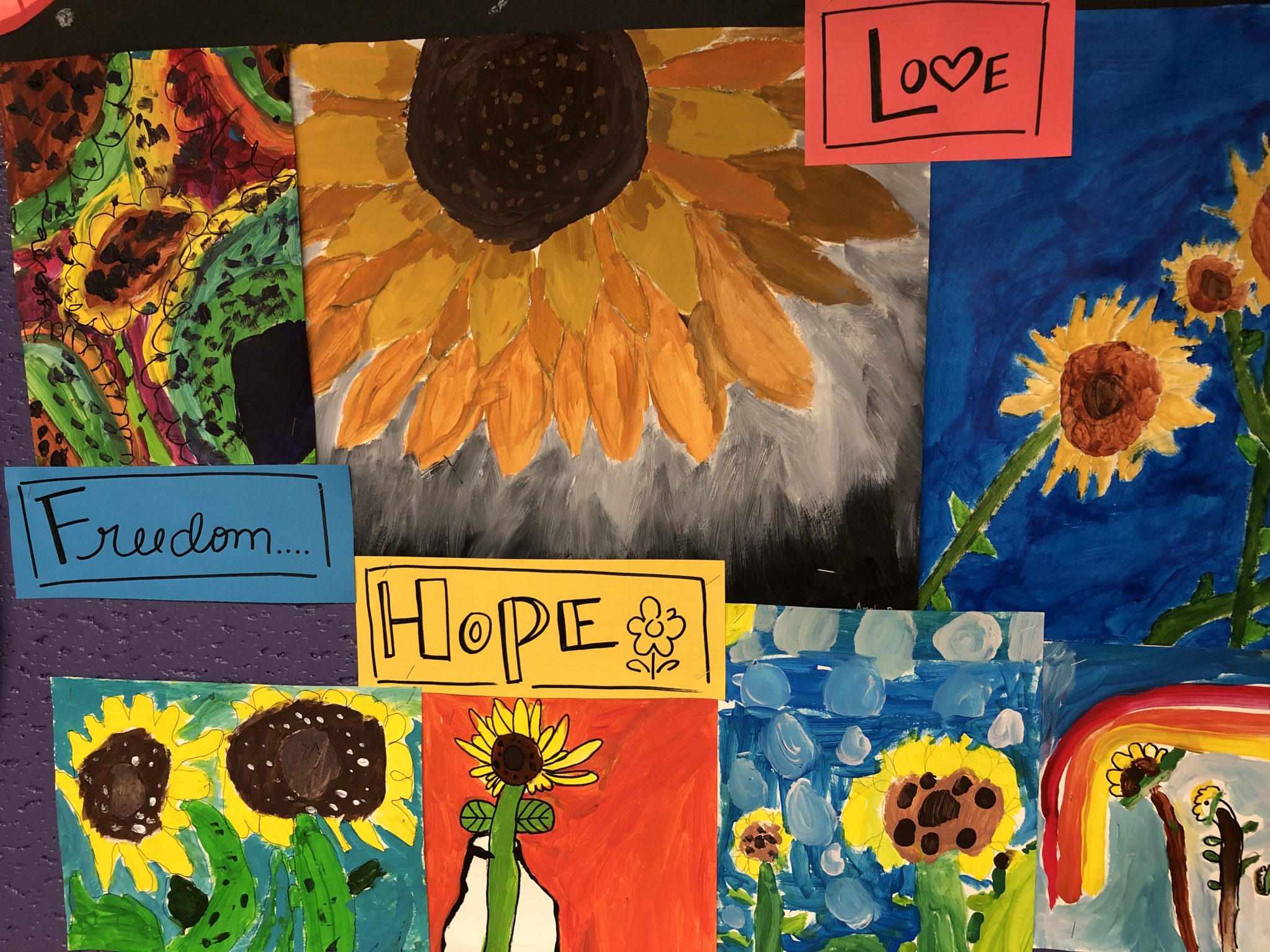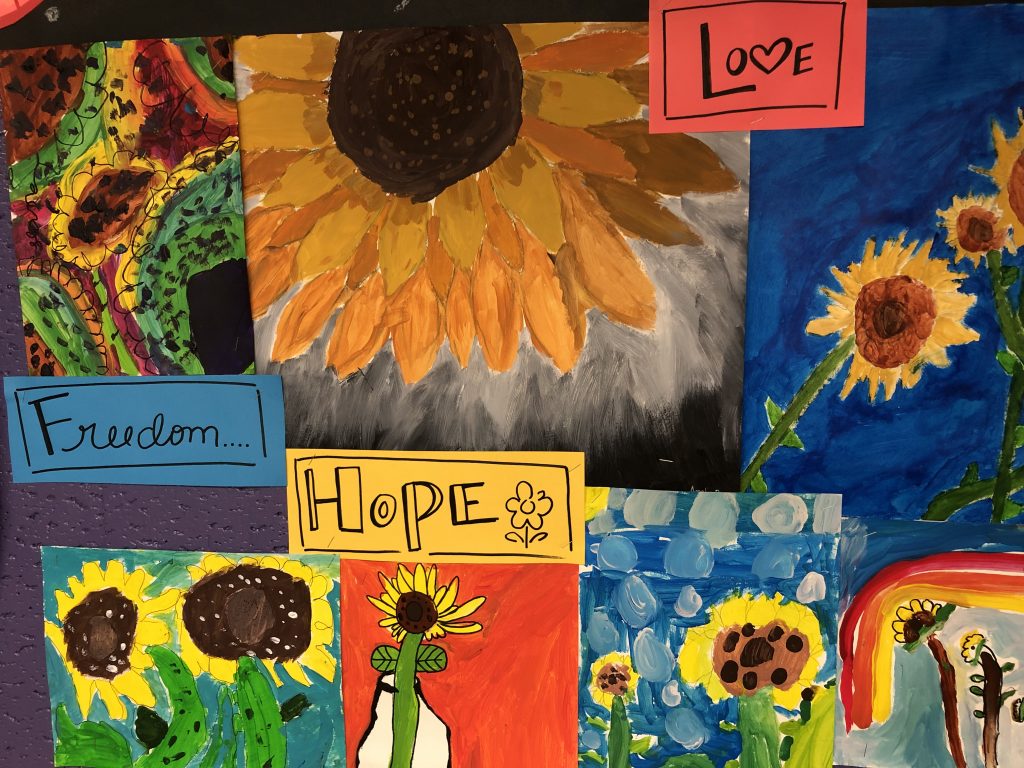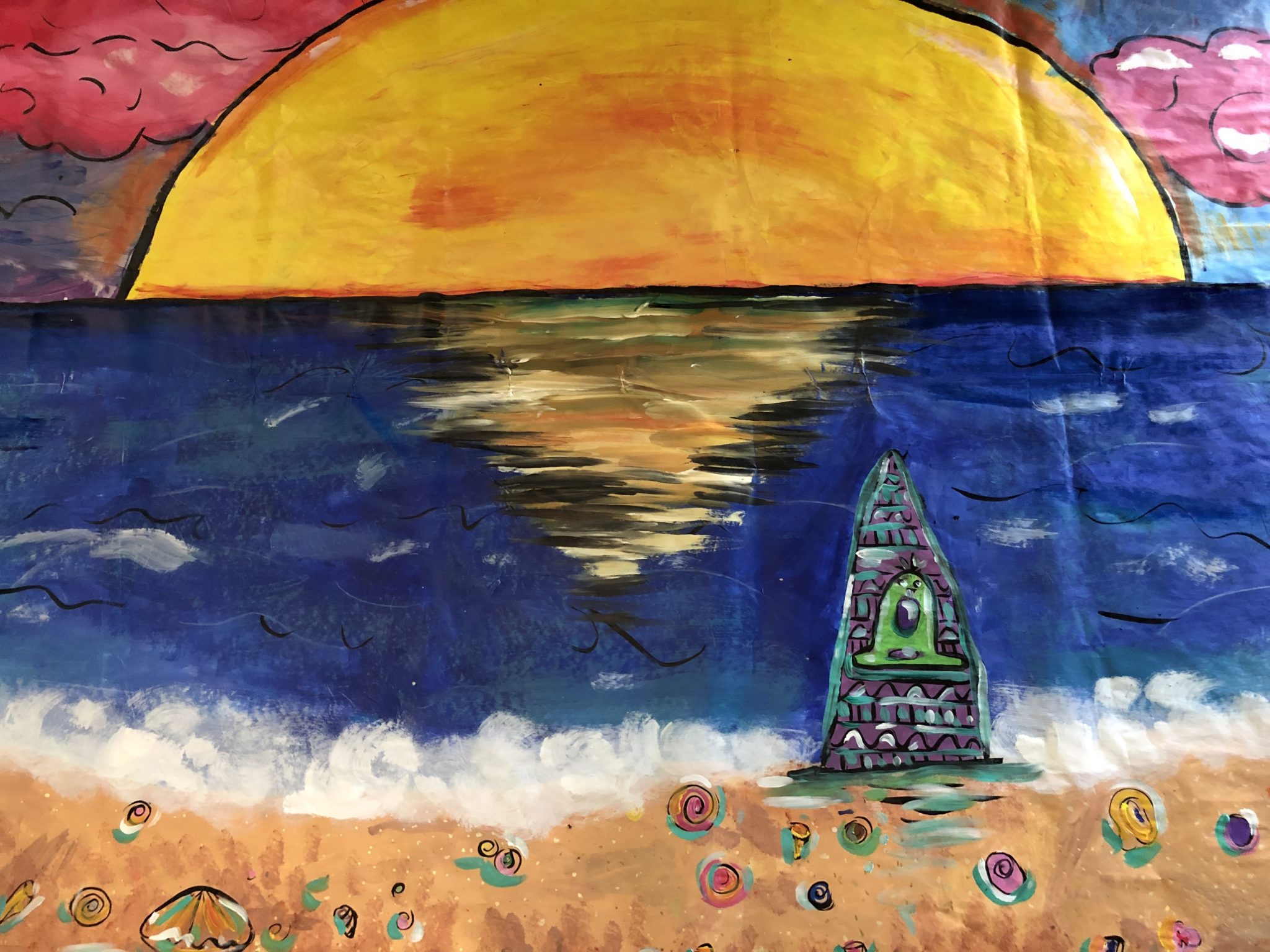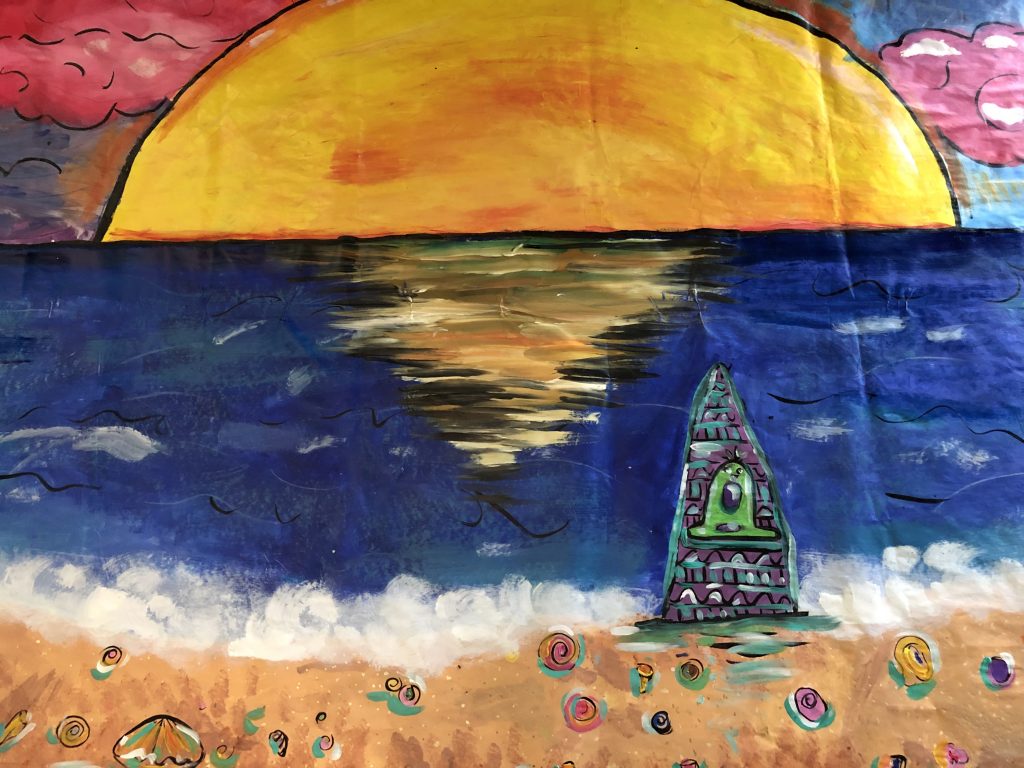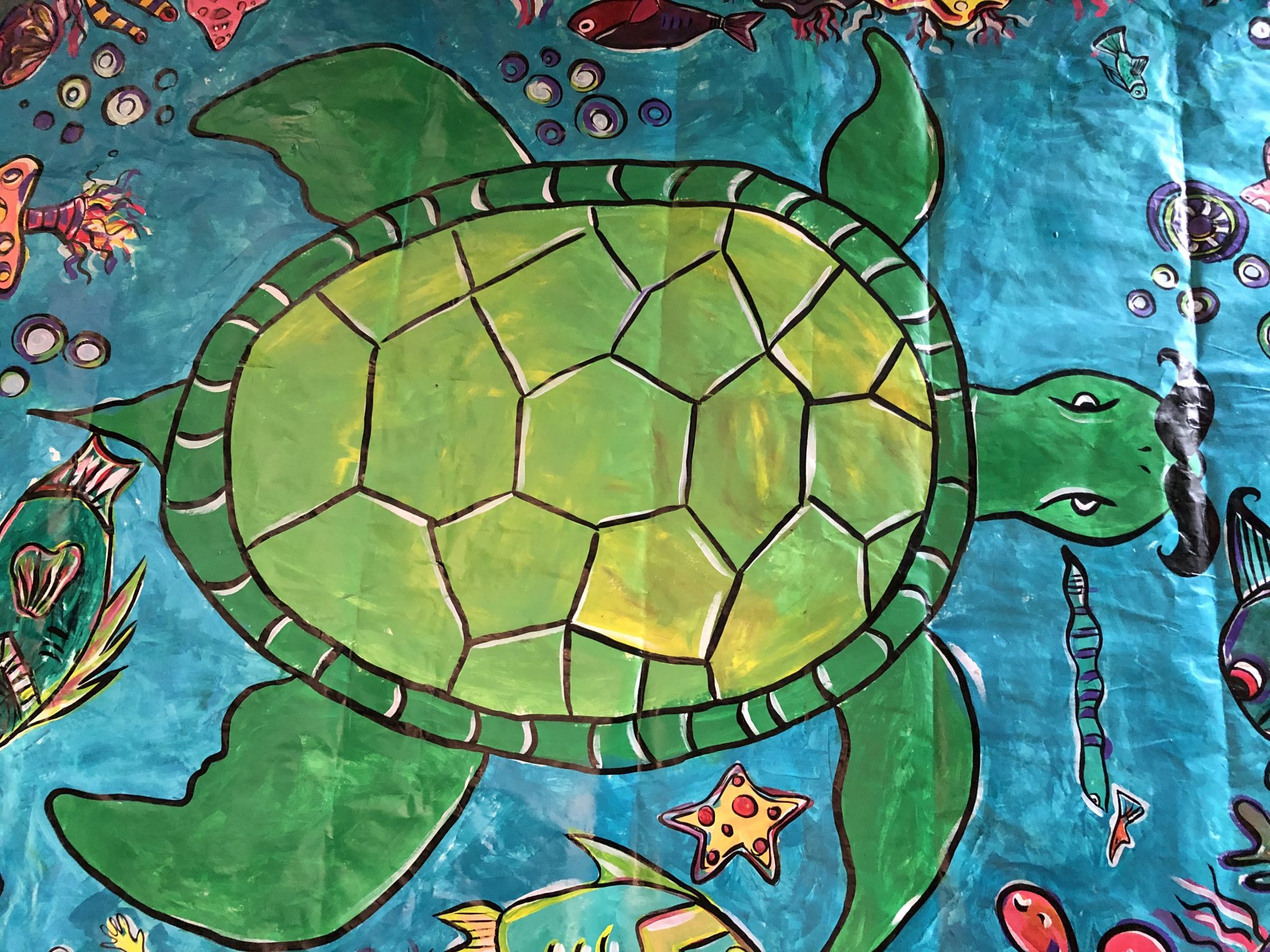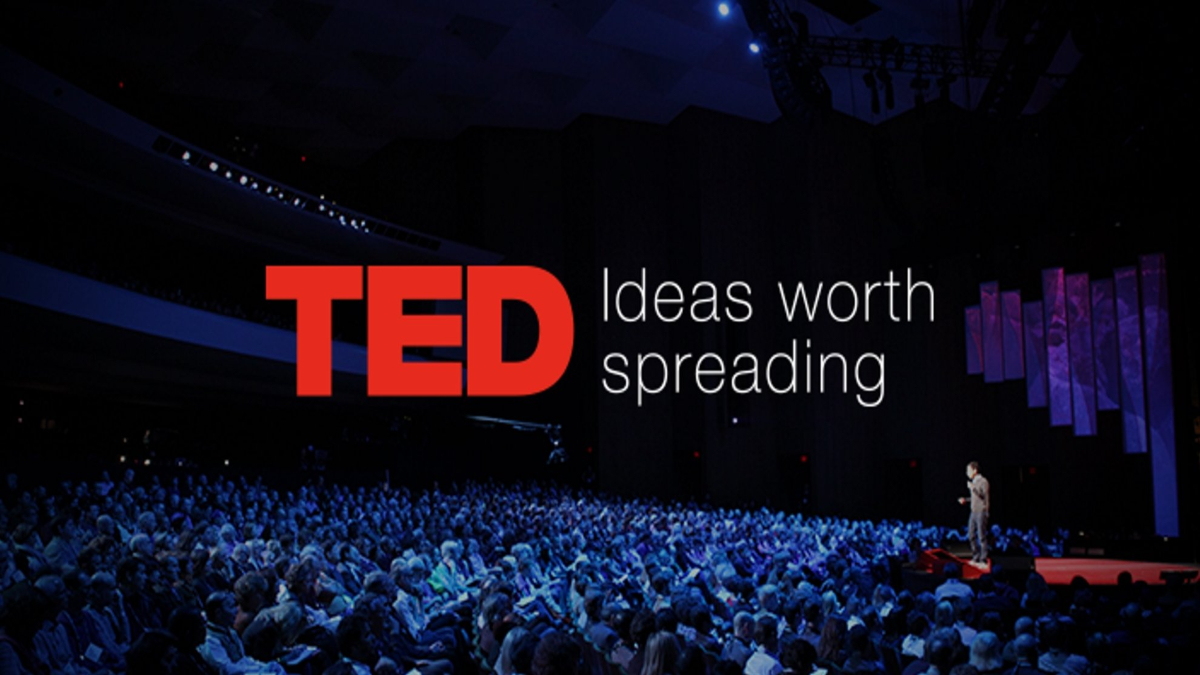 TED Talks are a terrific resource for learning. They are often entertaining, but they also open our minds to new ideas and life experiences. We have compiled a short list… Read more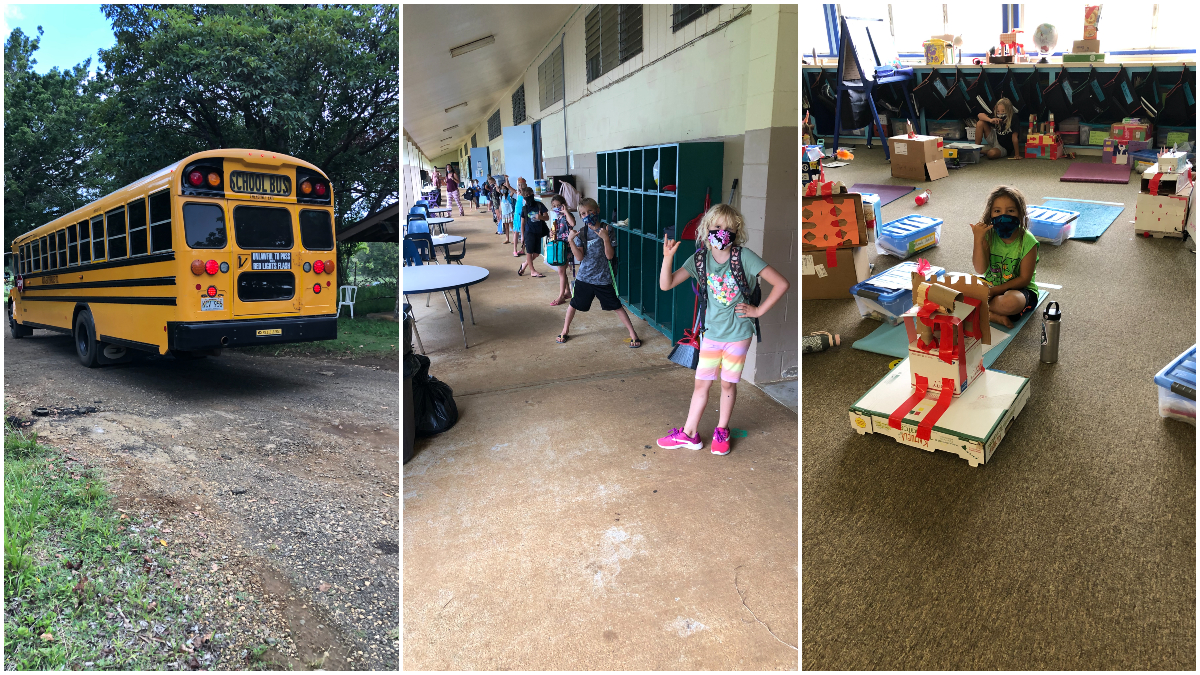 Did you know you can help Alakaʻi O Kauaʻi grow and provide additional resources by just doing the things you're already doing every day? We call this "passive fundraising." Through… Read more