Monday message
03.08.2021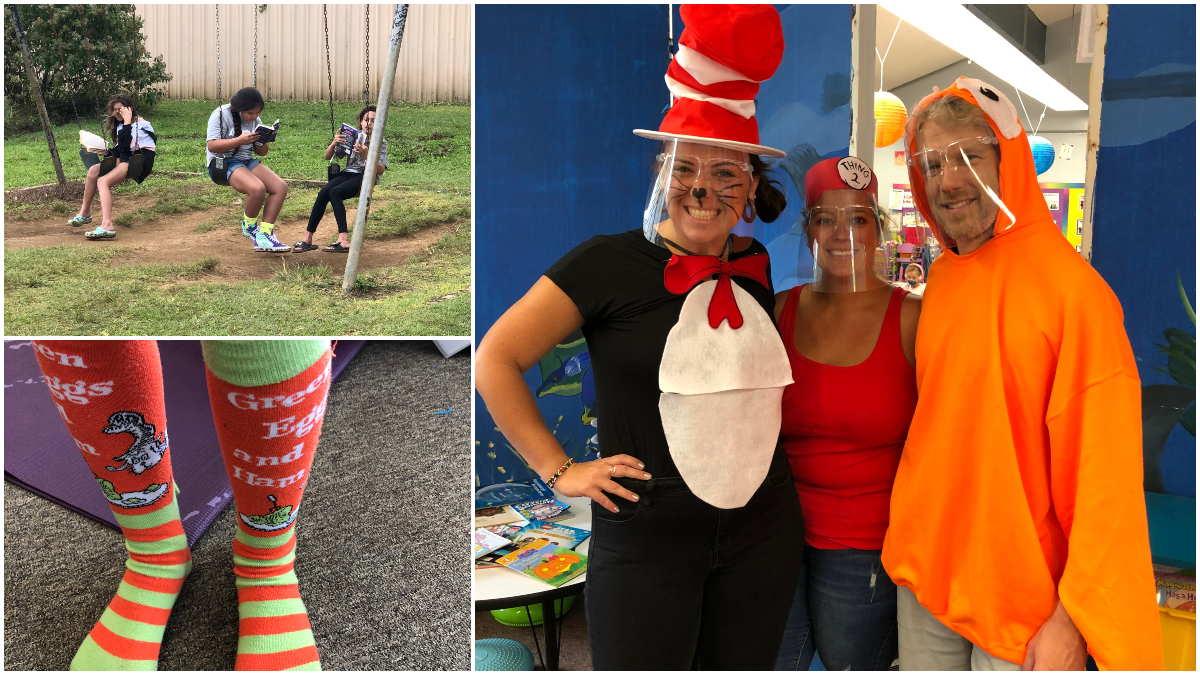 Aloha to the Alaka'i O Kaua'i Charter School learning community, and hope this message finds you all in good health and happiness as we enter the month of March.
We greatly appreciate your support of our Read Across America Week on campus, which featured numerous fun events to empower the joy of reading. We started with a Stop, Drop, and Read activity on Monday in which our 4th graders were caught reading books on the swings during recess! The school-wide dress-up days were a major success, complete with crazy socks, splendid hats, creative career dress for the future, and even a visit from the Cat in the Hat (or is that Ms. Z?) The learners did an outstanding job of embracing the fun activities while also understanding that literacy is essential for academic success.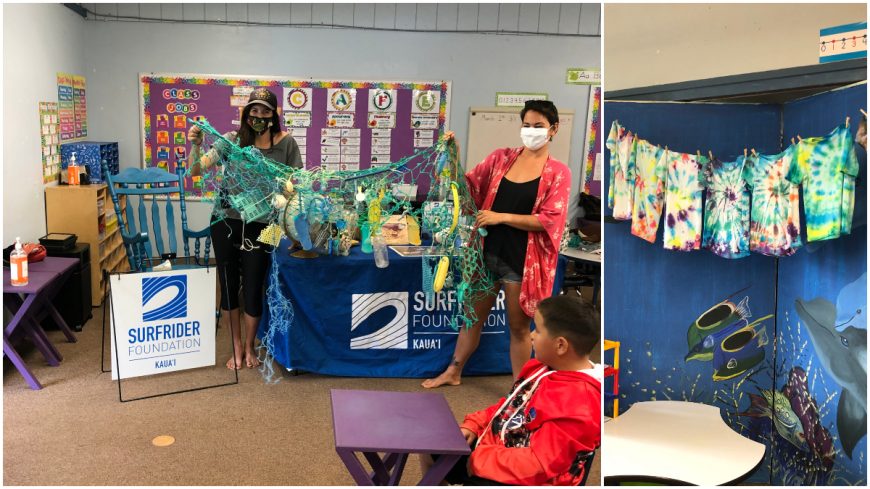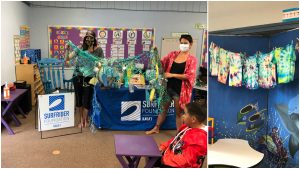 Alaka'i O Kaua'i Charter School continues to build strong community partnerships and relationships to support a creative project-based learning education. One clear example of this philosophy is the positive work with our school by the great individuals at Surfrider Foundation Kaua'i, who once again visited our learners to help us understand the issues of waste. Their generosity of sharing time and resources with our school is unconditional, and they have graciously assisted us to have field trips to do beach clean-ups on our island. We love this relationship, as the educational outcomes speak to state standards plus clearly engage social-emotional learning for our keiki. We were excited for our 1st graders, who headed out last week for their beach clean-up, complete with their newly created tie-dye shirts to celebrate the event.
March is recognized as National Women's Month and we celebrate the incredible women in our learning community. We respect the dedicated grandmothers, mothers, aunts, and sisters who contribute to the betterment of their ohana. We appreciate all the dedicated women who enhance life on Kaua'i through their efforts to work and contribute to our society at homes and places of employment. We humbly acknowledge the diligent and talented women who work at Alaka'i O Kaua'i Charter School for their tireless efforts to help deliver a top-notch free education for keiki on Kaua'i.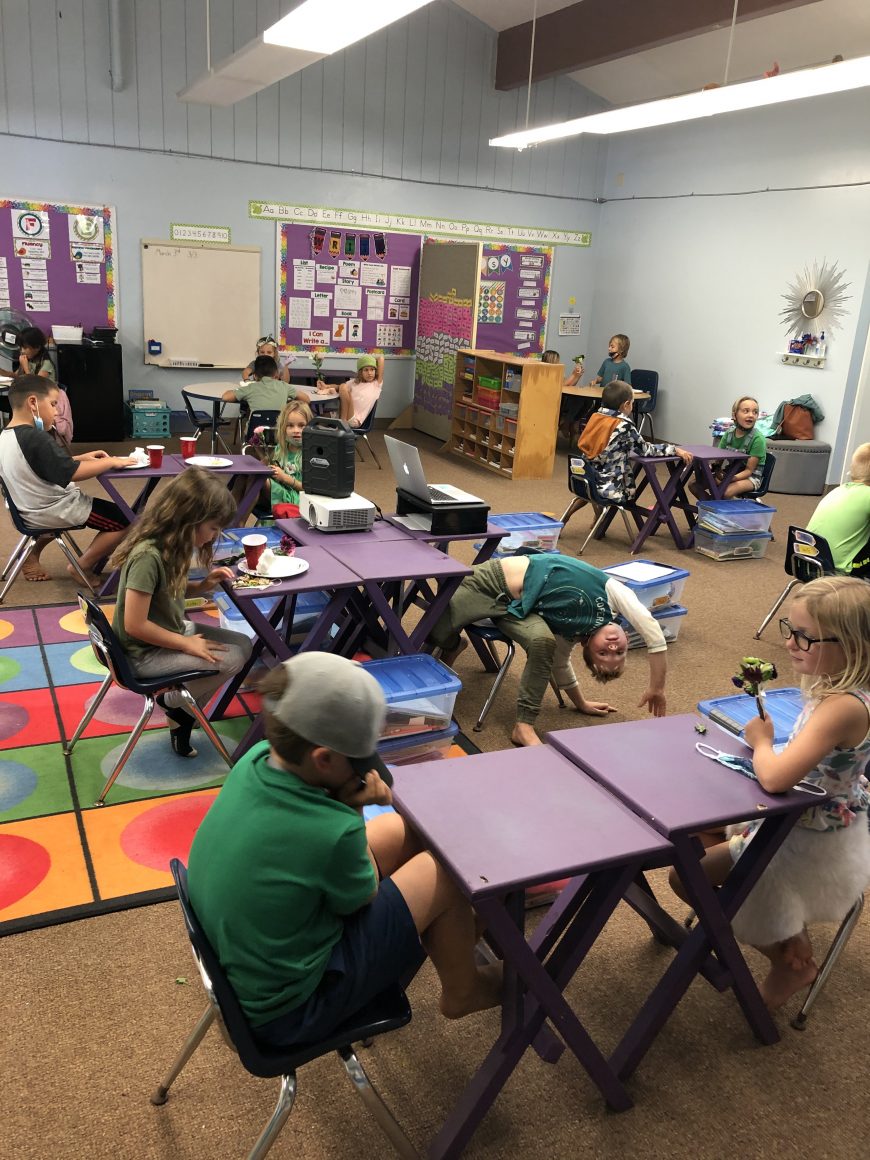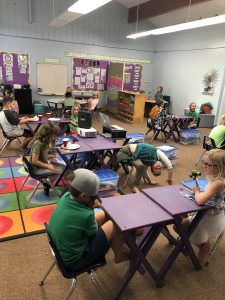 We celebrated Girls' Day on campus this week in numerous ways. It was my good fortune to wander into the 1st grade Tea Party, and I was immensely impressed with the social-emotional learning that occurred with this event. The boys were challenged to be their best gentlemen during this event, and the atmosphere in the classroom was happy, engaged, and positive. Later this school year in May, the tables will be switched around when we celebrate Boys' Day with similar festive activities.
We look forward to hosting our annual Jog-A-Thon on campus on Friday, March 12, and will focus on our monthly trait of confidence for our learners as they participate in this activity.
Mahalo for your support of our school,and best wishes to you all for a terrific week.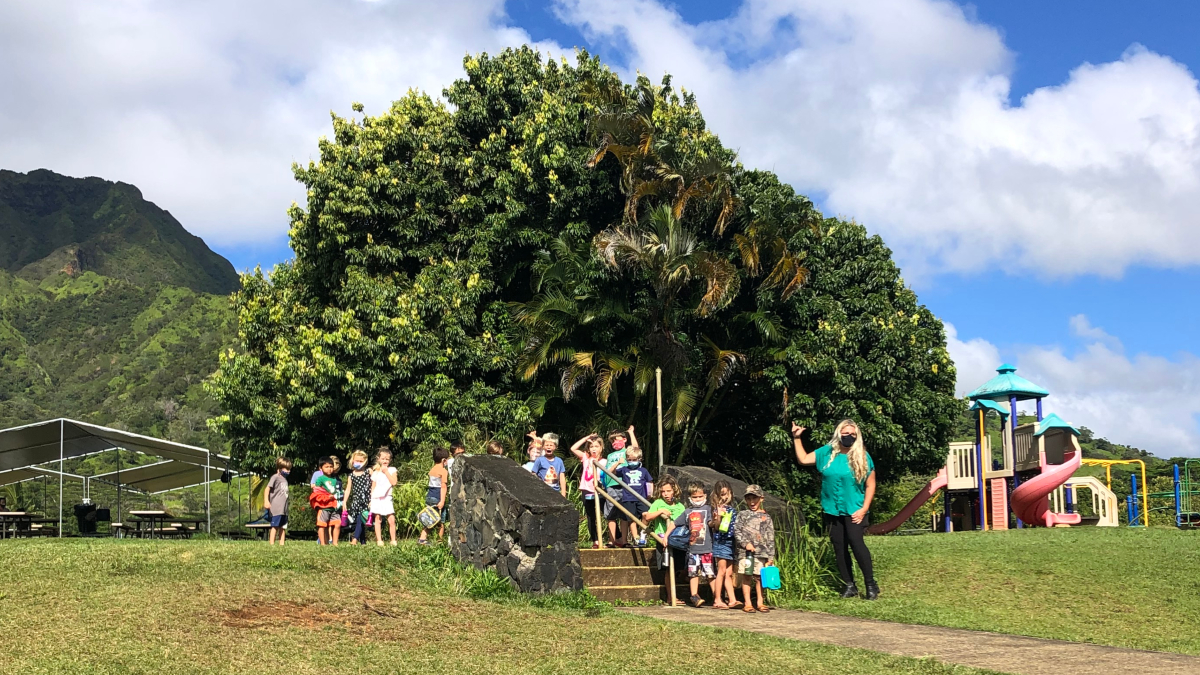 Editor's Note: This is one in a series of articles on the pillars of Alaka`i O Kaua`i Charter School's educational philosophy and approach. They say communication is key, but if… Read more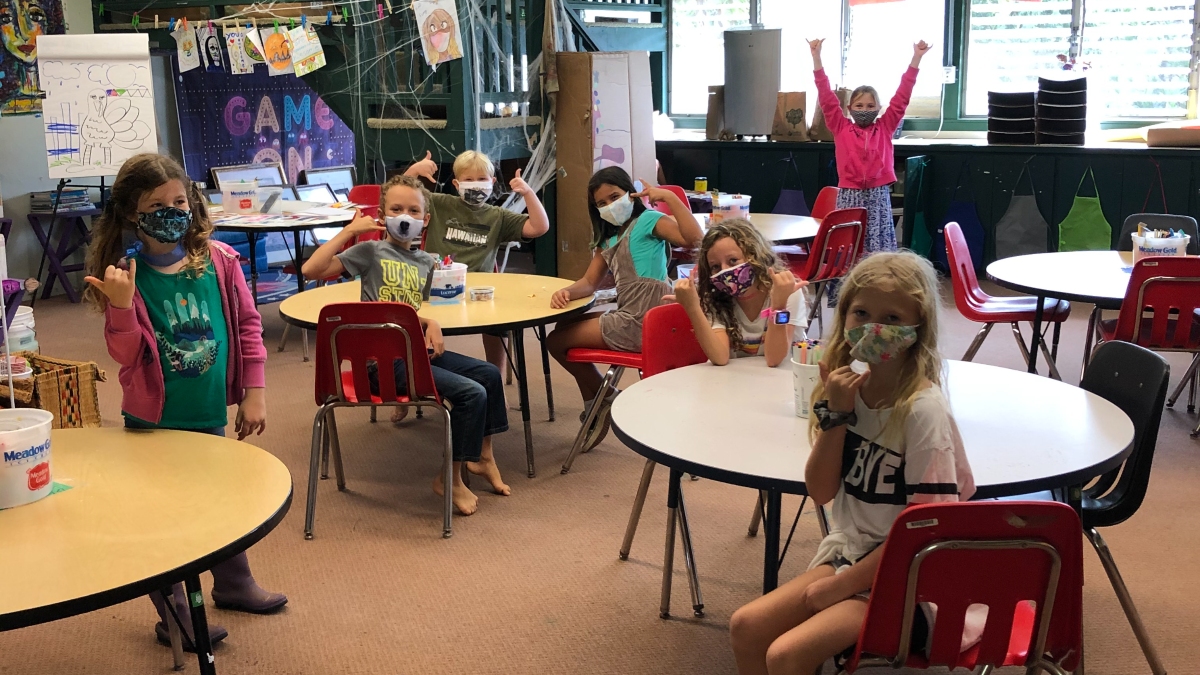 Did you know you can help Alakaʻi O Kauaʻi grow and provide additional resources by just doing the things you're already doing every day? We call this "passive fundraising." Through… Read more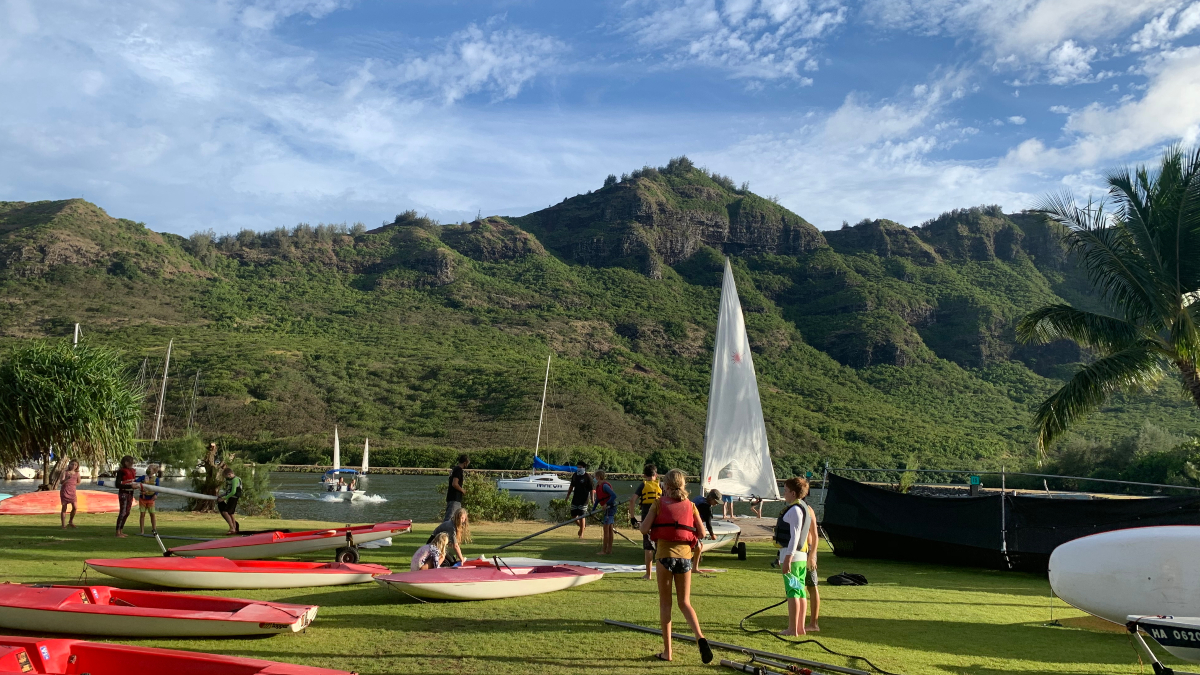 Dear Alaka'i O Kaua'i community, Once a month, we share a new Together Tuesdays video. Click here to submit your photos or short videos for the next edition! Submissions received by… Read more