Monday message
06.26.2023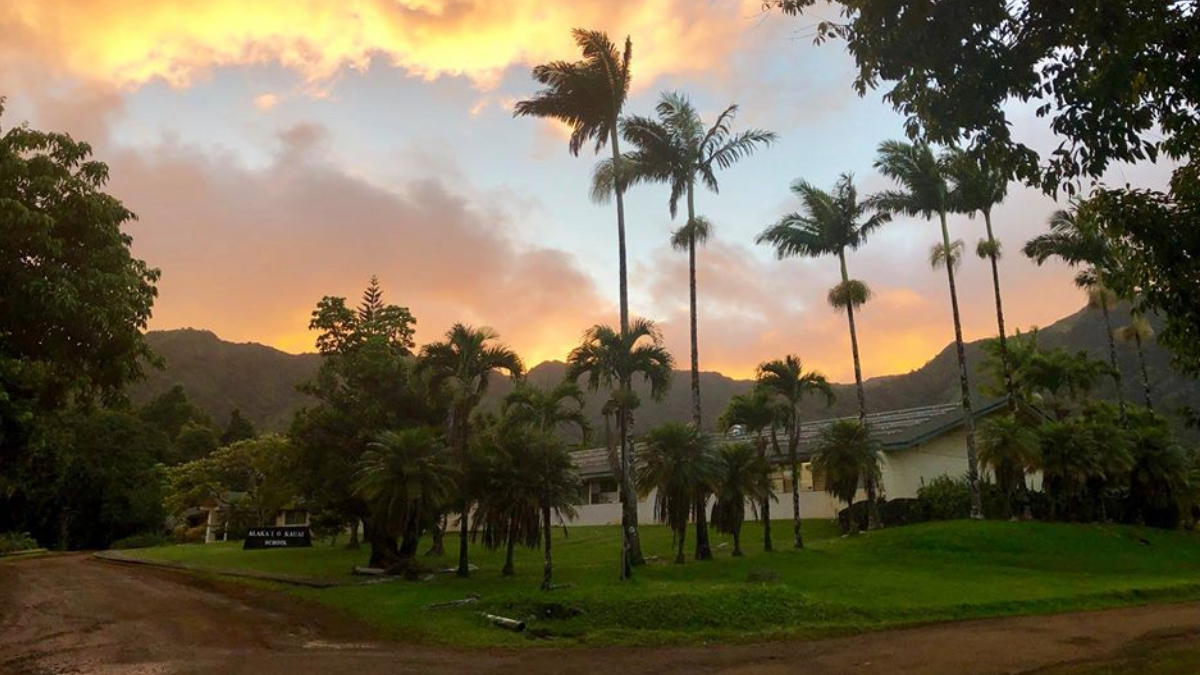 Aloha mai kakou to the good people in the learning community of Alaka'i O Kaua'i Charter School, and we hope this message finds you in good happiness and health as we breeze through the month of June. We trust that your summer break is filled with fun plus enjoyment. We look forward to everyone returning to campus for classes on Monday, August 7th.
Alaka'i O Kaua'i Charter School wishes to spend this week's Monday Message in appreciation for all the support behind the scenes that we have received from the Maker Learning Network. Most people in our learning community might not know that our modest beginning five years ago would not have been possible without the assistance of iLEAD/Maker Learning Network. Since that time, iLEAD Schools and Maker Learning Network have branched out in fresh new areas and we currently work with the Maker Learning Network only.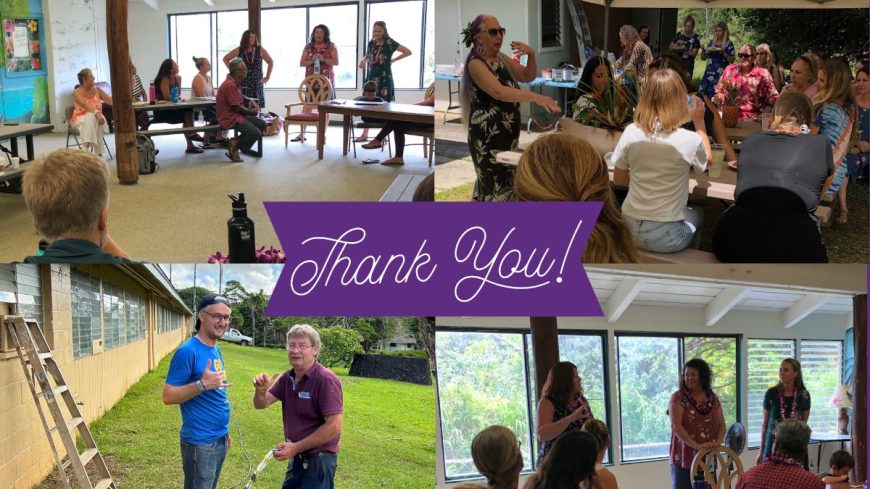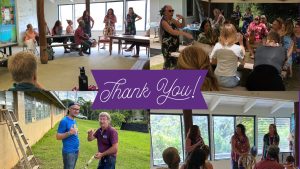 We have greatly appreciated the knowledge that has been shared with our school by Ms. Linda, Ms. Nicole, and Ms Kendra. They have all come to our campus and worked directly with our staff on helping to support high-quality project-based learning. In addition, in our early history, Ms. Linda MOVED to Kaua'i and assumed the role of Director when the school was without one. Ms. Linda skillfully guided the school forward into our bright future and we would not be the fastest-improving charter school in Hawai'i without her leadership.
Behind the scenes is the excellent work of Brian and Faith who support our website, social media, and Monday Message. Both of them are as skillful as they are friendly and all of us in our learning community enjoy the fruits of their labors. Brian and Faith have implemented changes in the 2022-2023 school year to improve the website plus make the Monday Message much easier to access.
As mentioned a few short weeks ago, we also wish to acknowledge the outstanding service that Sean provides to our school. You probably recognize a picture of Sean and Jon from early June where they pulled HUNDREDS of feet of fiber optic cable to help improve technology on our campus. Sean consistently works remotely on keeping our technology functioning which can be especially challenging as we moved to one-to-one technology at our school this year.
We wish to share our appreciation to DrB, our former Board of Directors Chair. She forged this relationship together to get Alaka'i O Kaua'i Charter School opened. DrB collaborated closely with Ms. Dawn, the iLEAD leader at that time, and Ms. Amber, the Maker Learning Network leader to help us become what we are today.
Alaka'i O Kaua'i Charter School shares a hearty mahalo nui loa to both iLEAD Schools and the Maker Learning Network for their support and service to our school.
A helpful reminder to mark your calendars for Saturday, July 29th for the annual Campus Cleanup which essentially marks the first event of the 2023-2024 school year.
Mahalo for your support of our unique charter school. Malama pono.
DJ Adams – Po'o Kumu (Director), Alaka'i O Kaua'i Charter School, Koloa, Hawai'i
"Ua ola no i ka pane a ke aloha." There is life in a kindly reply.
Upcoming Events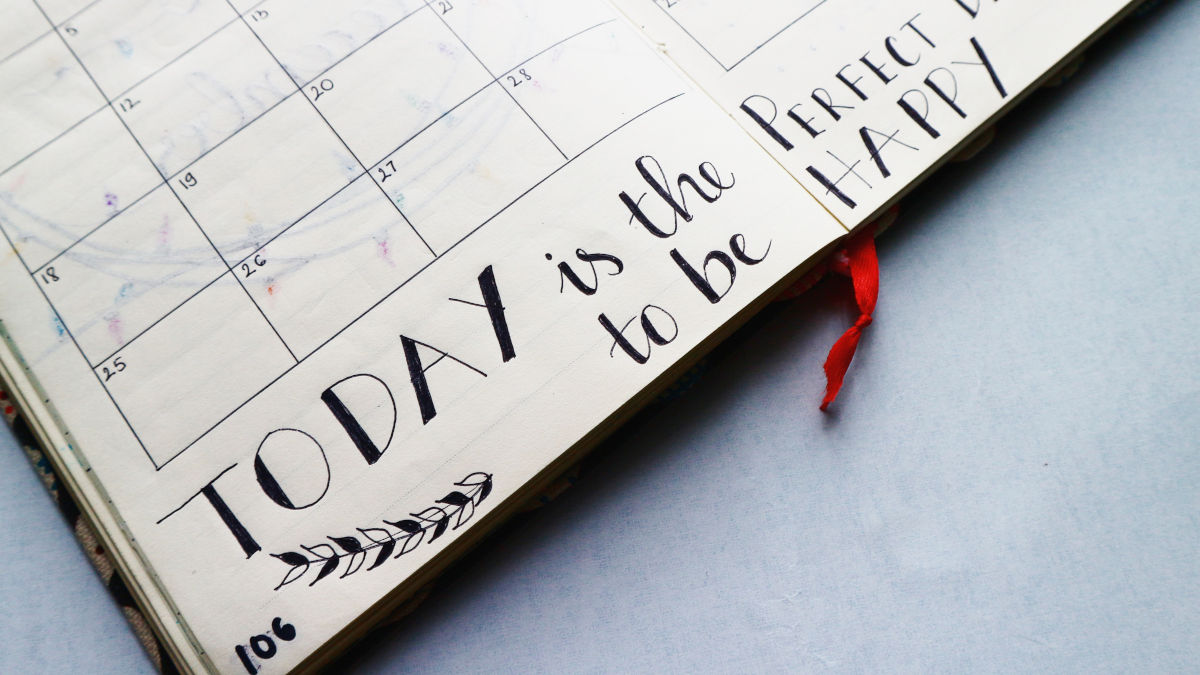 Support
Alakaʻi O Kauaʻi!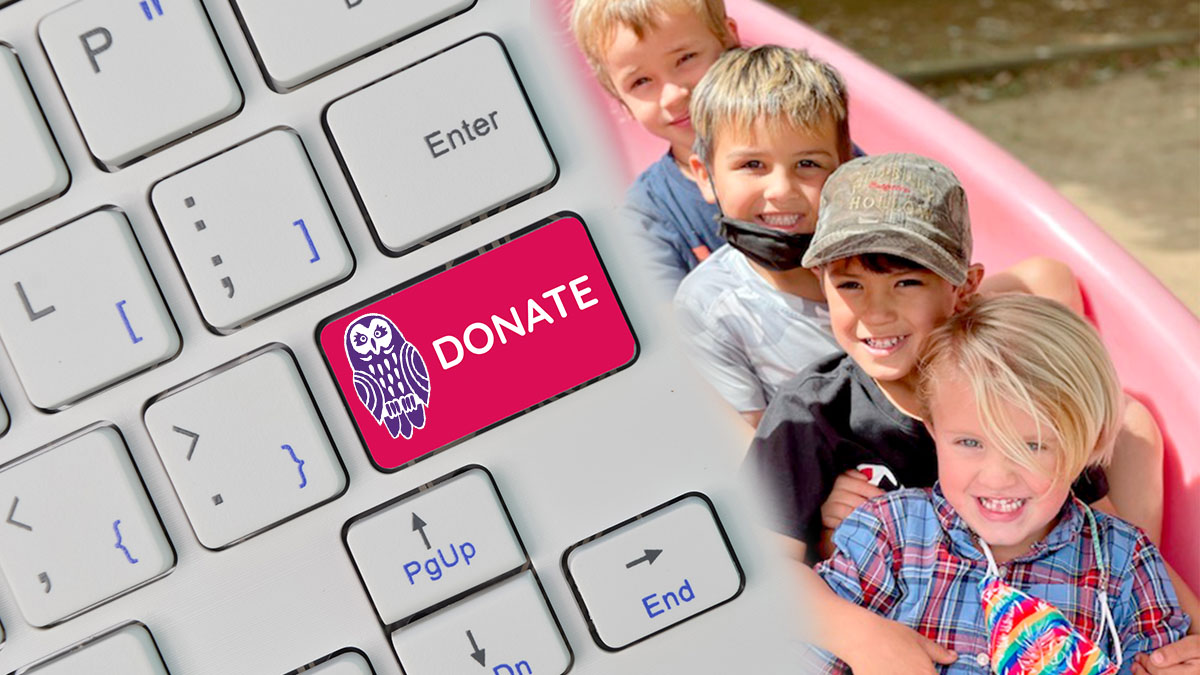 Invest in Kauaʻi's Future
Did you know you can help Alakaʻi O Kauaʻi grow and provide additional resources by making a contribution?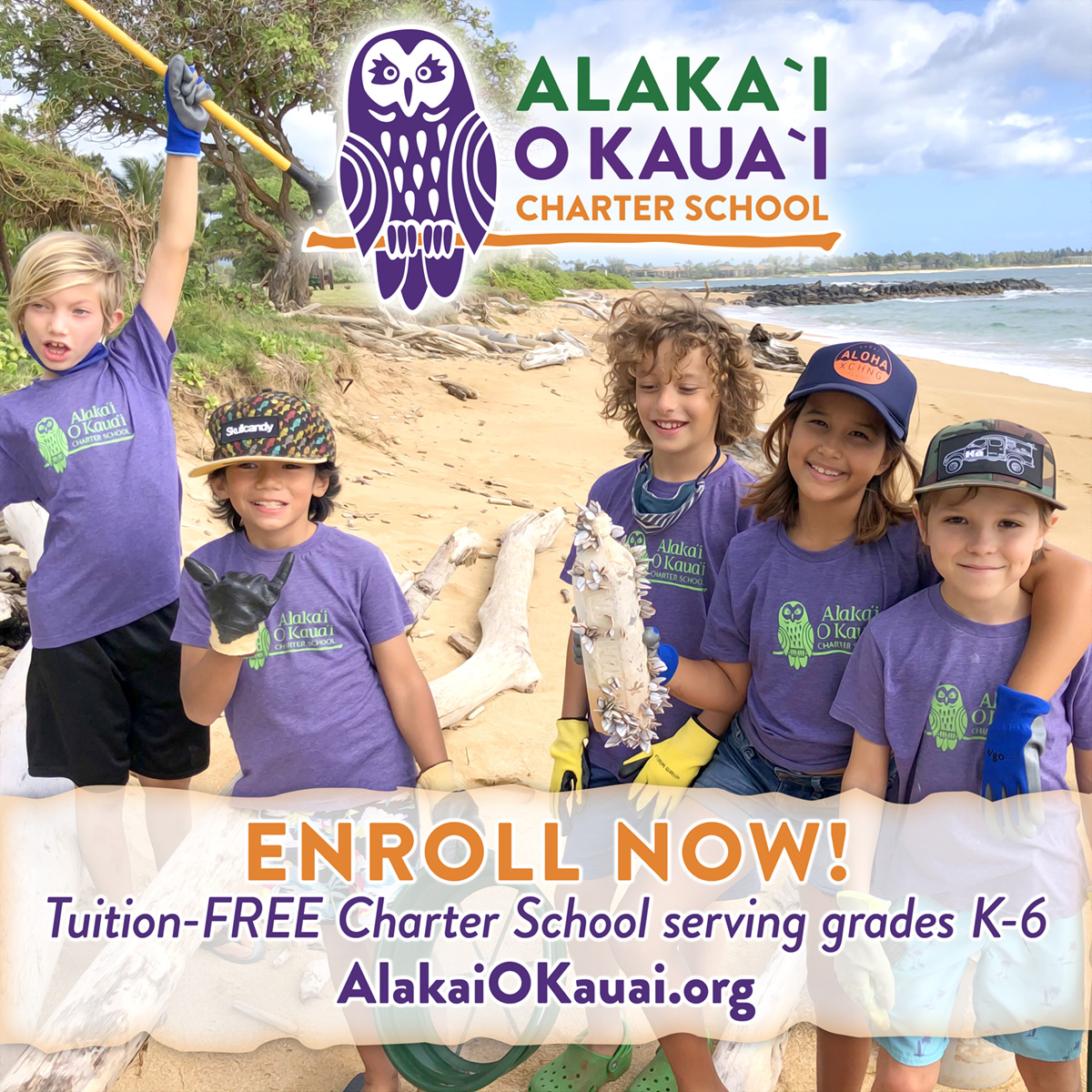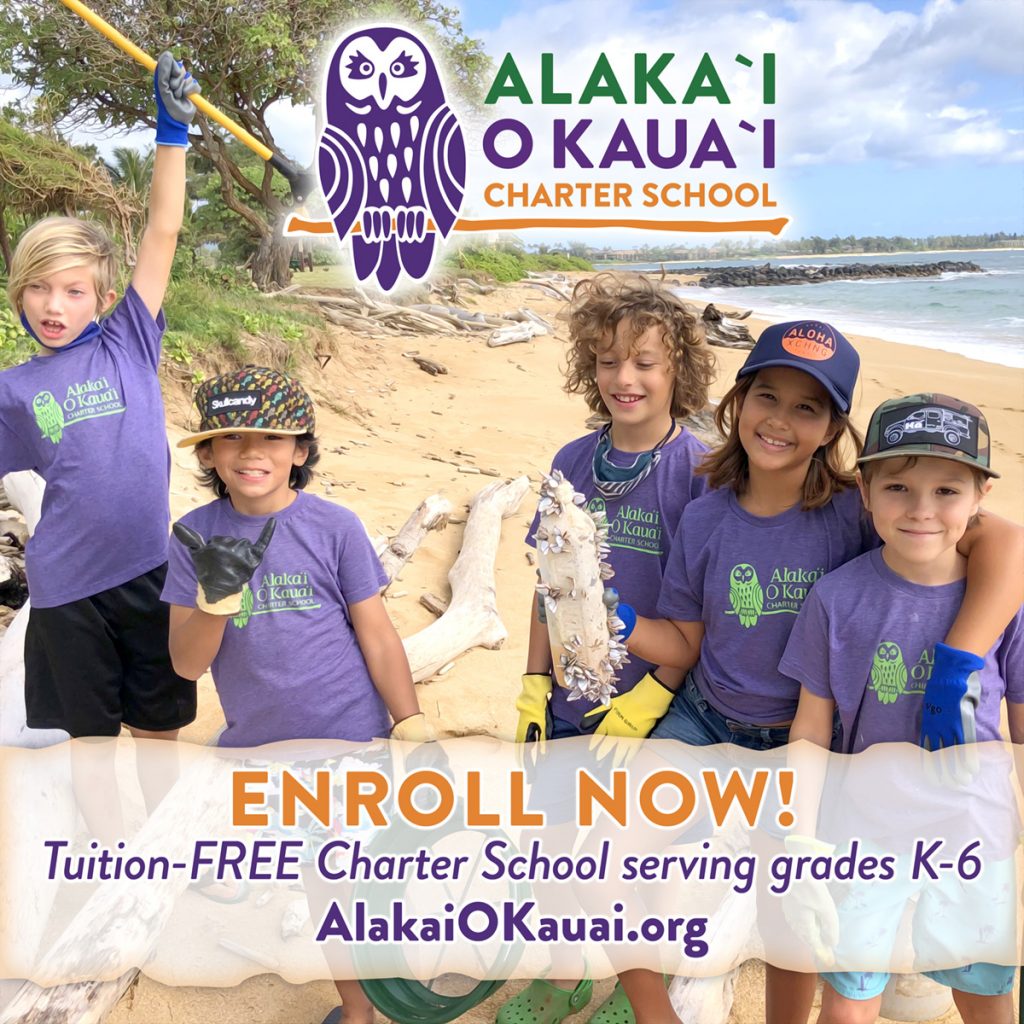 Did you miss something?
Read Last Week's Monday Message Here
Aloha mai kākou to the Alaka'i O Kaua'i Charter School learning community, and we hope this message finds you all in good happiness and health during the summer break. We
See what our families are saying about Alaka'i O Kaua'i!