Monday message
01.18.2021
Aloha to the good people in the Alaka'i O Kaua'i Charter School learning community and hope this message finds the start of 2021 treating you well.
One of the challenges of the 2020-2021 school year is the loss of welcoming the fantastic people in our learning community on campus. We deeply appreciate that you have respected the protocols put into place to keep everyone healthy and our campus open for face-to-face delivery of education as much as safely possible.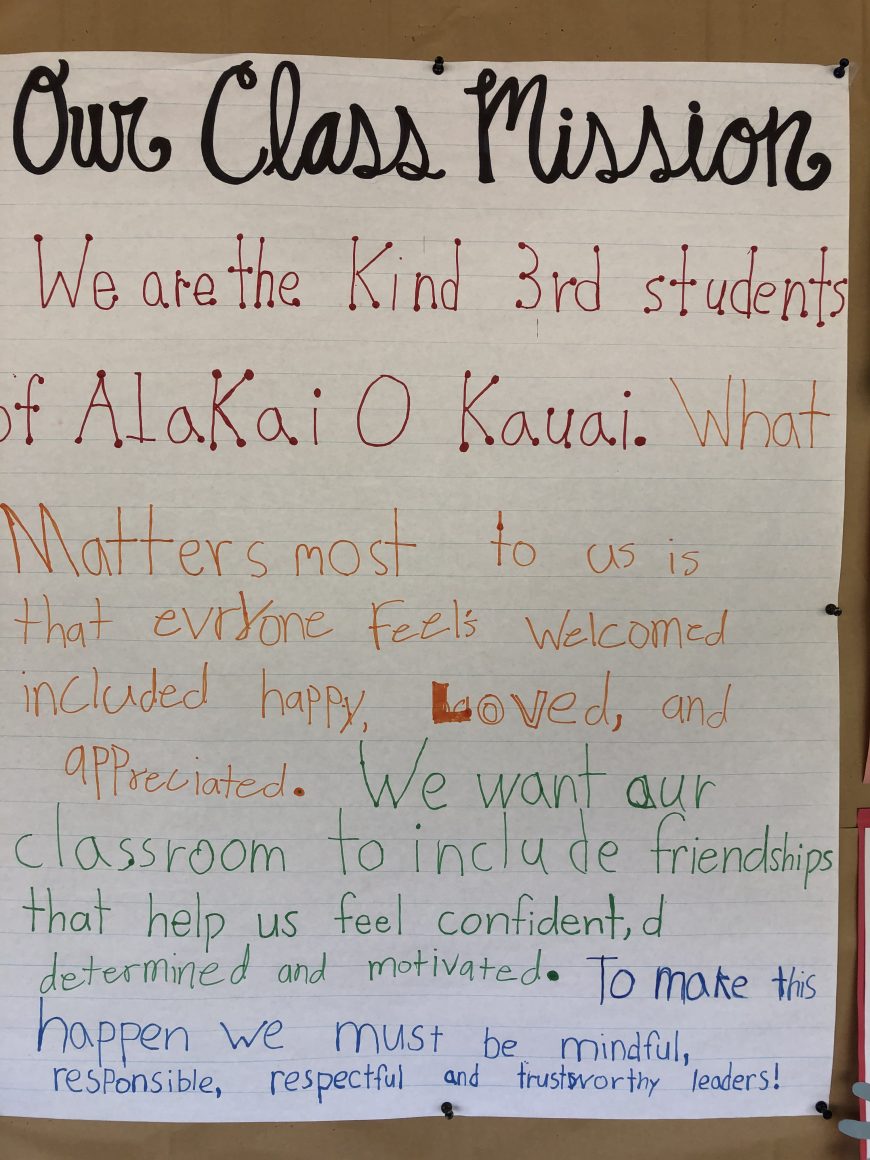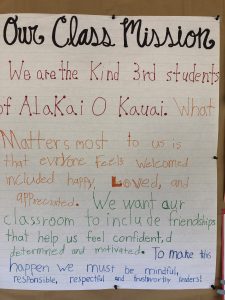 In these circumstances, communication to our learning community grows even greater in significance. One of the cornerstones of this communication is the Reports of Progress, which went home last Friday. These important benchmarks help everyone understand with greater accuracy the growth in our keiki's learning and create another opportunity for conversations. Let's all continue to work in collaboration to provide the best education for our learners at our unique charter school.
The Monday Message in many circumstances has now become your "eyes" to visual parts of the campus that you might not otherwise have a chance to view. Included this week are some photos from the various bulletin boards that can be found on campus displaying learners' work and ideas.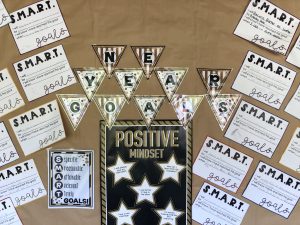 It's refreshing to see the learner-created 3rd Grade Class Mission Statement, which connects directly to social-emotional learning, a cornerstone of our school philosophy.
Also check out the Positive Mindset Smart Goals the 4th graders created. We all love to see the goals for the New Year clearly visible and shared with others.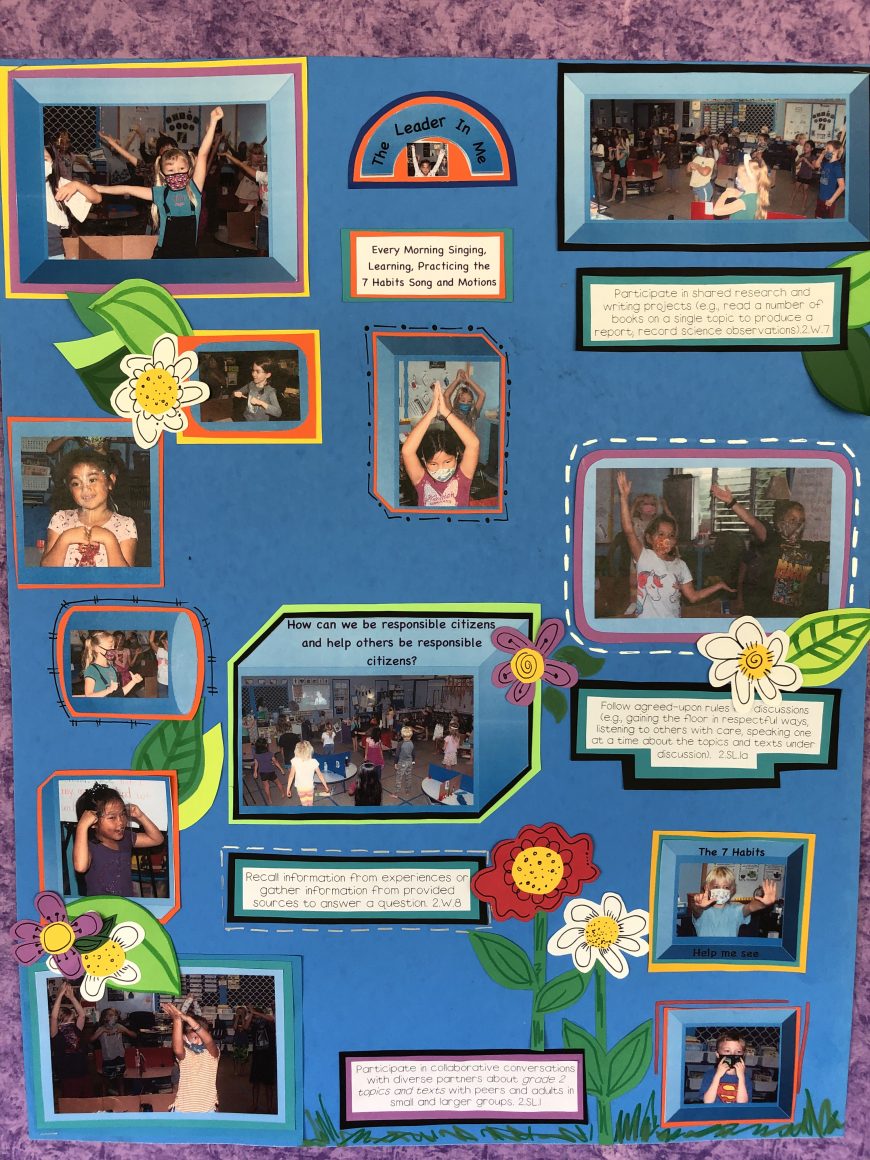 Our 2nd graders have embraced the 7 Habits, as you can see, complete with "Respect and Responsibility" plus "The Leader in Me" focus. The tree that this class has started continues to grow and become more colorful each and every week.
These are just a few examples of the numerous visual reminders that can be found on campus, and we look forward to the day when our whole learning community can return to see them.
As we celebrate the Dr. Martin Luther King Jr. holiday on Monday, these visuals remind us of Dr. King's thoughts on education, which speak to our school's beliefs: "The function of education is to teach one to think intensively and to think critically. Intelligence plus character—that is the goal of true education."
Mahalo for your support of our school and best wishes to all for a prosperous 2021.
DJ Adams
School Director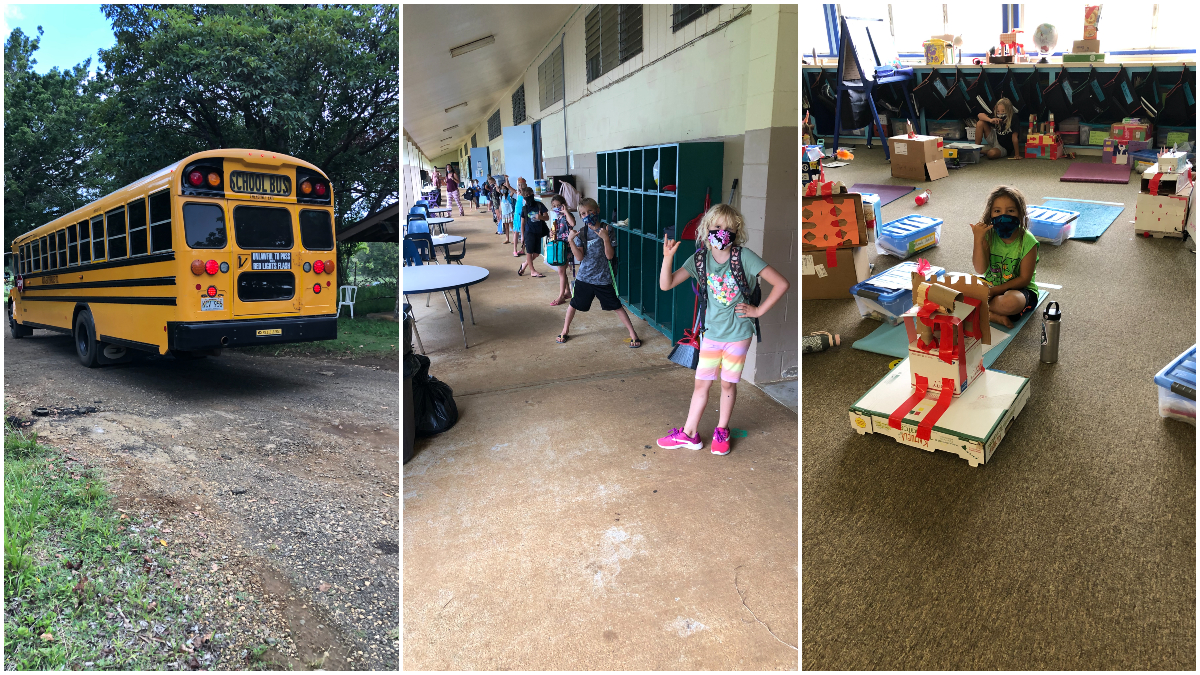 What does it take to really succeed? Some might call it drive or determination. At Alaka'i O Kaua'i Charter School, we like to call it grit, and it is a… Read more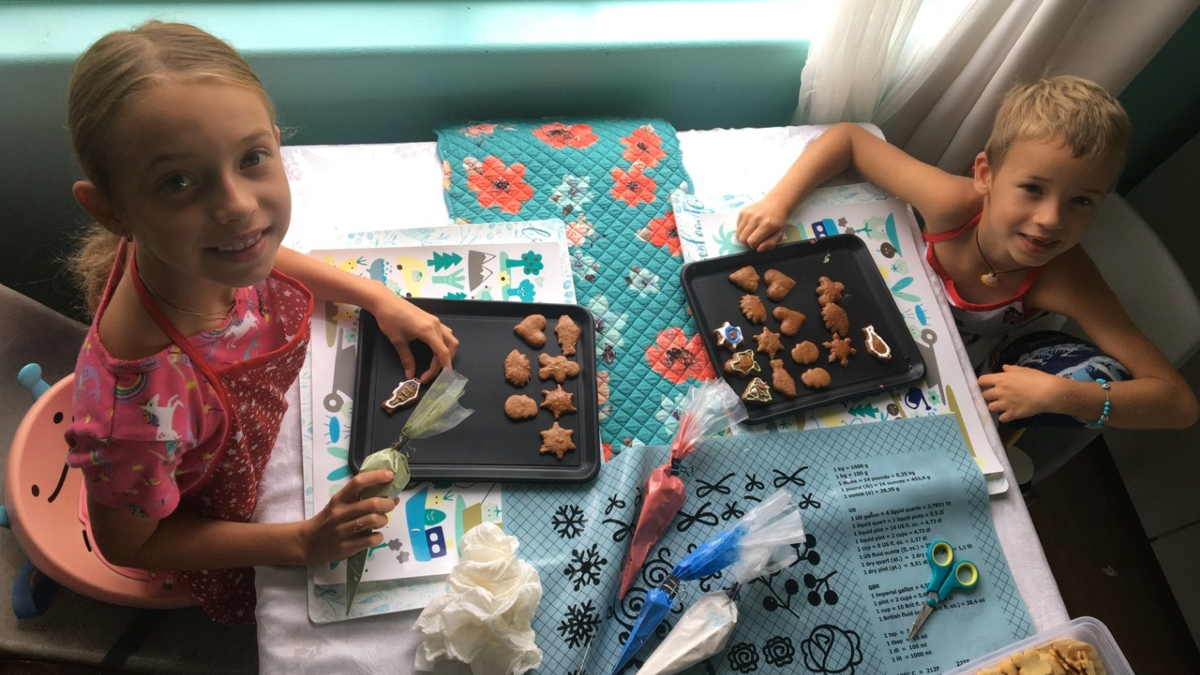 Dear Alaka'i O Kaua'i community, Once a month, we share a new Together Tuesdays video. Click here to submit your photos or short videos for the next edition! Submissions received by… Read more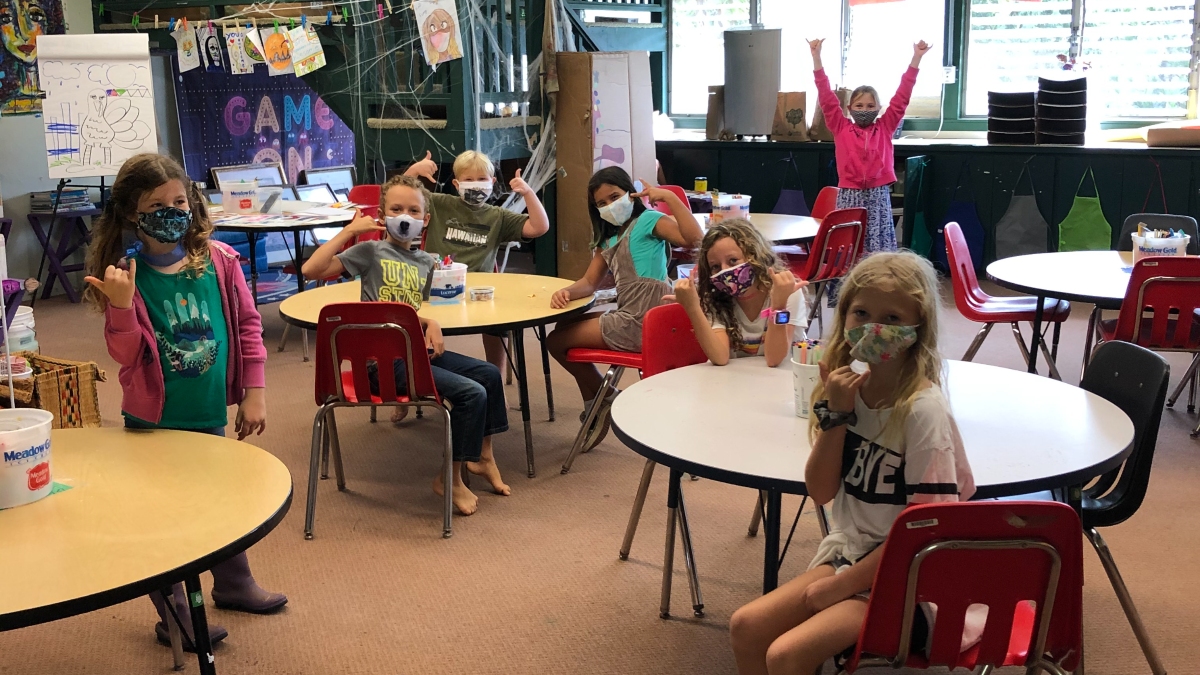 Did you know you can help Alakaʻi O Kauaʻi grow and provide additional resources by just doing the things you're already doing every day? We call this "passive fundraising." Through… Read more