Monday message
12.13.2021
Aloha kakou to the good people in the Alaka'i O Kaua'i Charter School learning community. I hope this message finds you in good health and happiness as we roll into the last full week of school prior to the winter break.
Mahalo for your efforts to keep school healthy, safe, and open daily for a top notch education. Last week saw a number of new challenges with the Kona low and COVID cases on campus, and we recognize the calm, poise, and trust that everyone demonstrated as we all work together in collaboration in the best interest of our keiki.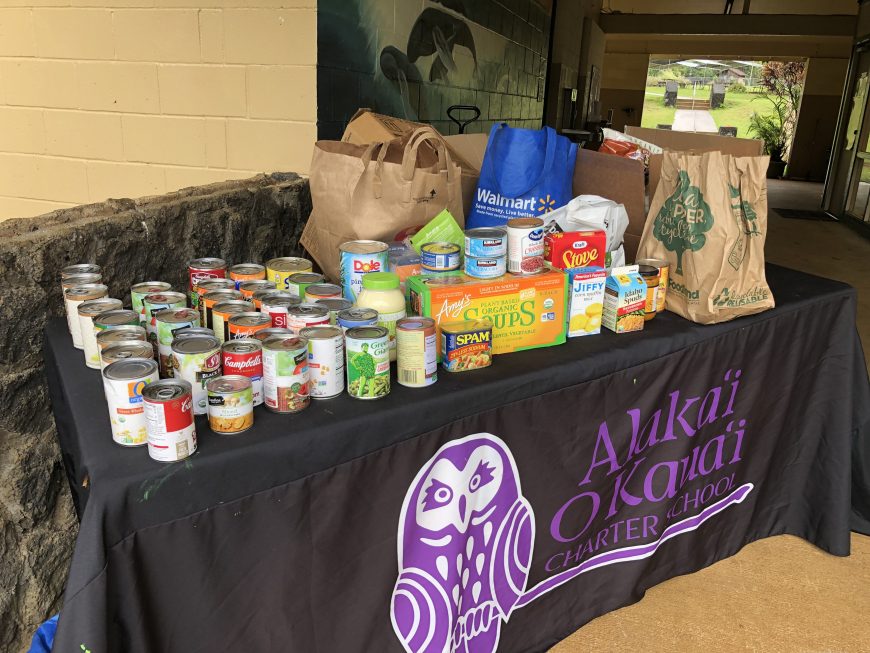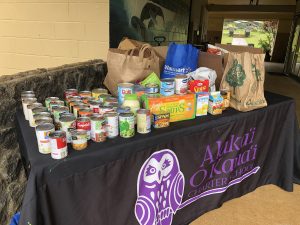 Alaka'i O Kaua'i Charter School wishes to acknowledge the tremendous generosity of our learning community. As you can see from the photo, the annual Food Hamper Drive has been a strong success again this year as we collect items for distribution within our own school learning community first.
As a school that emphasizes social-emotional learning, the important concept of compassion (our character trait focus for December) is a valuable lifelong lesson that we hope our keiki can appreciate from the event. A friendly reminder that this event is totally voluntary and there are no expectations of participation for our keiki. We are simply providing an opportunity to share with one another and there are no scores or tally that will be counted during the collection of non-perishable food items.
We look forward to celebrating Spirit Week on campus to conclude school prior to the holidays. We are hosting fun days each week to add a little more festivity to our school as follows:
Monday— Holiday Hat Day
Tuesday — Crazy Sock Day
Wednesday — Animal Theme Day to recognize the Christmas Craft Fair
Thursday — Red/Green Day (wear something red and/or green to school)
Friday — Christmas Pajamas Day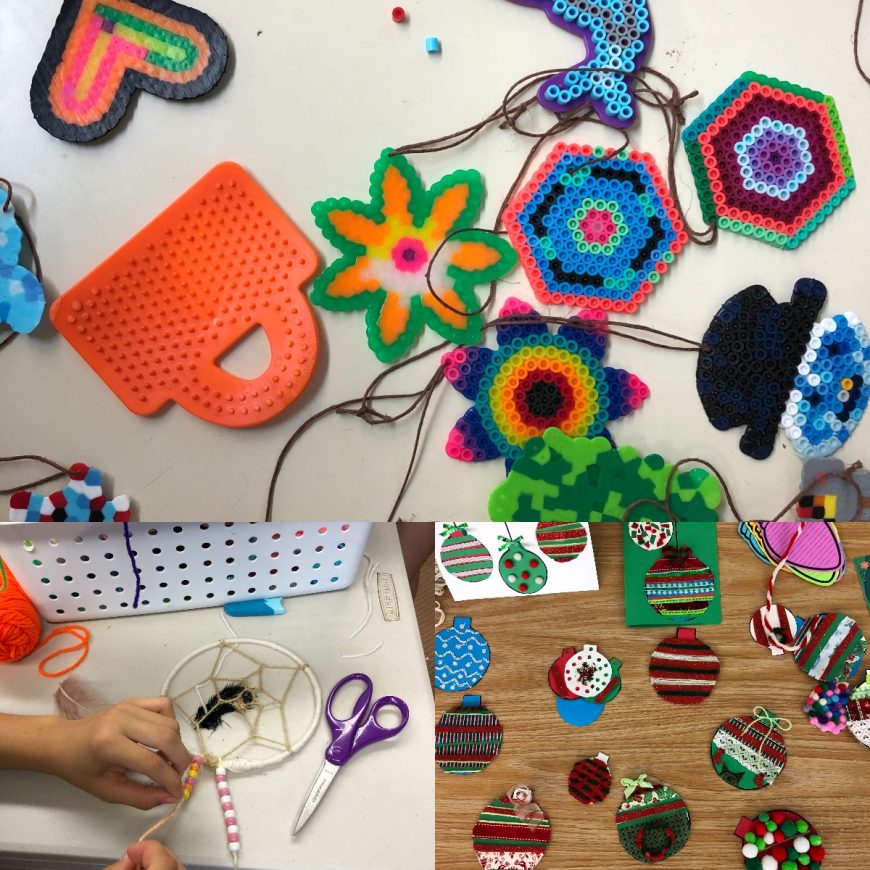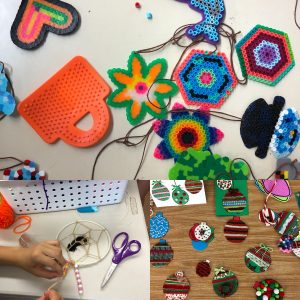 Our creative and talented learners are working as hard as Santa's elves making wonderful crafts for the Christmas Craft Fair being organized by the Grade Five class. There are several photos of previews of some of their amazing work with the disclaimer that it is somewhat like peeking at Christmas presents. GREAT WORK by our learners!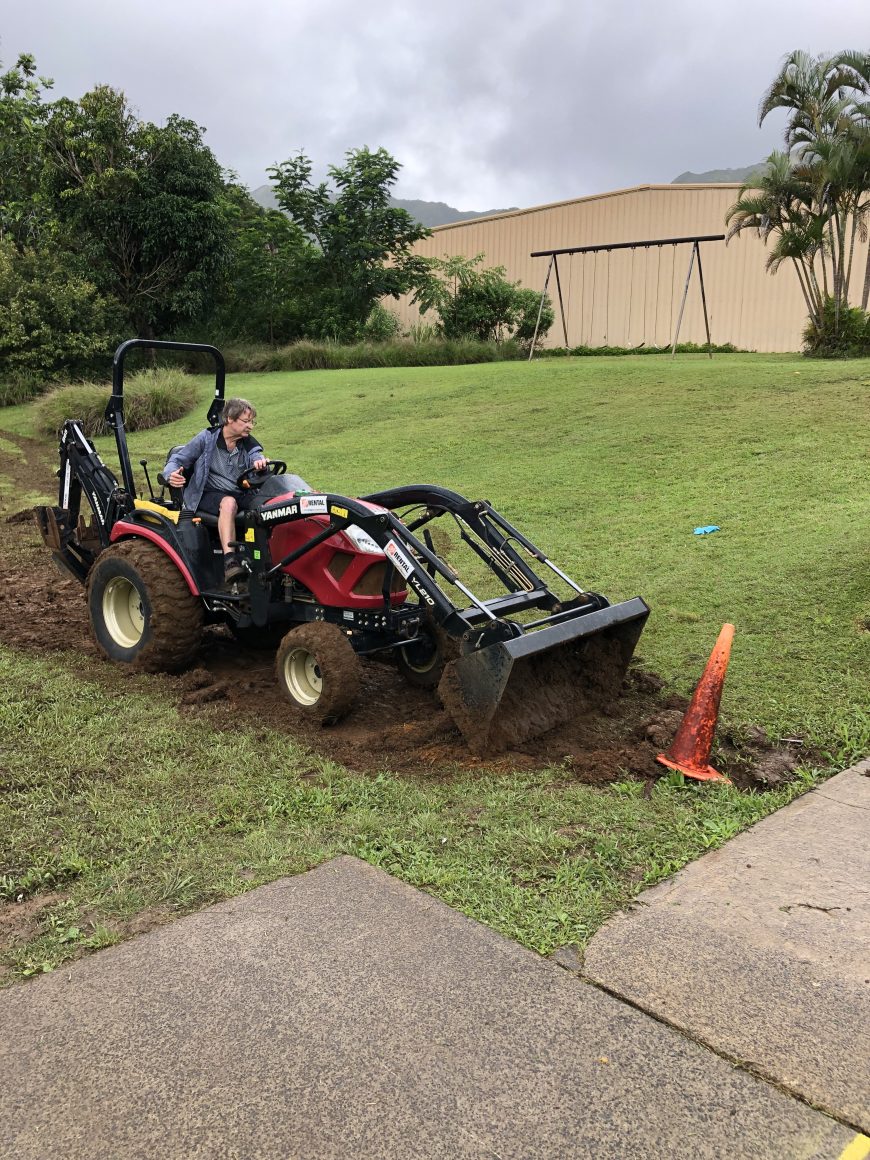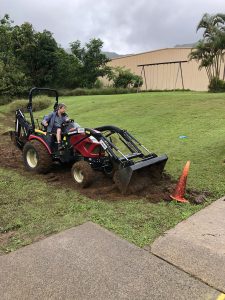 Speaking of great work, we wish to recognize the talents and dedication of Jon, who quietly behind the scenes keeps our school operational. The rains that found our campus early in the week helped identify some new areas that could be reshaped for better drainage right behind main campus, so Jon worked on improving water flow.
In addition, Jon worked on the road on campus from the yellow gate, as the school is responsible for this portion of the road as part of our lease. In this season of giving it is evident that Jon continues to give to our school and we greatly appreciate his efforts to keep the school functioning.
We appreciate your support of our unique charter school and best wishes to you all for a terrific last week of school prior to Winter Break.
Malama pono.
DJ Adams
Po'o Kumu (Director)
Alaka'i O Kaua'i Charter School
Koloa, Hawai'i
"Ua ola no i ka pane a ke aloha."
There is life in a kindly reply.
We're over the moon to announce the top proposal in Alaka'i O Kuau'i Charter School's DreamUp to Space Mission & Experiment Design Challenge, 2021-22. Proposals and videos from seven finalist… Read more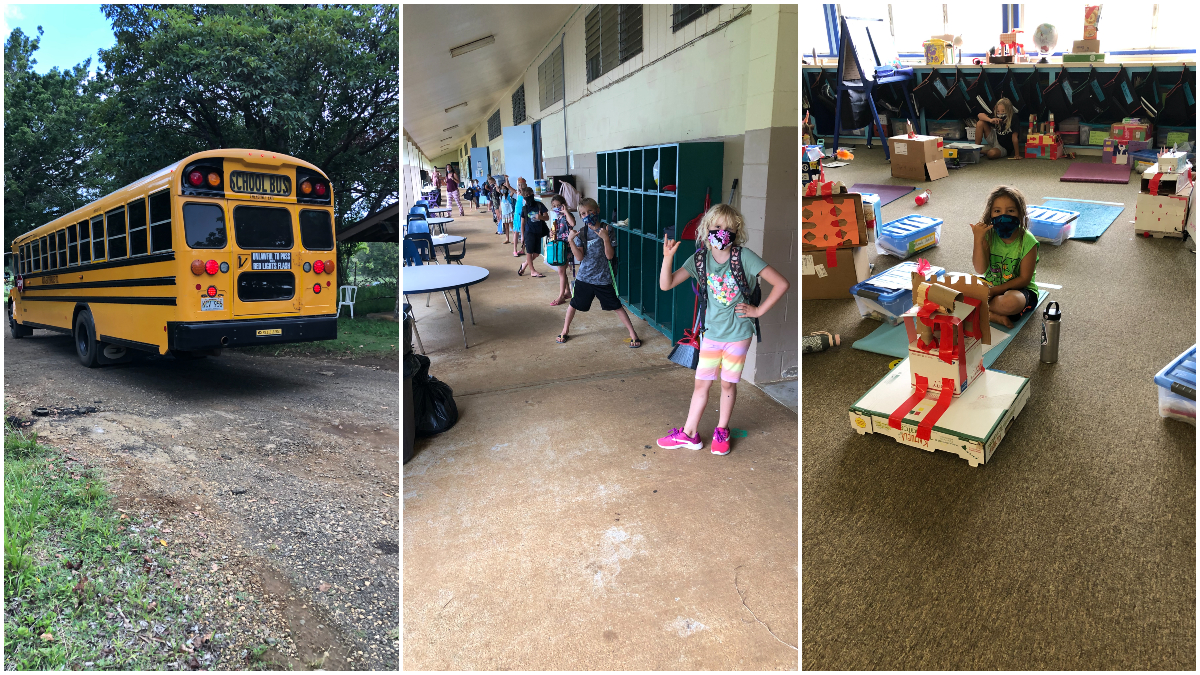 Did you know you can help Alakaʻi O Kauaʻi grow and provide additional resources by just doing the things you're already doing every day? We call this "passive fundraising." Through… Read more