Monday message
08.09.2021
Aloha to the good people in the learning community of Alaka'i O Kaua'i Charter School, and hope this message finds everyone in good health and happiness after an excellent start to the 2021-2022 school year.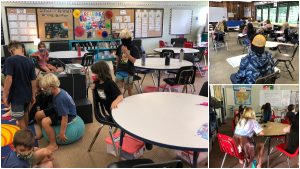 Last week could be described with these wise words from Zig Ziglar: "You don't have to be great to start, but you have to start to be great." We absolutely enjoyed welcoming back our learners to campus and were immensely impressed with how quickly everyone adjusted to the new school year. On the first day of school the entire campus was settled in less than 17 minutes, we had zero discipline referrals to the office, we enjoyed our first set of on-campus assemblies, and we started our enrichment classes. All of these are key indictors of our school year's successful opening.
The Alaka'i O Kaua'i School Opening Plan was revised on August 1 and reviewed by our dedicated Board of Directors to align with the July 30 Hawai'i Department of Health COVID Guidelines for Schools. The opening plan has been added to our school website in case you are interested in viewing it, but as a highlight there are no significant changes. A friendly refresher that we follow the County of Kaua'i guidelines, which are currently at Tier Five, in addition to the Hawai'i Department of Health Guidelines for Schools.
Drop-off and pick-up procedures are the same as they were last school year, with a few minor exceptions while we remain in Tier Five, as outlined by the County of Kaua'i. We will continue to have all drop-offs in the mornings on the Main Campus right in front of the school so we can quickly perform a health check. After-school pick-up will change to Kindergarten to Grade Three at the entrance to Main Campus, Grades Four and Grade Five on upper campus by the gym, and Grade Six on the lower campus. To avoid confusion and multiple pick-ups, siblings are to be picked up at the area where the youngest keiki is assigned.
Kindergarten drop-off is the lone exception in the mornings until Friday, August 20. Parents and guardians are warmly welcomed to walk their kindergarten keiki to the classrooms to help the transition to school. We would love to open this opportunity to more ohana but must be cautious and respectful of Tier Five guidelines to monitor the overall number of people outdoors on campus.
We look forward to hosting two virtual meetings this week if you could spare the time or have interest in participating. The first meeting of our Parent Teacher Network will be held on Wednesday, August 11, at 5:00 PM and our monthly Wala'au ("start a conversation") will be held on Friday, August 13, at 10:00 AM. The Zoom link for these virtual meetings will be shared out to our learning community next week via email or ParentSquare.
Mahalo for your support of our unique charter school and malama pono.
DJ Adams
School Director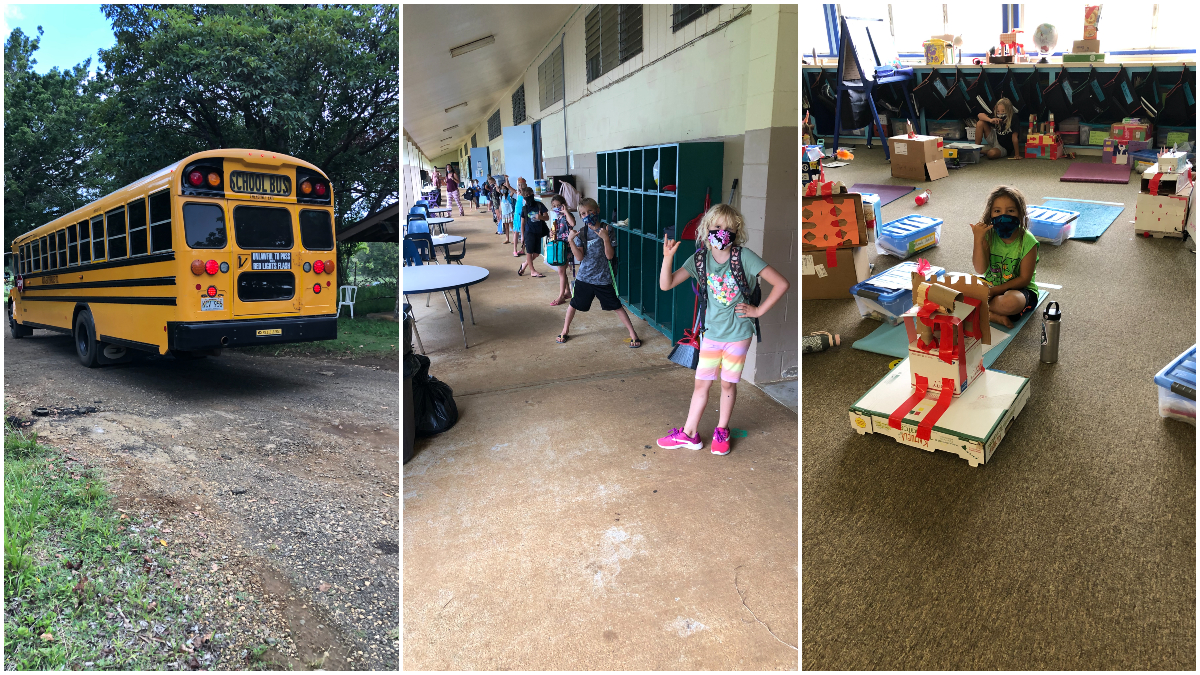 Did you know you can help Alakaʻi O Kauaʻi grow and provide additional resources by just doing the things you're already doing every day? We call this "passive fundraising." Through… Read more