Monday message
08.24.2021
Aloha to the good people in the learning community of Alaka'i O Kaua'i Charter School. On behalf of our entire staff, we hope this message finds you as well as your ohana in good health and happiness.
We are sincerely blessed to have a true learning community where everyone just jumps right in to help support the success of our keiki. Since the start of the school year, we have witnessed numerous acts of kindness and charity of time to help improve our school. Imagine the impact that over 100 volunteers had on our school at the annual Campus Cleanup. We held our public Board of Directors Meeting last Monday and our volunteer board members selflessly donate hundreds of hours to help govern our school. The monthly "No Hoa O Alaka'i" Parent Teacher Network (PTN) meetings attracted many new faces and several new executive members along with great energy. Several of our dedicated parents spearheaded a campaign to have backpacks donated to the school from Costco in Lihue to support our "Dream Up to Space" project-based learning unit. These are all clear examples of a vibrant, engaged and helpful learning community and we applaud your support.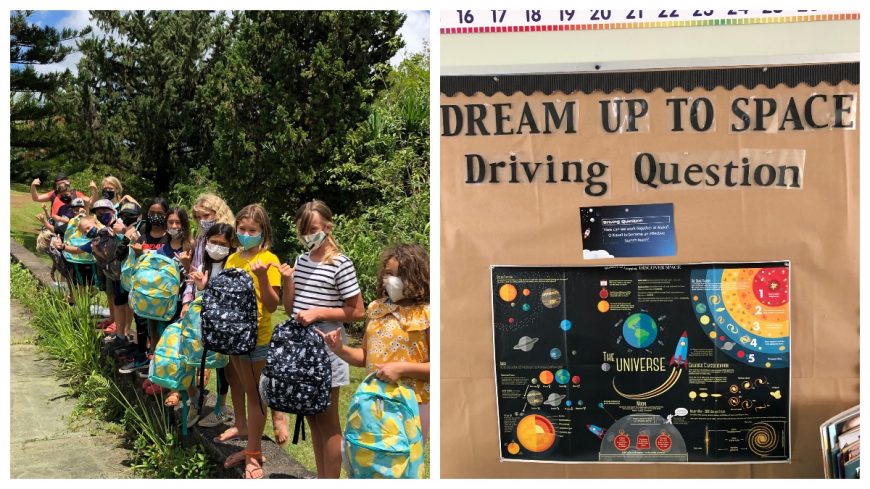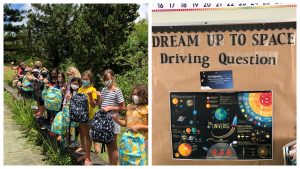 Mahalo to you all also for your efforts to keep everyone in our learning community safe and healthy. We have been blessed thus far to avoid closing any classes due to Hawai'i Department of Health COVID contact tracing quarantine. We appreciate your understanding in keeping keiki at home when they exhibit any illnesses. As we crossed the threshold of Statehood Day last Friday, we will move to our regular morning drop-off and afternoon pick-up procedures. We will now ask all parents and guardians to please remain in their vehicles at drop-off and pick-up, as well as to continue to drive with aloha as you await your turn. Fortunately, due to everyone's patience and friendliness, we routinely have all the keiki safely off campus prior to 3:00 pm. We will also continue to work with Akita Transportation to try and have them provide predictable bus schedules as we fully understand how challenging changing bus times are for ohana.
We continue to build on our character trait focus for the month of August which is RESPECT. On campus, we routinely see our learners exploring new strategies to create friendships, resolve issues and positively contribute to the culture of our school with emphasis on respect. We certainly have recognized everyone's efforts to be a little more respectful. We are extremely pleased to share that both office discipline referrals, as well as bus incident reports, are significantly lower this school year thus far.
Mahalo for your support of our unique charter school and malama pono.
DJ Adams
Director- Alaka'i O Kaua'i Charter School
Koloa, Hawai'i
"Ua ola no i ka pane a ke aloha."
There is life in a kindly reply.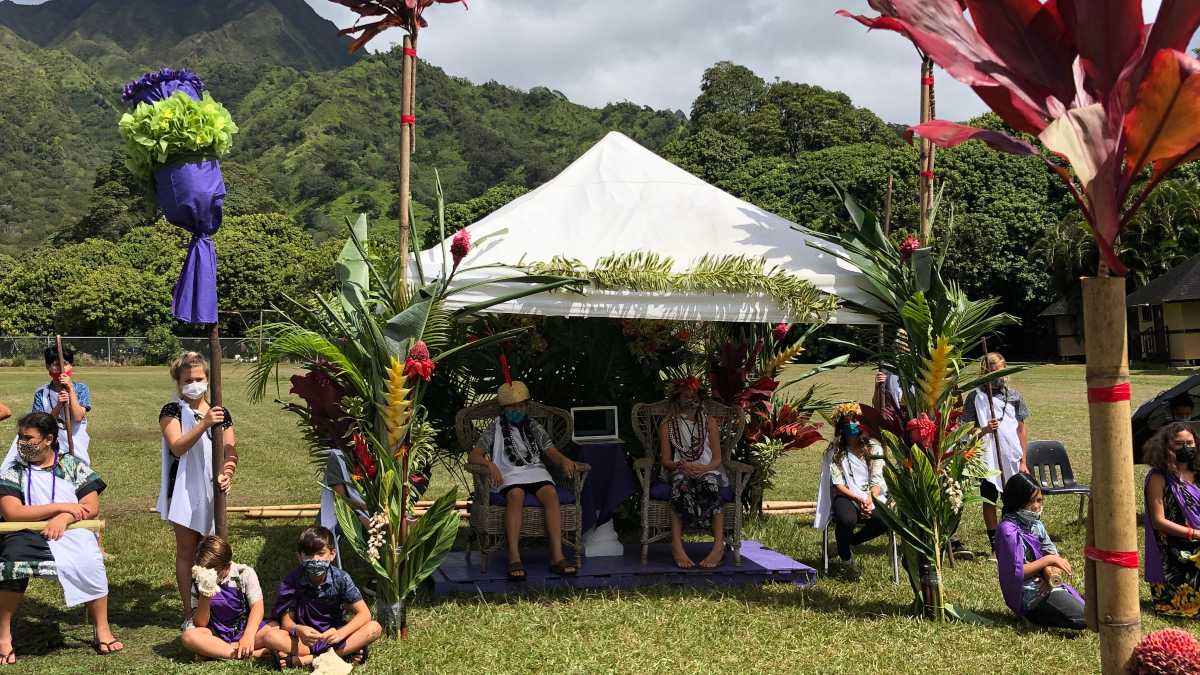 Editor's Note: This is one in a series of articles on the pillars of Alaka'i O Kaua'i Charter School's educational philosophy and approach. You can find more articles by clicking… Read more
Last week, we introduced a vital element of Alaka'i O Kaua'i Charter School's approach to education — The 7 Habits of Highly Effective People. Learning and practicing the 7 Habits… Read more