Monday message
08.08.2022
Message from the Director
Aloha to the good people in the Alaka'i O Kaua'i Charter School learning community. I hope this message finds you all in good health and happiness after the completion of the first week of school.
Mahalo nui kakou for the wonderful start of the school year. We understand and appreciate that the first week of school can be filled with anxiety for some learners and sincerely hope that everyone has settled nicely into the fresh routines.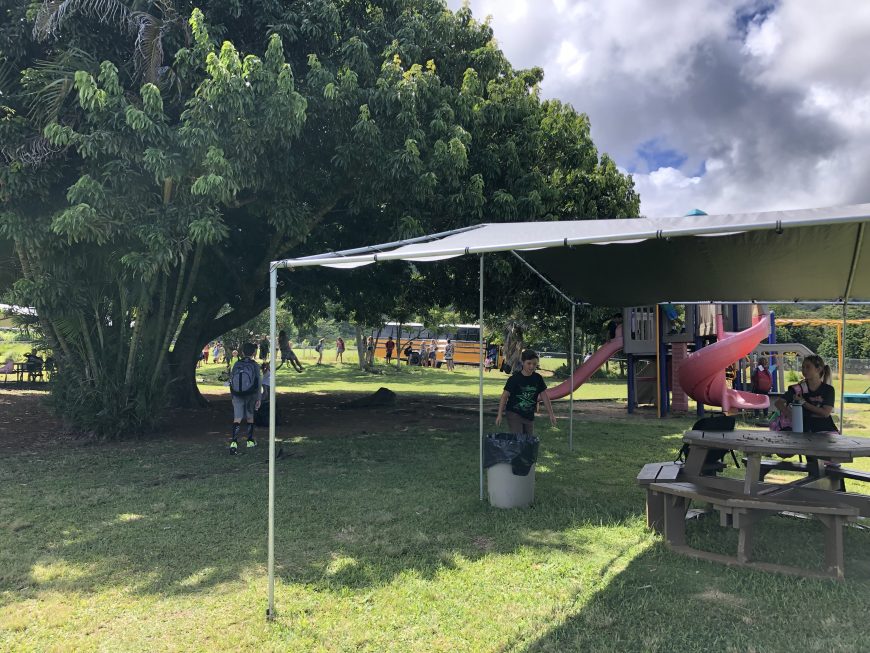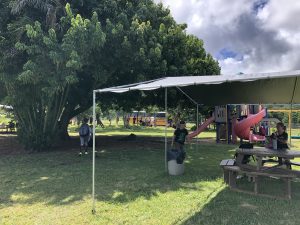 As we head into week two, we will ask the cooperation of everyone in our learning community to drive with aloha. One of the reasons for the tremendous success of our school is that our learning community works together in collaboration for the best interest of our keiki.
For our bus parents, mahalo for communicating with Ms. Kelly Ann who looks after the bus transportation we contract with Akita Transportation.
We appreciate the good work of Ms. Kelly Ann as our busing of keiki has risen to over 100 riders this year. We politely request that bus changes — which can happen from time to time — be communicated as early as possible so we can accommodate the changes that are needed.
Bus dropoff on campus in the morning is on Main Campus, while bus pickup after school is on Upper Campus by the gym and playground.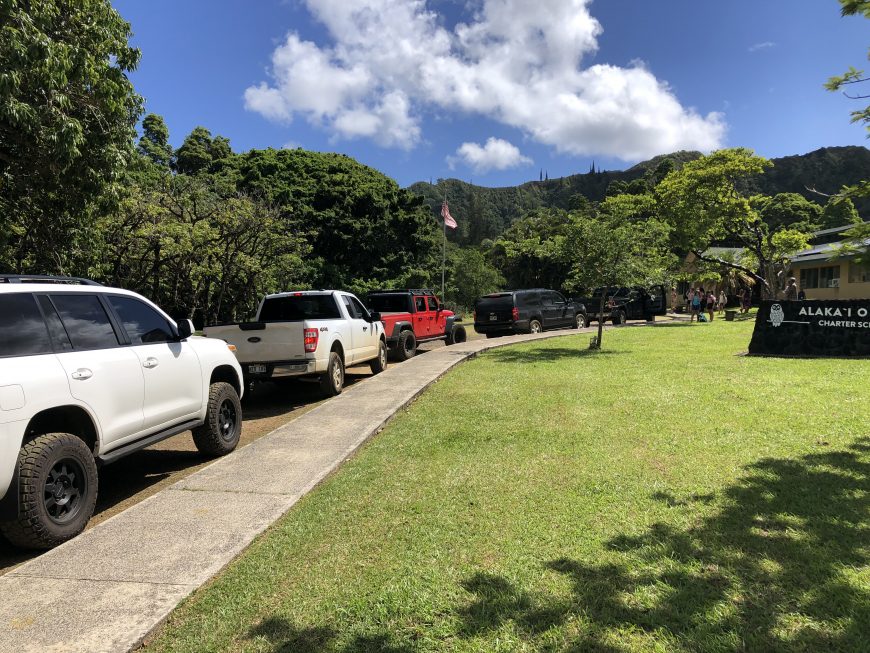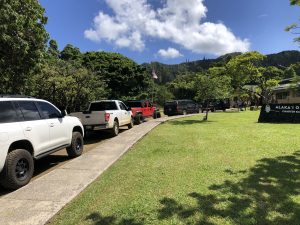 Now that we have completed the first week we will shift to have parents please stay in your vehicles at morning drop off and afternoon pick up. This will allow the bus to have ample room to drive around the tight traffic circle in the mornings and allows for smooth traffic flow after school.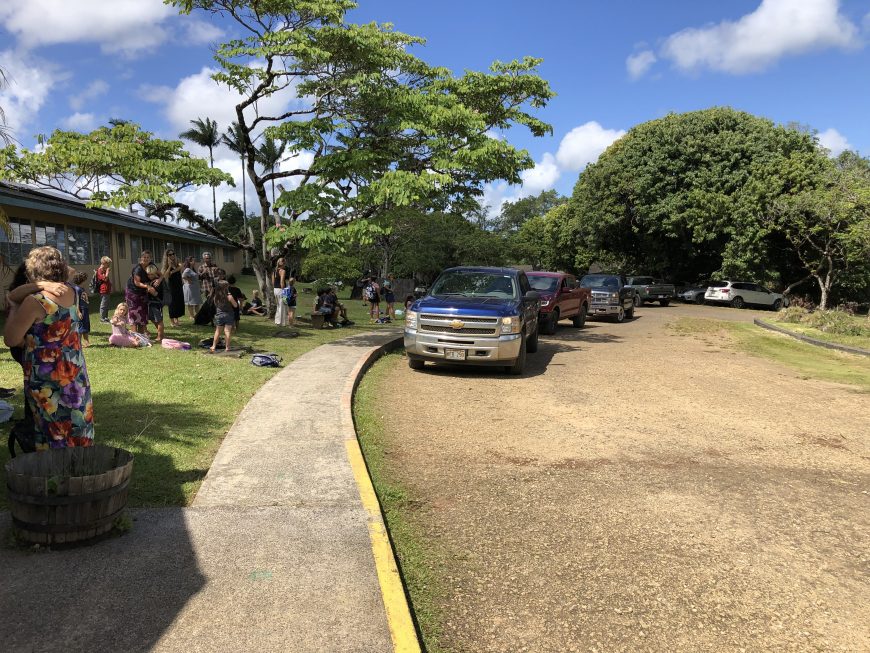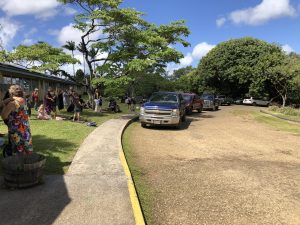 We do understand that some of our younger keiki in Kindergarten still may need additional time to successfully transition to come on campus alone. If this may be the case in your ohana, then please communicate this need to the classroom teacher and please do park your vehicle outside the lineup to ensure smooth traffic flow.
We also ask that everyone please use the pickup and drop off area on Main Campus only. Upper Campus area is designated for the bus pickup as there is ample space for the buses to park and turn around.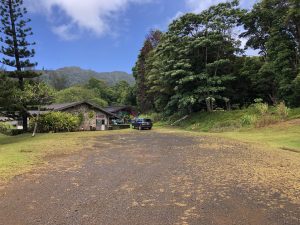 We do not use the Lower Campus parking lot at this time to ensure that keiki stay in one designated area for safety reasons. Unfortunately we had several incidents last year before making this change where young learners we almost hit by vehicles.
We do hope going into the future to start adding an expanded Middle School as early as next year and at that time the lower campus may be explored as a pickup and drop area.
Mahalo for your support of our unique charter school and malama pono.
DJ Adams
Po'o Kumu (Director), Alaka'i O Kaua'i Charter School, Koloa, Hawai'i
"Ua ola no i ka pane a ke aloha."
There is life in a kindly reply.
Last week, we introduced a vital element of Alaka'i O Kaua'i Charter School's approach to education — The 7 Habits of Highly Effective People. Learning and practicing the 7 Habits… Read more
Do you know someone searching for a new school? Hear from one of our board members about what Alaka'i O Kaua'i has meant for her child and family.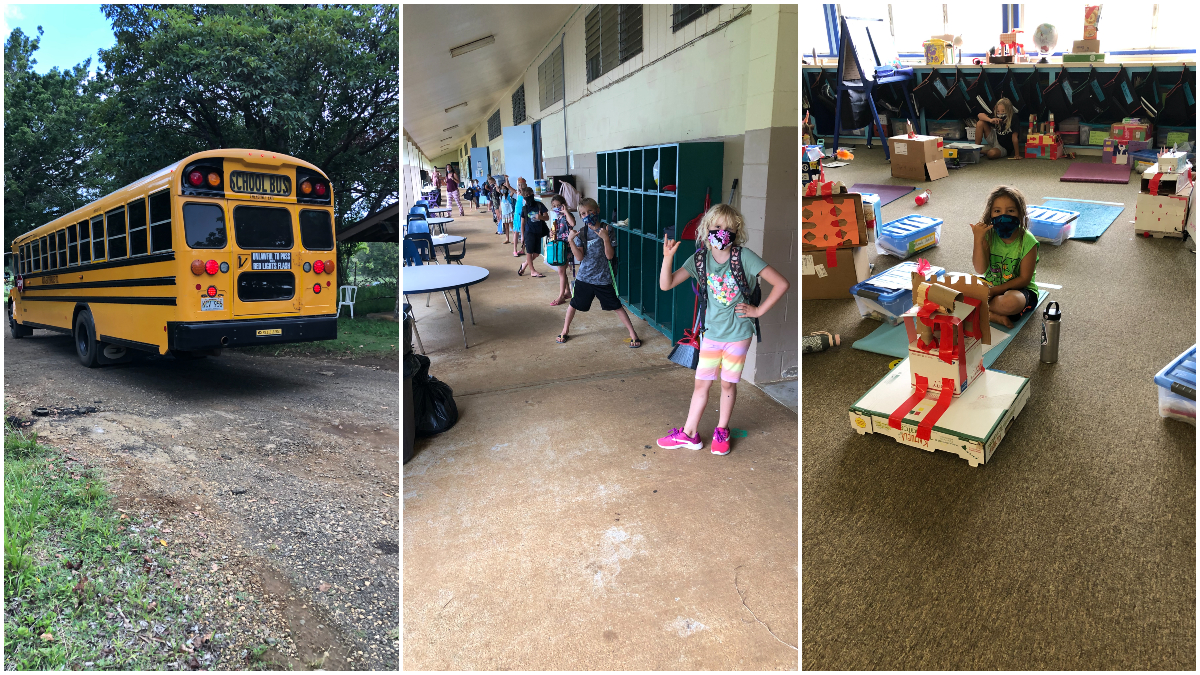 Did you know you can help Alakaʻi O Kauaʻi grow and provide additional resources by just doing the things you're already doing every day? We call this "passive fundraising." Through… Read more