Monday message
08.08.2022
Message from the Director
Aloha to the learning community of Alaka'i O Kaua'i Charter School, and hope this message finds you in good health and happiness at the conclusion of two weeks on campus in the 2022-2023 school year already.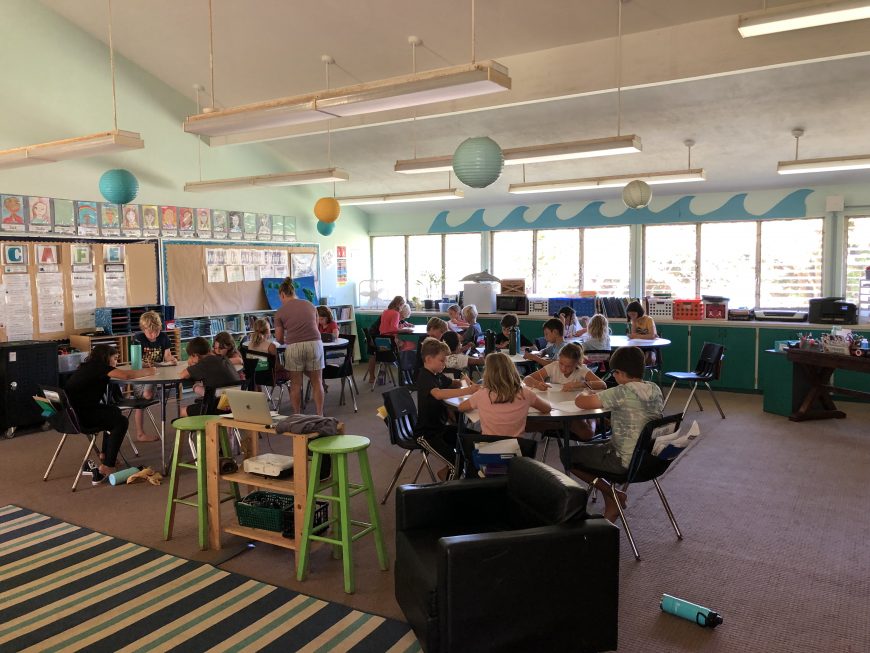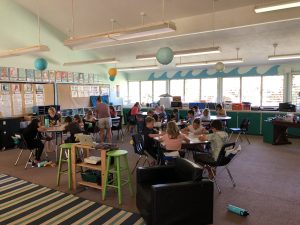 We greatly appreciate your support of our unique charter school and we are pleased to share that we crossed over another happy threshold as we surpassed 200 learners enrolled in our school last week. This accomplishment would not be possible without the steady guidance, patience and vision of countless people who believed in the dream of a top notch FREE education for keiki on Kaua'i.
Alaka'i O Kaua'i Charter School is entering our fifth year of operation, but there were several years of great effort prior to the school even having an opportunity to open to learners. Mahalo nui to those people who championed the cause and worked diligently behind the scenes to carefully create the school applications brought forward to the Hawai'i Charter Commission. After several setbacks, the school was granted our charter status and Alaka'i O Kaua'i School was ready to accept learners. The charter approval occurred in early summer, so the finding enrollment for a brand new school was challenging enough but then the hard work of finding facilitators, resources, furniture also had to be addressed. We wish to express our appreciation to the Maker Learning Network for their assistance not only in helping us get started but also for being supportive to our school ever since. In addition, there were several key Board of Directors members who guided the school through these early years by dedicating literally hundreds of volunteer hours to help our school grow.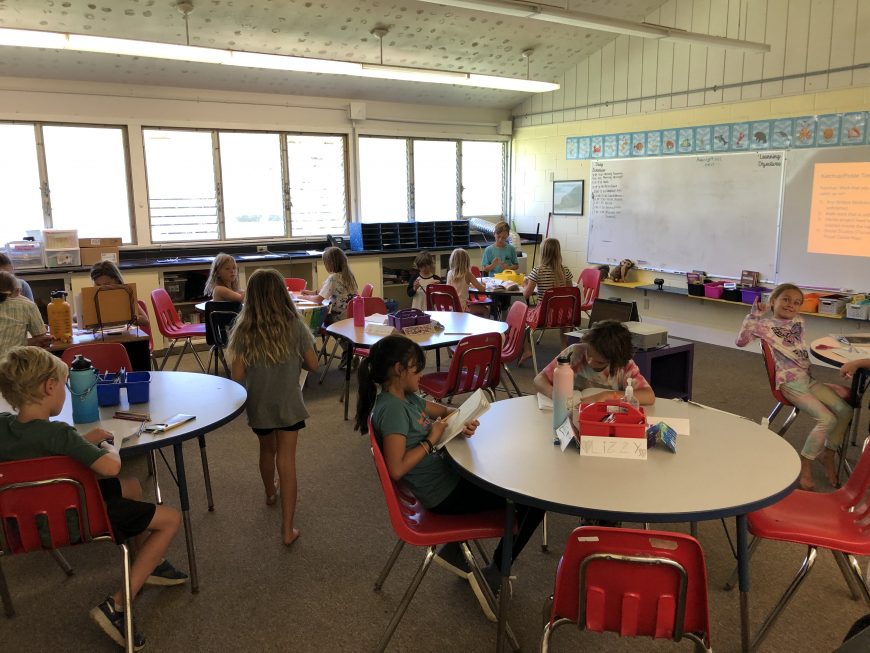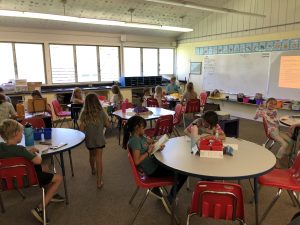 The efforts of these selfless people were not in vain, as Alaka'i O Kaua'i Charter School has evolved from surviving to thriving. We did share in this message that we have a robust school enrollment population complete with waiting lists of people who hope to join us should openings occur.
As you may know, Alaka'i O Kaua'i Charter School was recently recognized as the fastest improving charter school in our state plus the third fastest improving elementary school in the state of Hawai'i out of close to 200 schools. In November our creative Team Ko members will see their science experiment examining the growth of sugar cane in zero gravity head to the International Space Station for the astronauts to perform in space. These are just a few examples of the tremendous growth we have enjoyed in the last four years.
Looking to our bright future, we will have the state of Hawai'i Charter Commission Renewal Team visit our campus in late September. At that time, we will be requesting to have Alaka'i O Kaua'i Charter School expand into Middle School so our "graduating" Grade Six learners have an opportunity to stay with us for a few more years.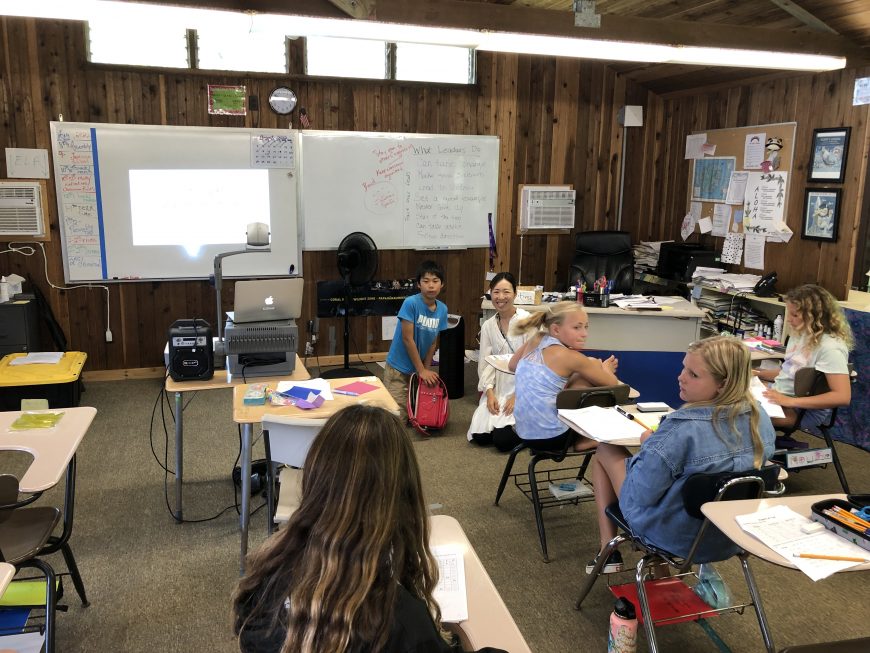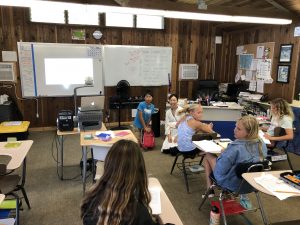 This month, we have welcomed our first exchange student from Japan who came to school and shared culture from another country, which is a wonderful enhancement to our current state of Hawai'i curriculum standards. Based on previous experiences that have blessed my career from other schools, I do hope to build a relationship with sister schools around the globe and provide opportunities for exchange students to visit us AND have our learners travel to other schools in different countries once we hopefully have our Middle School operational.
Let's all continue to work together in collaboration in our learning community always under the motivation of the commonality we all share — the keiki. It is a blessing to have an opportunity to be part of such a unique charter school that continues to create new benchmarks for quality education in the beautiful islands of Hawai'i.
Mahalo for your support of our unique charter school and malama pono.
DJ Adams
Po'o Kumu (Director), Alaka'i O Kaua'i Charter School, Koloa, Hawai'i
"Ua ola no i ka pane a ke aloha."
There is life in a kindly reply.
Last week, we introduced a vital element of Alaka'i O Kaua'i Charter School's approach to education — The 7 Habits of Highly Effective People. Learning and practicing the 7 Habits… Read more
Do you know someone searching for a new school? Hear from one of our board members about what Alaka'i O Kaua'i has meant for her child and family.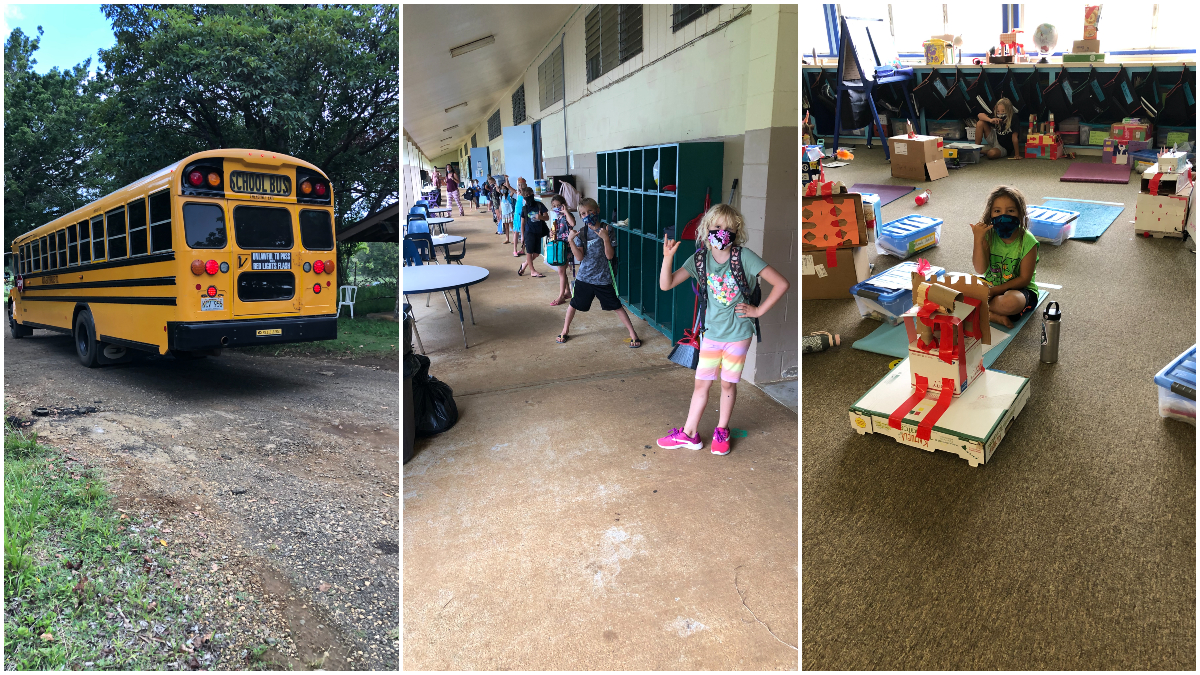 Did you know you can help Alakaʻi O Kauaʻi grow and provide additional resources by just doing the things you're already doing every day? We call this "passive fundraising." Through… Read more