Monday message
04.25.2022
Message from the Director
Aloha to the Alaka'i O Kaua'i Charter School learning community, with the hope this message finds you in good happiness and health as we enter the last week of April.
We greatly appreciate all of your efforts to empower our learners to bring forth their best performance on the SBAC (Smarter Balanced Assessment Consortium) standardized state testing. Our learners started writing these assessments last week and it provided another opportunity to witness the positive culture of supporting each other that we have built here together at our school.
The wise author Michael P. Watson once wrote: "Strong people don't put others down … they lift them up." Under the leadership of our Testing Coordinator Ms. Malissa, and with the guidance of our amazing staff, we have seen a shift in culture for our learners EMBRACING the opportunity to write the SBAC assessments instead of fearing the tests.
There is a clear and purposeful intentionality to creating a schoolwide system of support for the learners doing the SBAC assessments on that given day. It starts with visual cues on campus when our learners arrive and rolls right into our daily Morning Assembly, complete with daily cheers for our learners. The wonderful people on our No Hoa O Alakai Parent Teacher Network graciously provided finances and so there is "brain food" nutrition provided for each student prior to starting their assessment. The Kindergarten class has given posters, the Grade One class has been making smoothies, and the Grade Two class created success rocks for the learners writing the SBACs, as a few examples of how we all lean in together in a common theme of success.
We also wish to acknowledge the important role of ohana in assisting with keiki success in this endeavor. We all understand that just a simple act of getting ample amounts of rest the night prior definitely helps learners to be their best. We appreciate your assistance as we know that our learners success is the success of all of us working collectively together.
Mahalo for your support of our unique charter school and malama pono.
DJ Adams
Po'o Kumu (Director), Alaka'i O Kaua'i Charter School, Koloa, Hawai'i
"Ua ola no i ka pane a ke aloha."
There is life in a kindly reply.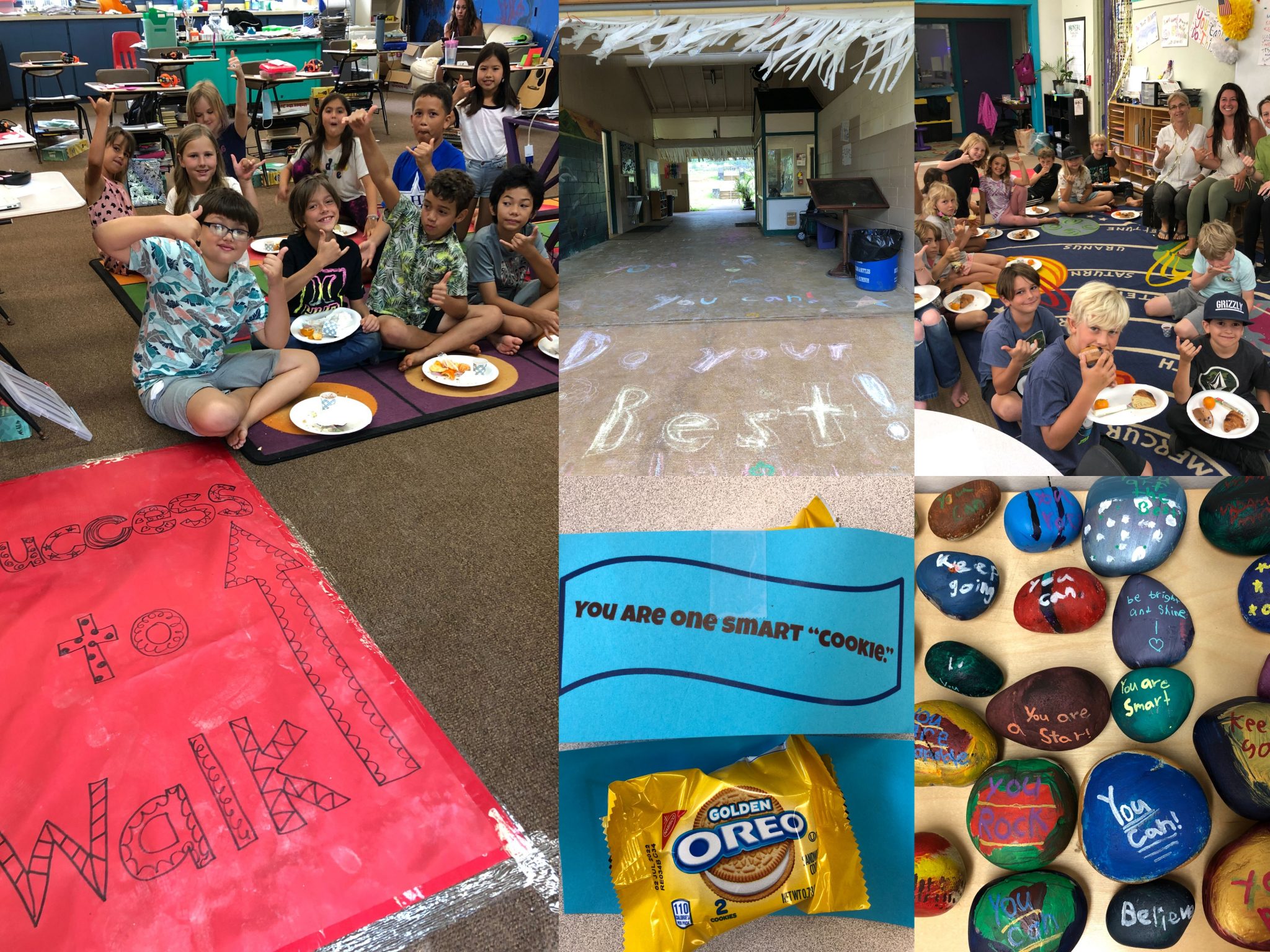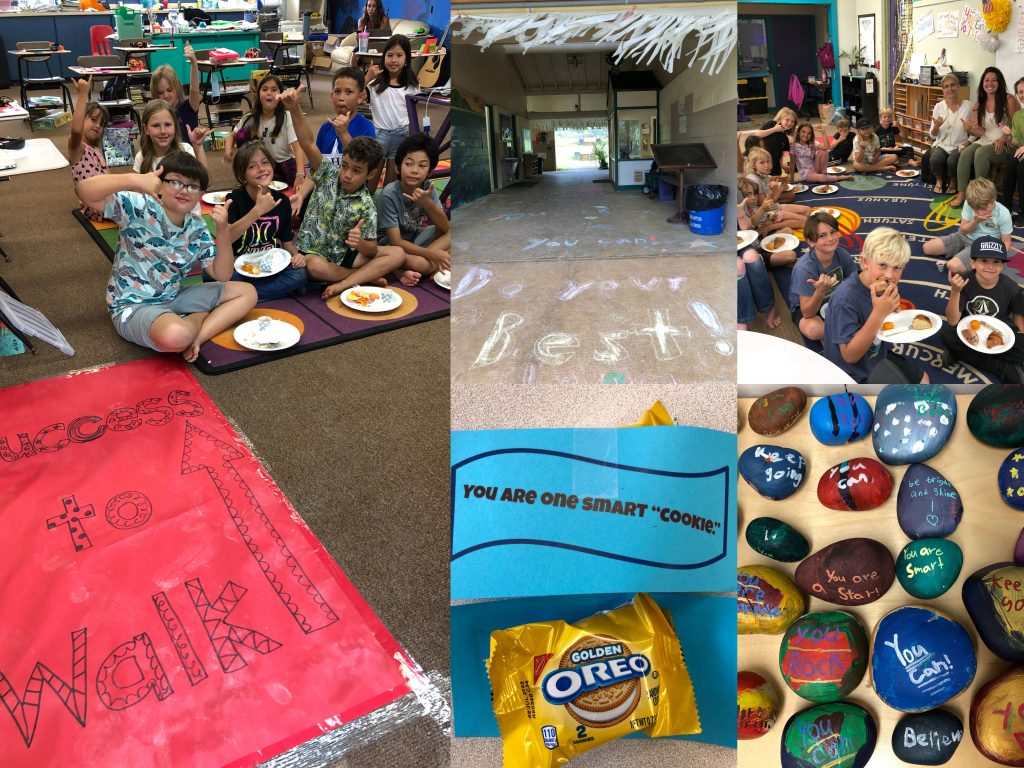 At Alaka'i O Kaua'i Charter School, what's important is not only ensuring learners are receiving an academically well-rounded education but also that they have the tools they need to succeed… Read more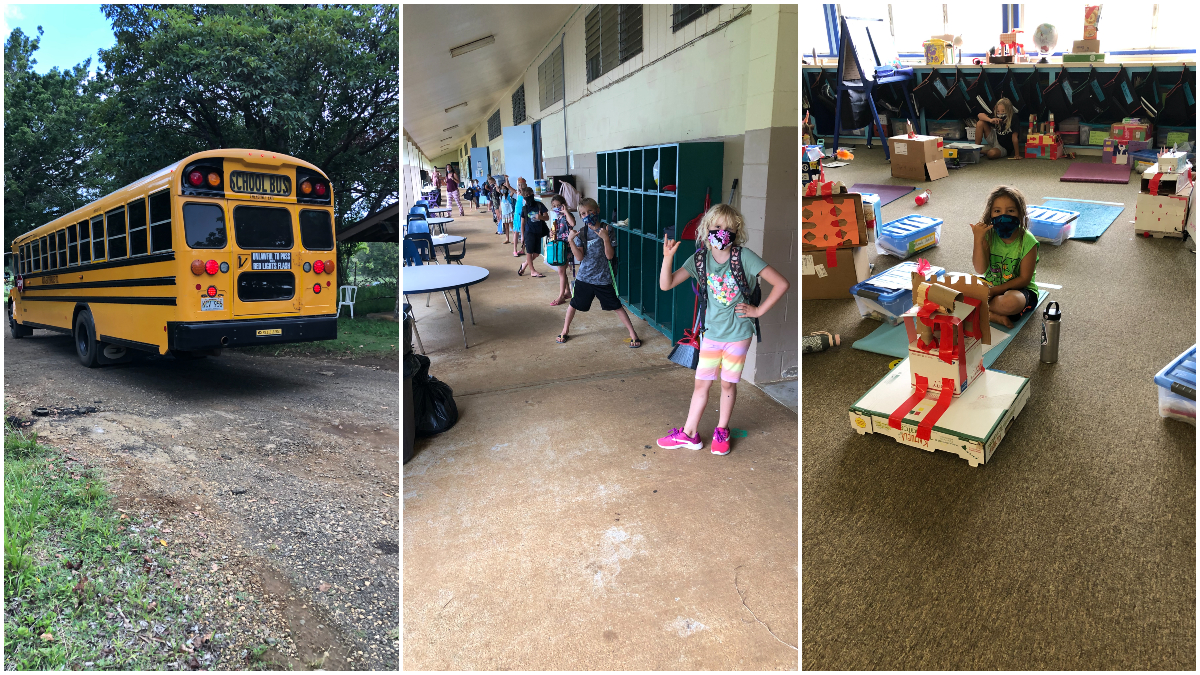 Did you know you can help Alakaʻi O Kauaʻi grow and provide additional resources by just doing the things you're already doing every day? We call this "passive fundraising." Through… Read more
Hear from one of our board members about what Alaka'i O Kaua'i has meant for her child and family.