Monday message
04.15.2019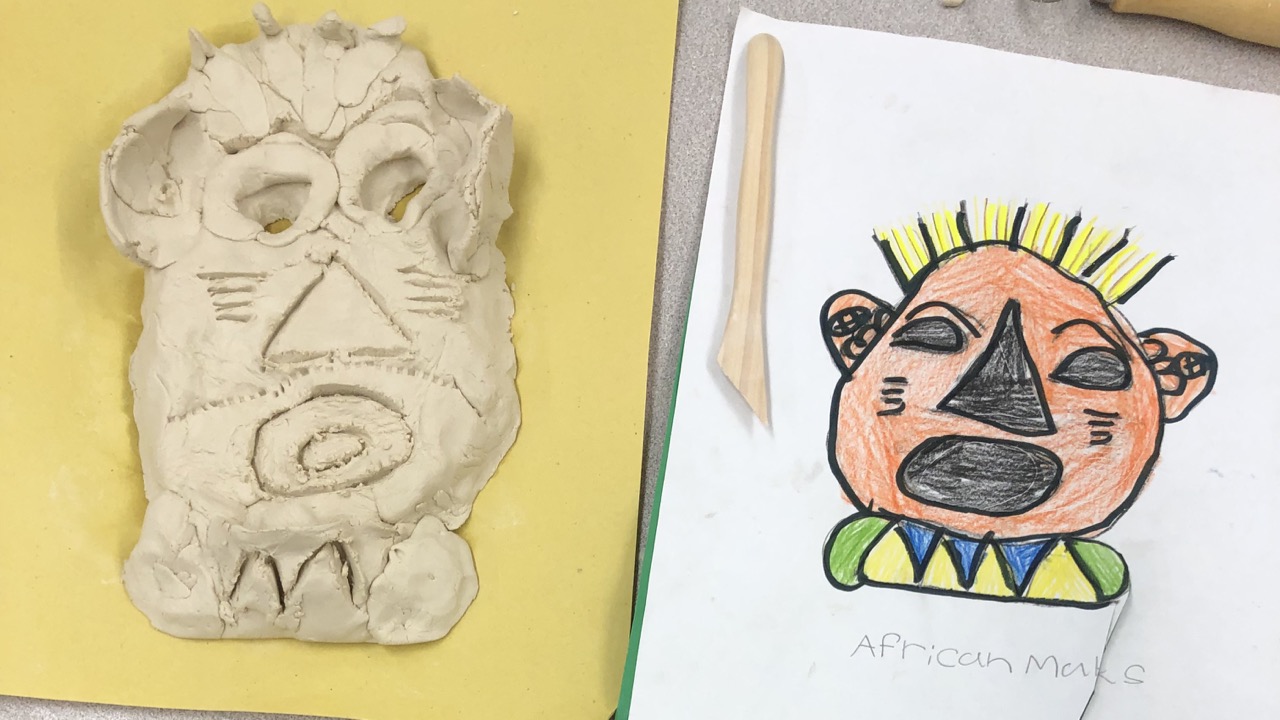 As I perform my daily classroom visits, I am so proud to see the depth of learning and understanding that our learners are experiencing at Alaka`i O Kaua`i Charter School. This depth of knowledge and understanding is displayed by the outstanding facilitators who are facilitating the learning your children receive on a daily basis at our school.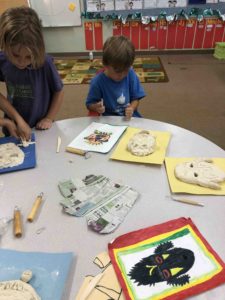 This was clearly on display this week, when I entered a first/second grade classroom to observe learners drawing masks. These masks were different than any I was familiar with. When I asked a few of the learners what they were doing, they told me that they were learning how to make "African masks." In addition to telling me about the masks, the learners were able to provide me with the history of the masks, and how each represented different meanings in African culture.
In addition to hearing the many different explanations of the African masks learners were working on, within three days, I was able to see the transformations of the creations from start to finish. Their classroom facilitator was able to help all learners transform these African masks from one-dimensional drawings to finished three-dimensional clay masks. The first/second grade facilitator explained the process as follows: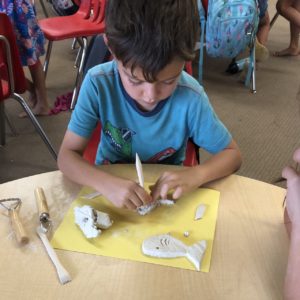 "In completing our project-based learning, the last country/culture we studied was Africa. We have spent the past two months comparing and contrasting our U.S. culture to that of other countries around the world. For this specific lesson, learners researched African masks and learned about the different designs and the purpose for each mask." The driving question for this unit of study is, "How can reading help me explore the world in a more meaningful way?"
"We then discussed the purpose of 'how-to' writing and how to structure this type of format. Learners then chose a design to complete a 'How to Make an African Mask' guide specific for their design while drawing a picture or creating a paper version of their masks."
"When making the masks, we discussed symmetrical designs and how to form the clay with hand and sculpting tools. We completed the project by publishing their 'how to' writing and presenting their masks to the class, describing elements they chose to include based off of what they discovered in their research."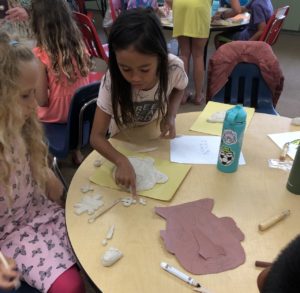 That insight on the learning process should demonstrate that the education learners have received over this past year at Alaka`i O Kaua`i Charter School is unique and special! Because of this, I want to encourage you to have daily conversations with your children about what they learned at school. As you listen to what they have to say, you will realize their depth of knowledge and understanding about a particular subject matter is extremely high and complex.
When I have daily conversations with our learners about what they have learned through a particular project they worked on over several weeks, they confirm for me that they are developing into 21st century learners, which is our goal for all learners who attend Alaka`i O Kaua`i Charter School. Mission accomplished!
Thank you,
Frederick A. Birkett, Ed.M
Alaka'i O Kaua'i Charter School Director
Our 5th grade class is fortunate enough to be located in the school's science lab, and last week we took full advantage of this by having a full lab day.… Read more
We want to welcome all our incoming Kindergarteners and their families by inviting them to attend our Kindergarten RoundUp for School Year 2019-2020 on Tuesday, April 23rd. There are two… Read more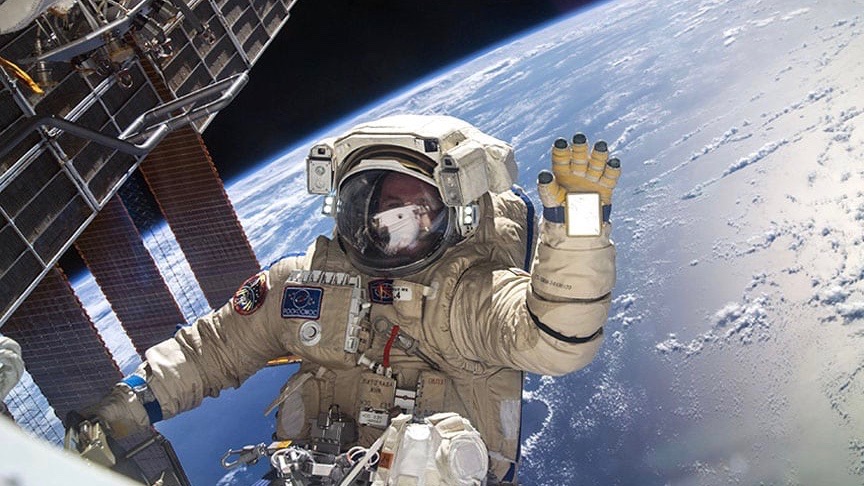 Editor's note: This post originally appeared here on the iLEAD Student Aerospace Projects website. The 2019 DreamUp to Space challenge is just one example of the exciting types of project-based… Read more