Monday message
04.11.2022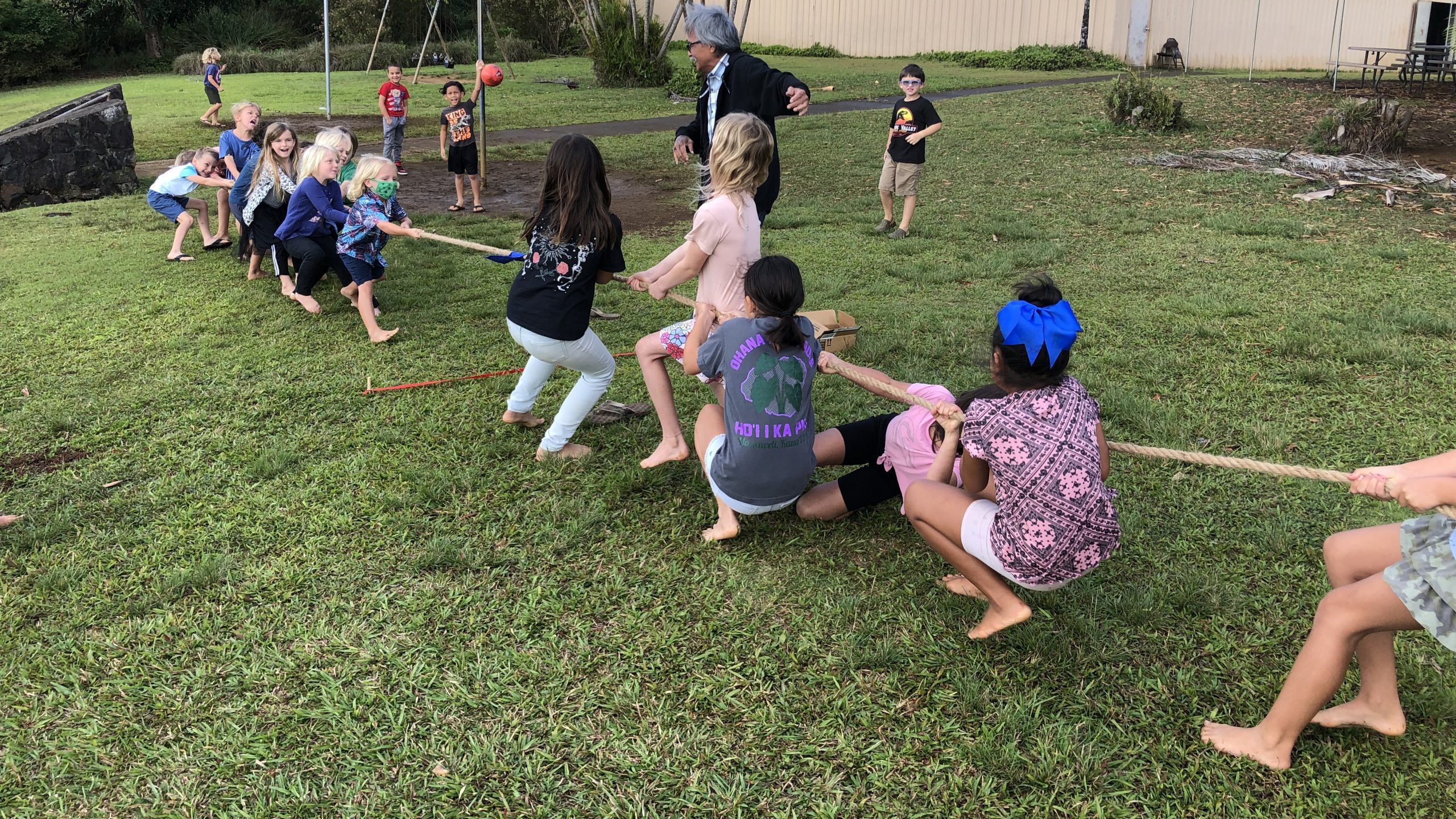 Message from the Director
Aloha to the good people in the Alaka'i O Kaua'i Charter School and welcome to the new month of April. We now find ourselves in the fourth quarter of the 2021-2022 school year and are happy to share that we look forward to having you on campus for a number of special events.
We are hosting our first annual Makahiki Games on Friday, April 22nd here on campus. As you may have seen in a previous Monday Message, the Makahiki Games are a loose version of Hawai'ian Olympics. One of our Grade Three classes under the direction of Kumu Kali are taking the leadership of this fun day and it was great fun to watch them challenge the Kindergarten class to a huki kaua (tug of war) contest.
Please mark your calendars for a change of date for our annual Na Kupu Lau event that has been moved to Friday, May 20th. We felt a later date would be important to allow our school to complete the annual SBAC assessments first then start focus on this happy event. Regardless the preparations are well in place as our learners were working on creating rope this week on campus.
Ho'omaika'i (congratulations) to Alaka'i O Kaua'i Charter School on earning a national American Heart Association Kid Heart Challenge for our participation in this event. We had culminated the Heart Smart Challenge with our annual Jog-A-Thon and the school banner arrived this week.
We apologize that some of our engaged learners might come home a little muddier than when they left our home as rain has found the campus recently. We are continuing to work to improve the campus and hope to add better ground cover around tetherball plus padding under the playground area.
We are joyous to have parents and community members back on campus again. It was difficult for all of us during the last two years so having our learning community fully engaged by being physically back at school again is a great blessing.
Mahalo for your support of our unique charter school and malama pono.
DJ Adams
Po'o Kumu (Director), Alaka'i O Kaua'i Charter School, Koloa, Hawai'i
"Ua ola no i ka pane a ke aloha."
There is life in a kindly reply.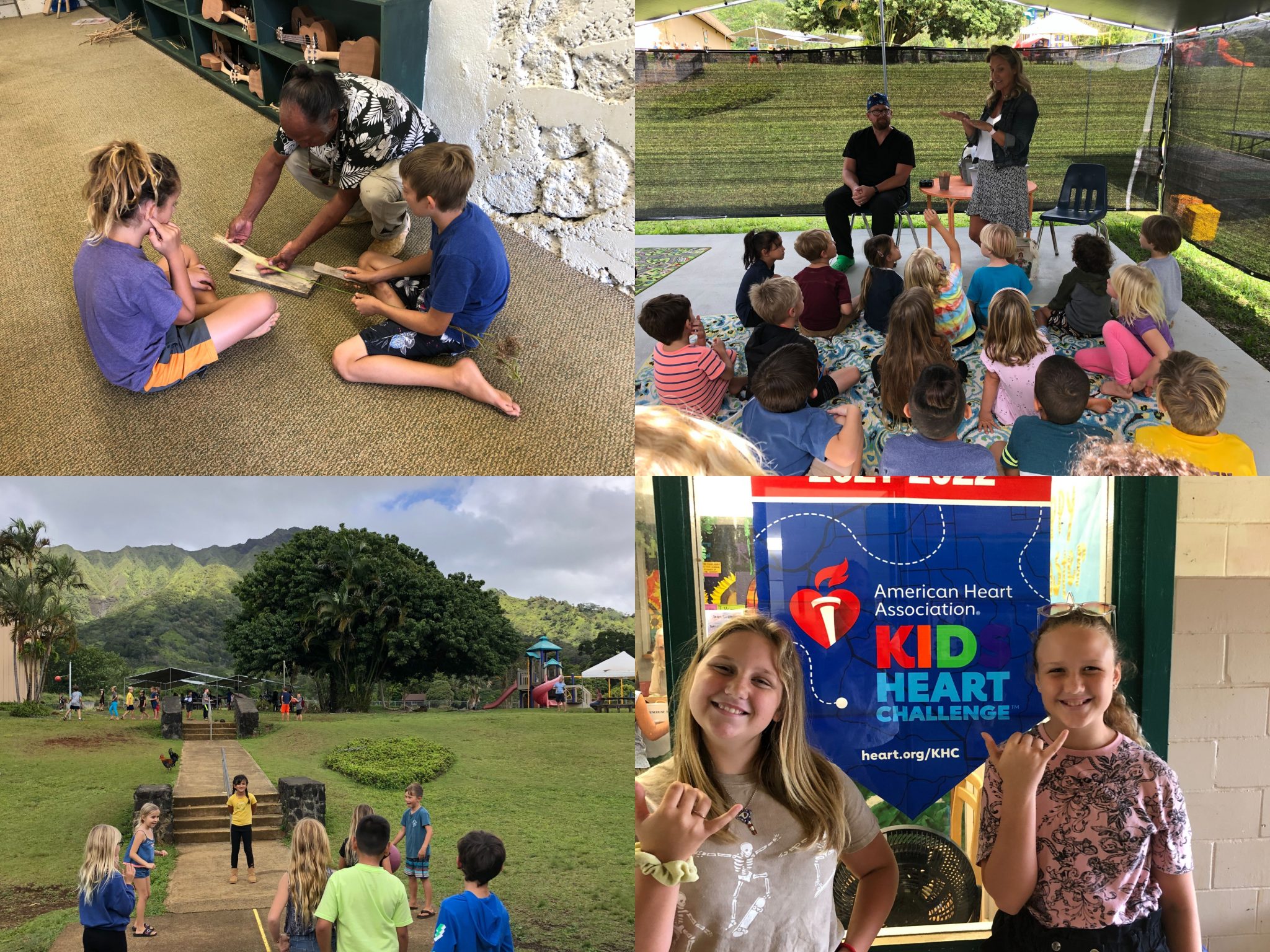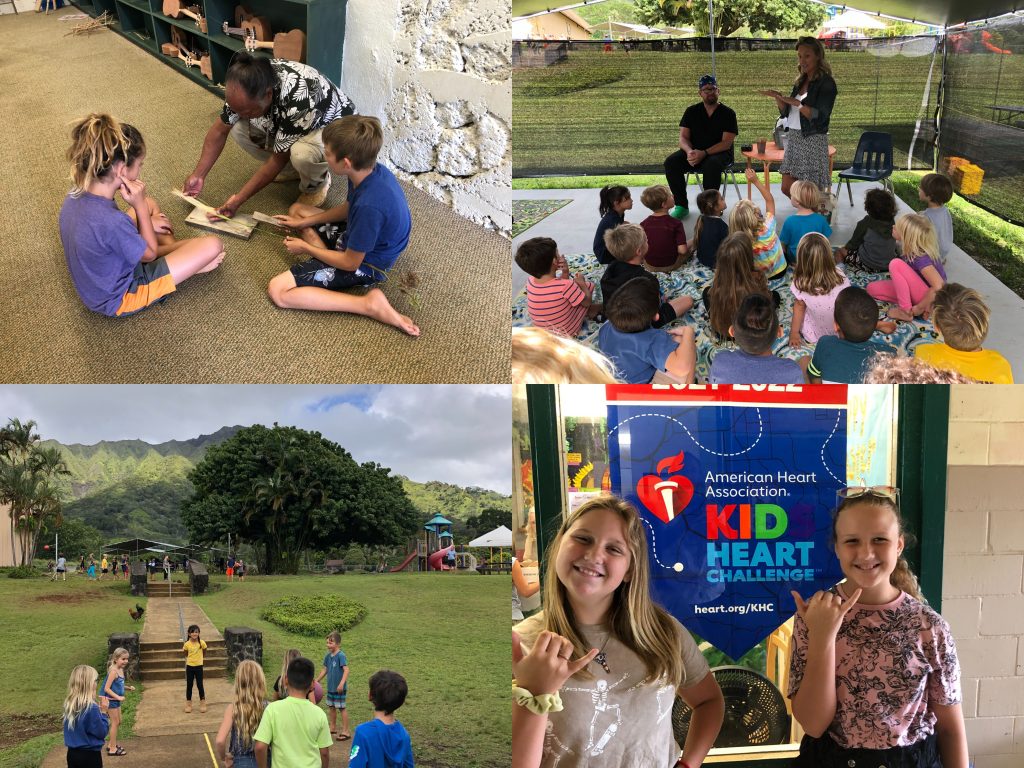 At Alaka'i O Kaua'i Charter School, we don't believe that education happens solely within the four walls of a school. On the contrary, we believe education that produces well-rounded children… Read more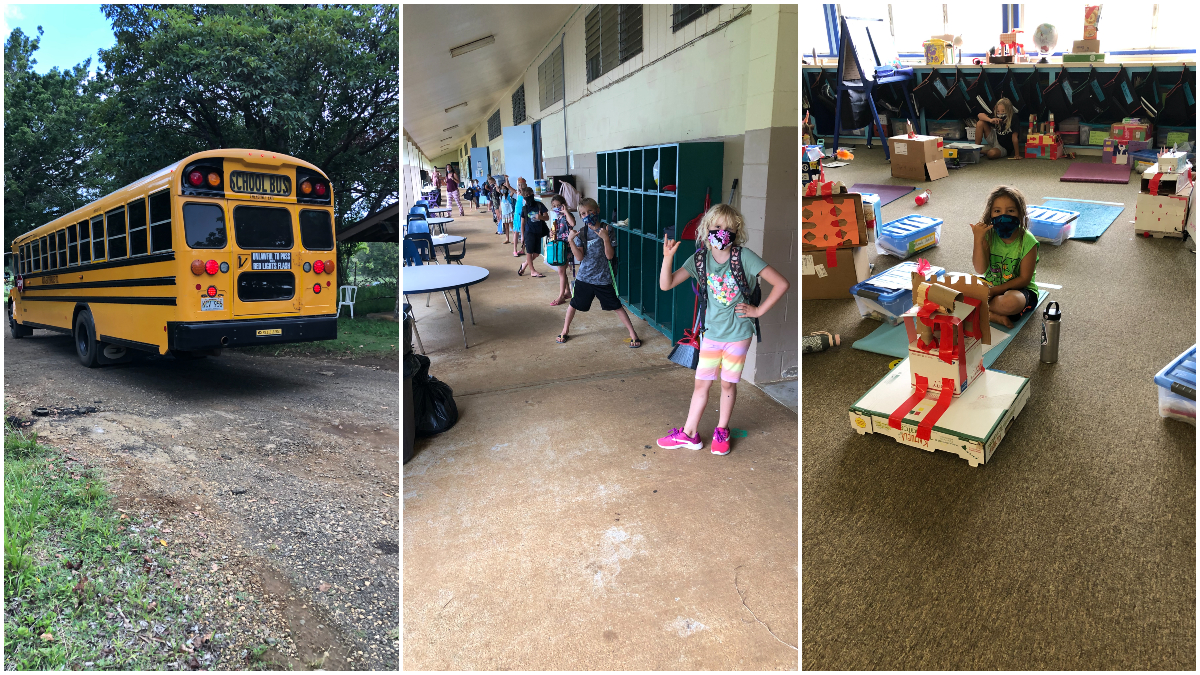 Did you know you can help Alakaʻi O Kauaʻi grow and provide additional resources by just doing the things you're already doing every day? We call this "passive fundraising." Through… Read more