Monday message
01.24.2022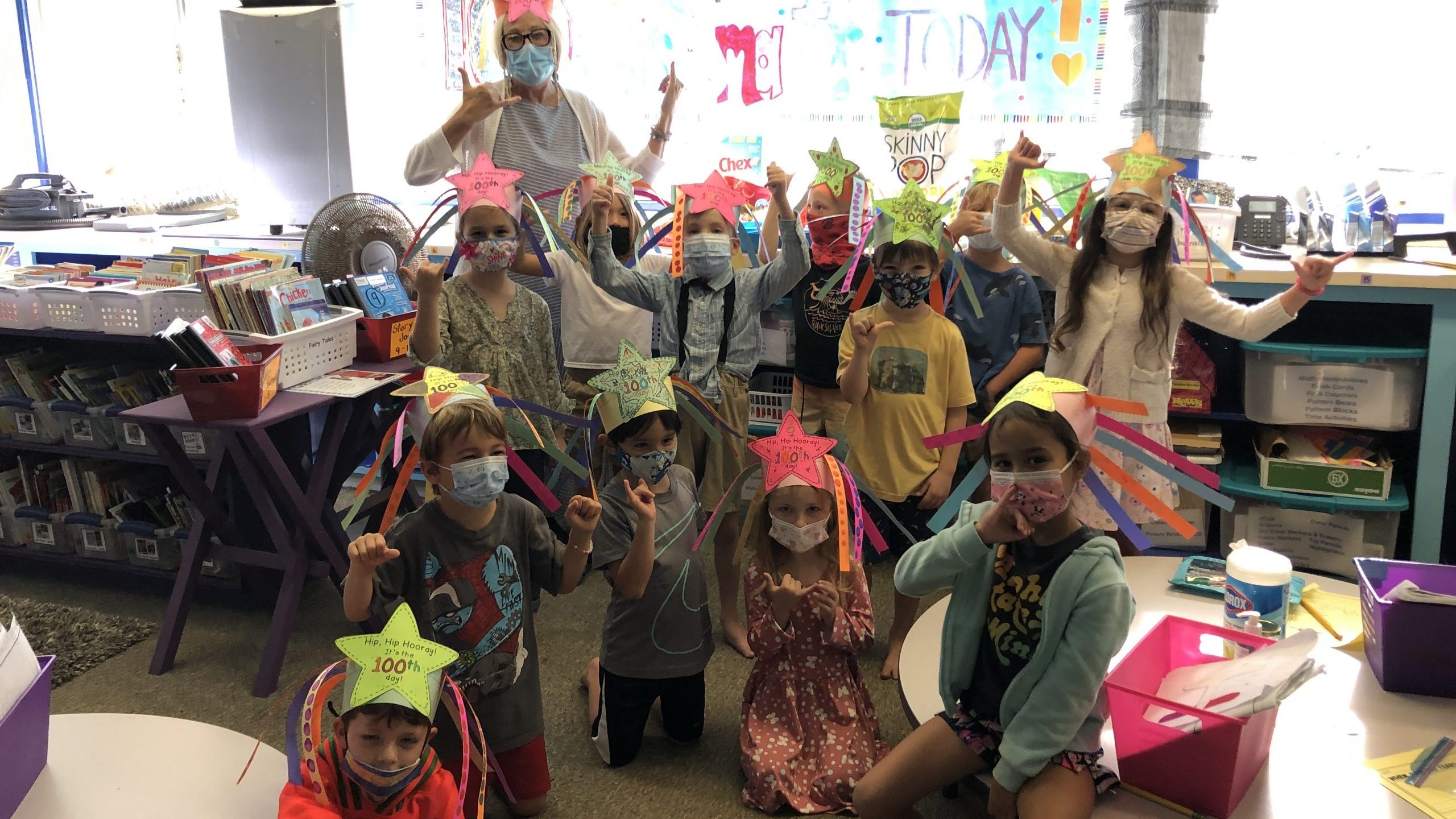 Aloha to the Alaka'i O Kaua'i Charter School learning community. I hope this Monday Message finds you and your ohana in good health and happiness. We wish to express our gratitude for your efforts to keep our campus safe and open for our keiki's education.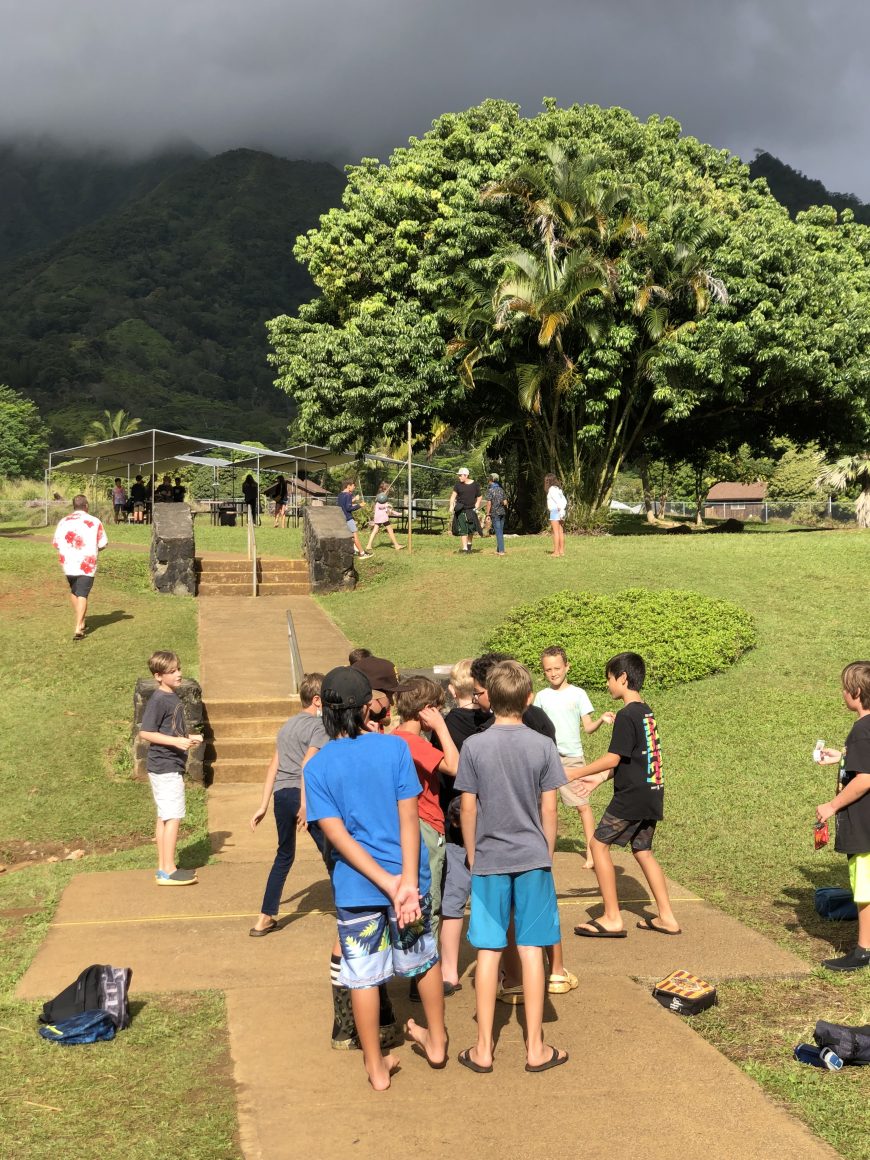 This week we will celebrate national "School Choice Week " which is a splendid opportunity to send mahalo nui your way for your support of our unique charter school. We all understand that Alaka'i O Kaua'i Charter School is a school of choice, which requires additional efforts by everyone in our learning community to live up to our expectation of a high-quality free education for keiki on Kaua'i.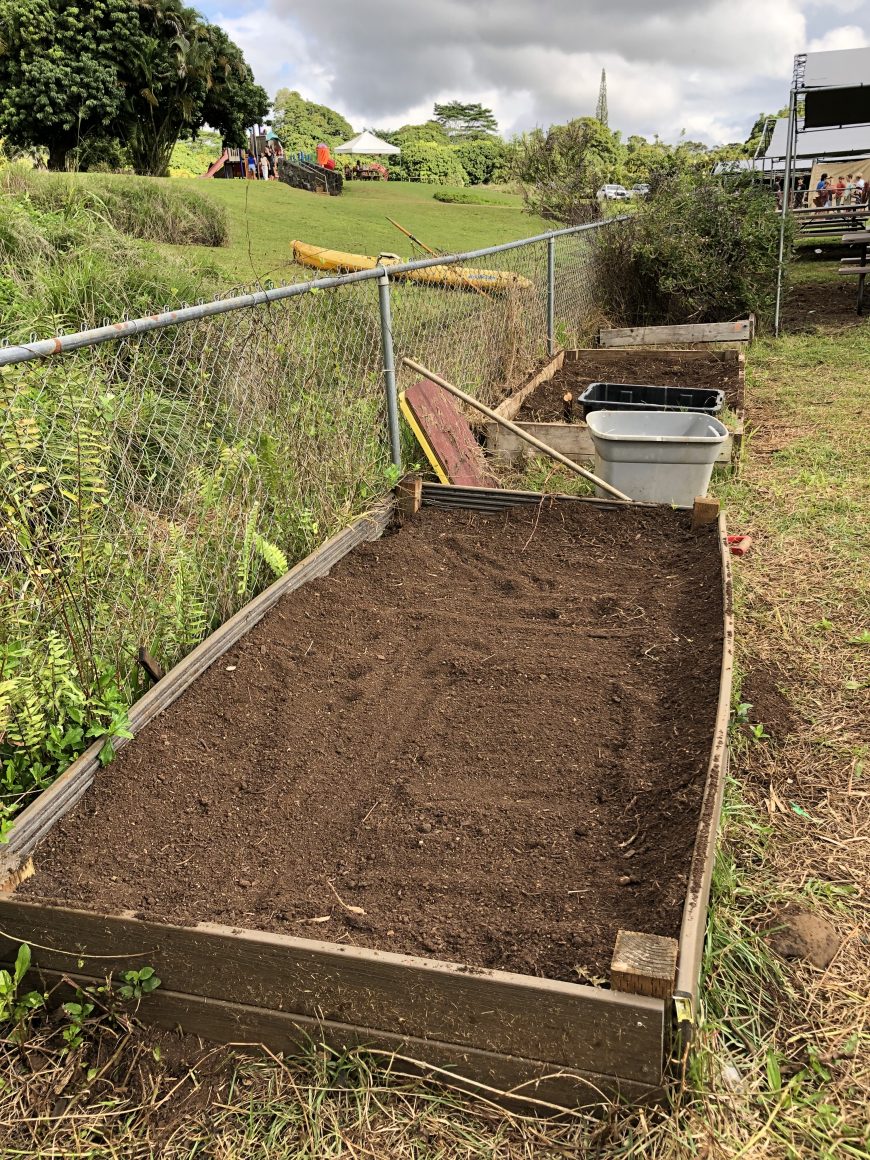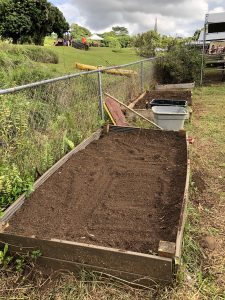 We wish to celebrate our amazing learners and acknowledge that they are the center of the focus of our learning community. We all come together in unison to share our various backgrounds, experiences, and talents in the best interest of our students. As a project-based learning activity school, we moved from DreamUp to Space to various new projects on campus. As a prime example, check out the renovated garden beds that have been transformed by our Grade One and Grade Two classes. We crossed the threshold of 100 days of school last week, with celebrations in several classes that included songs, dance, and treats.
Each and every day, we are also encouraged to see our learners happily engaged in recess activities that help build social-emotional learning, which also is a key focus for Alaka'i O Kaua'i Charter School. We should also mention the outstanding Smarter Balanced Assessment Consortium (SBAC) results on the state of Hawai'i standardized testing, where our school scored higher than state average in six out of nine categories as an example of the academic success of our learners and school.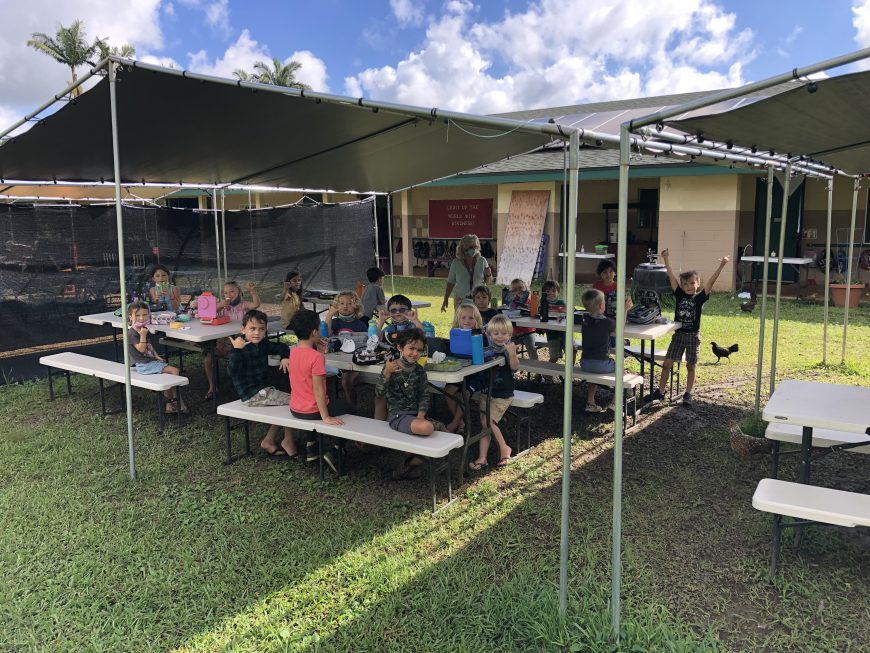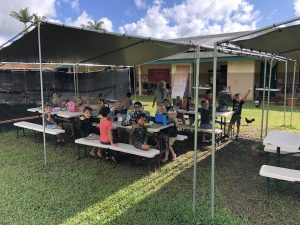 The French philosopher Jean-Paul Sartre wisely once wrote, "We are our choices." Mahalo to all in our learning community for making the bold choice to be part of Alaka'i O Kaua'i Charter School. We appreciate that receiving an education at our school comes with additional challenges of transportation given our remote location and it could be much easier to attend your school of residence. We sincerely hope that we are living up to our promise of a top-notch free education for the keiki of Kaua'i and look forward to our bright future of positive evolution together.
We will celebrate the upcoming School Choice Week with a number of activities on campus concluding with our annual Jog-A-Thon on Friday, January 28th. Normally we would warmly embrace our parents to come on campus and participate in this fun event in person, but due to ongoing issues with the rising COVID numbers we will need to host the Jog-A-Thon without visitors. Our diligent "No Hoa O Alaka'i" Friends of Alaka'i Parent Teacher Network will also be holding a hot dog lunch. Please return the forms by Wednesday for proper ordering of food.
Best wishes to you all for a safe and healthy School Choice Week.
Mahalo for your support of our unique charter school and malama pono.
DJ Adams
Po'o Kumu (Director)
Alaka'i O Kaua'i Charter School
Koloa, Hawai'i
"Ua ola no i ka pane a ke aloha."
There is life in a kindly reply.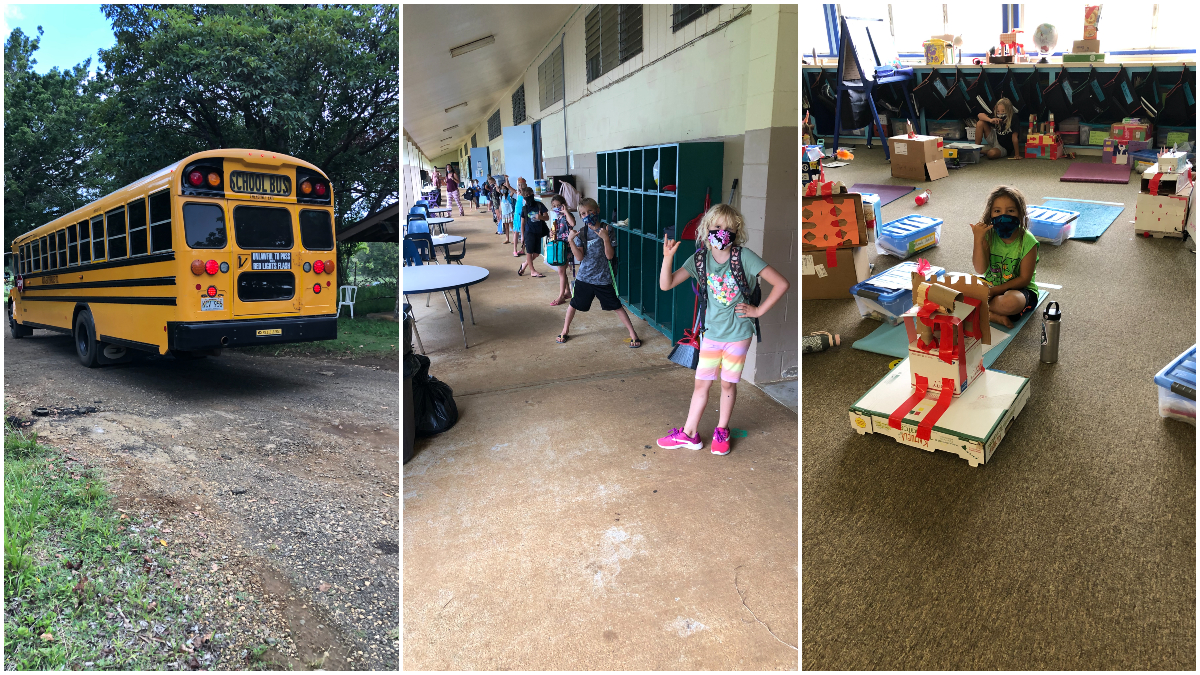 Did you know you can help Alakaʻi O Kauaʻi grow and provide additional resources by just doing the things you're already doing every day? We call this "passive fundraising." Through… Read more
What does it take to really succeed? Some might call it drive or determination. At Alaka'i O Kaua'i Charter School, we like to call it grit, and it is a… Read more